What is the real cost of buying a home guide, Housebuilding tips, Permanent online property purchase advice
What is the real cost of buying a home checklist
July 23, 2022
When it comes to saving for a home, most individuals simply consider the down payment. However, you'll be charged a variety of upfront costs (also known as "closing fees") when you buy a property.
The amounts needed for the down payment and closing costs might vary by a large amount. The good news is that you have a lot of power when it comes to what you'll pay. When purchasing a home, keep in mind your choices and choose your mortgage intelligently to help reduce your upfront expenditures significantly.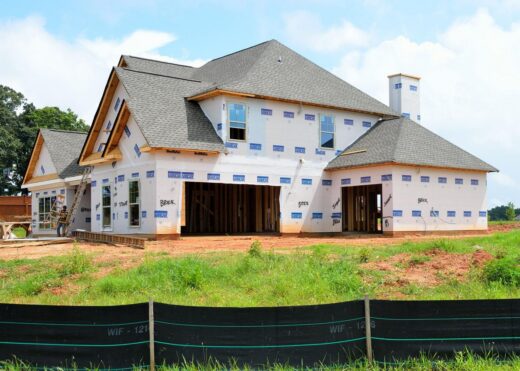 What Are the Upfront Costs of Buying a Home?
There are several costs to purchasing a home that you must pay up-front and out-of-pocket. These totals form your "cash to close."
The following are the costs of purchasing a home:
Earnest money — Usually $1,000 – $5,000. Ins most cases it's 1% of purchase price or more to make your offer on a house stronger. (goes toward your down payment)
Down payment — Varies (average is 3,5-20% – to remove your mortgage Insurance)
Closing costs — 2-5% of the home loan amount
Property taxes / home insurance — 6-12 months worth – you need to provide proof
It's critical to be aware of the upfront expenses involved in purchasing a house so you can realistically predict how much money you'll require and have adequate cash on hand when you locate the home you desire.
1. Earnest money
The buyer of a home made an earnest money deposit, which is usually a wire transfer or personal cashier's check paid to the seller as soon as your offer is accepted. This cash shows the seller that you're serious about buying the property.
When you make a good faith deposit, your money is held by a third party, such as a title company or the buyer's agent, and may not be cashed. If it is, the cash is put in an escrow account and credited to the buyer as a credit at the closing table.
Usually within three days of your offer being accepted, you must get a cashier's earnest money check. So, while house hunting, be sure to have adequate cash on hand.
The earnest money is frequently lower comparing to your downpayment and may be refunded if you discover mold, termites etc during the house inspection and decide not to proceed with your offer., says Peter Beeda, a Realtor at Short Sales Certfied in Chicago, Illinois. The second earnest payment is the greater of the two, and it's usually made before your closing date. Eager payments are taken into consideration toward your down payment and closing costs."
"This is where the lack of liquidity and volatility may become an issue. Because the EMD is usually sent within three days after your offer has been accepted, you'll need to have those funds available and ready to use." says Danny Margagliano, a Realtor with Team Margagliano in Destin, Florida, USA.
The amount you must put down in earnest money is generally set at 1% of the purchase price, unless you need to be more competitive with your offer, in which case it may be as much as 10% of the offer price. If you're buying a $300,000 property, for example, your earnest money cost will most likely be at
2. Down payment
To get a mortgage, you'll also need to put down a deposit that goes towards the purchase price of the home. Many house buyers believe they must pay at least 20% down, although this is not always the case. On average, first-time buyers spend 6% and repeat purchasers 12%.
Down payment loans are also accessible. An FHA loan can be obtained for as little as 3.5% of the purchase price, while other conventional loans require a down payment of only 3%,down and a USDA or VA loan requires no down payment at all. If you're not sure how much down payment is necessary, contact your lender to double-check on that.
Keep in mind that the greater your down payment, the more likely the seller will accept your offer. On a $300,000 property, your down payment might range from $9,000 to $60,000 depending on the loan chosen.
Your DTI can affect your downpayment also, higher DTI means a borrower is more risky for the bank so to lower the DTI, a bank might ask for more money to put down so can qualify for the type of loan you wan to.
3. Closing costs
You'll have to pay a down payment as well as various other fees on closing day. On top of that, there are upfront closing costs. These cover all of the mortgage loan set-up charges, including the lender's expenses, an appraisal, and a home inspection, among others. You may expect to pay between 2 and 5% of your loan amount.
Here's a complete list of closing costs. The following are several of the most important ones:
Origination, underwriting, and closing expenses
If you're hiring an agent or a broker, you'll pay them a commission.
Inspection of the property
Appraisal of the property
Insurance, survey, and title search
Transfer taxes/property recordings
Attorney's fees
Closing costs are primarily based on the purchase price of the home and may range from $6,000 to $15,000. Typically, closing costs are one of the largest expenses when trying to sell a house. They vary depending on the city or county where your property is located in. When buying the house of your dreams, the costs associated with getting yourself to the finish line are worth it to most home buyers.
4. Prepaid taxes and insurance
Closings typically involve paying a year's worth of homeowners insurance and, depending on your area, six months to a year of property taxes.
The average yearly homeowner's insurance premium is now about $1,250. And, on average, homeowners in the United States pay around $2,500 a year in property taxes. That equals out to roughly $2,500 you'd need to set aside for 12 months of house insurance and six months of property taxes.If you get an estimate from them, make sure to ask if it includes closing costs (which can vary significantly depending on location, property value, and more).
Pre-paid taxes are calculated from the date of closing up to the next tax payment deadline. The cost of homeowners insurance is escrowed at closing, with many lenders putting a security deposit on it to reduce their risk of borrowers defaulting on payments.
These expenses are not required upfront if you put at least 20% down and do not open an escrow account for your taxes and insurance. However, rather than having your mortgage lender handle the arrangements, you will be responsible for paying them on your own.
In some areas, closing costs include prepaid taxes and insurance. However, it's better to discuss them separately so you can comprehend these expenses and separate them out as unique expenditures.
How Much Money do You Need to Save Before Purchasing a Home?
Homebuyers with small down payments of 3-5% or even less can get into a property. And closing expenses are frequently around 2-5% of the mortgage amount. As a result, home buyers must set aside at least 10% of the purchase price in order to build an adequate savings reserve. That's only if they're sure they'll qualify for a low-down-payment loan.
If you're a home buyer who doesn't qualify for any typical government insured program or a conventional loan, aim to save approximately 15%-20% of your target purchase price and qualify for Non-Qm loan." recommends Dale Elenteny
So, if you're shopping for a house in the range of $300,000, you should budget for at least $75,000 in savings by the time you close.
To cover the initial expenses of acquiring a home, you'll probably need to save the following:
At closing, the earnest deposit will be applied to your other costs, so it isn't included in the total.
Clearly, the cash-to-close varies considerably based on your down payment and closing costs. Some of this is up to you. For instance, you may pick how much money you want to put down, with choices ranging from 3% to 20% on a conforming loan. And you may compare lenders' offers for the lowest closing charges.
Some elements, such as location and property tax rates, are beyond your control when it comes to determining your house purchasing costs.
Make sure you get an accurate estimate for your up-front charges, and plan ahead of time. Before you begin looking for houses, obtain pre-approval from a lender so that you have a complete idea of your down payment alternatives, closing costs, and how much money you'll need to put away to buy the house you desire. If you want to learn more about terms used in mortgage here is 10 terms in mortgage tha everybody should know before buying a house.
Assistance for the Down Payment and Closing Costs
Here's some good news: There may be programs that assist you with down payment and closing costs if you qualify.
Each state has a variety of down payment assistance options available to help people buy a house. For example, in my home state of Michigan, we have MSHDA, which provides down payment assistance in designated zip codes. To learn more about all of your accessible options, speak with your agent and lender.
The upfront costs for all home buyers are roughly the same, although the actual dollar amount will vary from buyer to buyer. The total cost of a home purchase is determined by your loan type, location, mortgage lender, mortgage rate, and a variety of other factors.
Another option would a lender credit or seller's credit. The first one in most cases is built into a rate, the amount will cover the closing costs however will increases your mortgage rate for at least 0.25 to even 0.75. The seller's concession can cover your closing costs however your offer might be weaker. Sellers may accept offers from borrowers who are not asking for the sellers credit.  You may have to pay full asking price or more as part of the negotiation with the seller
Because of all of this, before looking for a house, get a clear quote from a mortgage lender. Your mortgage lender will inform you precisely how much money you'll need for your down payment and closing costs. And this will allow you to establish a savings objective and search for a property within your budget.
Comments on this guide to What is the real cost of buying a home checklist article are welcome.
Buying Property
Buying Property Posts
How Much Does Home Design Affect the Property Valuation?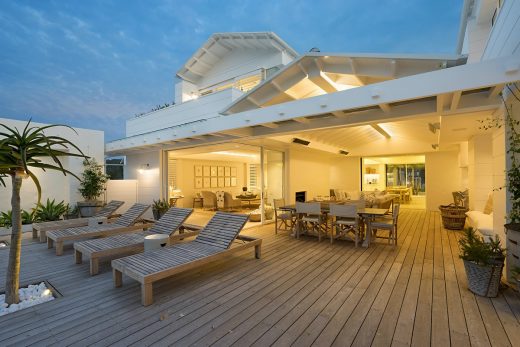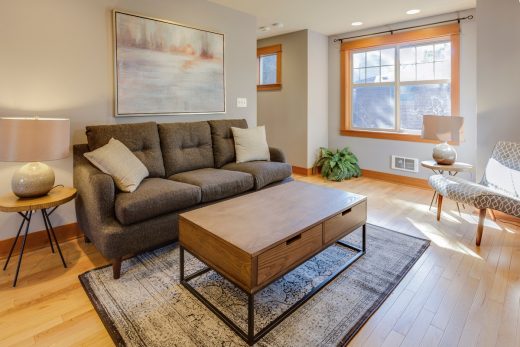 Mistakes People Make When Hiring Realtors
4 Tips For Buying Luxury Property In London
Building Design
Residential Architecture
Comments / photos for the What is the real cost of buying a home checklist guide page welcome