5 things to keep in mind when purchasing a condo in Toronto guide, Ontario home build tips, Permanent Canada property
5 Things to Keep in Mind When Purchasing a Condo
25 Dec 2021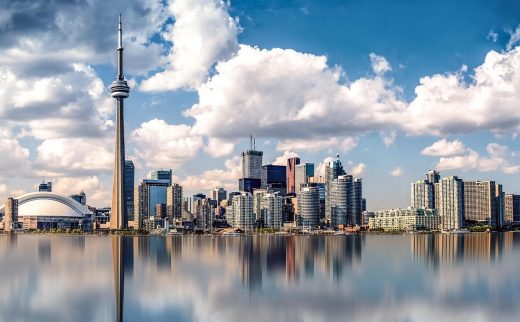 If you want to live in the vicinity of a city center, crave a walkable lifestyle, wish to have free access to amenities like a gym and pool and don't want to be bothered by excessive home maintenance and repairs, a condo lifestyle is just for you. However, buying a condo in Toronto is a major financial undertaking, which should not be taken lightly. Here are 5 things you should keep in mind when shopping for a condo in Toronto.
Survey the Condo Building in Detail
Before inspecting the unit that you are actually going to buy, it pays well to closely scrutinize the building as well. For instance, check if the concierge is amenable and willing to accept deliveries, if the building has enough elevators to accommodate residents without interminable waiting lines, and if smells and noises from nearby restaurants, bars or alleys carry into the building. Additionally, find out pet restrictions, smoking and cannabis laws, and other HOA laws imposed on residents. For instance, you may only be allowed to keep a certain number or size of pets.
Check to see if there is ample parking space as well as a bike stand in the building. Notice if the building is being proactively maintained, and if all the amenities of the building are easily accessible from your unit. You wouldn't want to traipse down ten hallways to go to the gym. Last but not the least, check the reputation of the builder and if other condos built by them have stood the test of time. Condos in Toronto built by reputable builders are more less likely to see any issues.
What Amenities are Included?
Top-of-the-line condo amenities often drive sales, but be very careful about what you wish for, since the more amenities your condo offers, the higher the monthly maintenance fees you will have to bear. So, if you are not into swimming, you surely wouldn't want to pay for a swimming pool. Some amenities, such as fail-proof security and/or 24hr concierge services, a storage room or locker, and ample visitor parking are a must-have.
However, more and more Toronto condos for sale are going out of the way to offer unique amenities to residents, such as dog washing and grooming areas, gardening plots, fitness centers, rooftop barbecue areas, lounge area, and even co-working spaces and shared kitchens. Know what your needs are so that you won't end up paying for amenities you will never use. Furthermore, it is prudent to check if the amenities on offer are well maintained? If the common elements are not in top-notch shape, it will affect both your enjoyment and the value of your condo.
Inspect the Condo in Detail
First things first, keep in mind that condos higher up in the building cost more, but also sell for a higher price when you're ready to sell. This is because condos on higher floors enjoy a better view and receive less street noise pollution. However, if you buying a condo on a higher floor solely for the view, be sure to check if there are any ongoing or planned constructions in the vicinity which will obstruct your view in the future. Also, ask how old the condo unit is. Older condos not only appear outdated, they also have a higher maintenance fee in general.
Inside the unit, remember to inspect all the condo appliances, faucets, lightings, and fixtures to see if they work fine. Also inspect the upgrades and finishings; some condos come with premium counter tops, porcelain tiles, smooth ceilings and upgraded kitchen cabinets, which is surely a plus. Look for any signs of damage, such as cracks, damage or leaks in the ceilings, creaking floorboards, or broken handles or faucets. Also check the heating and air-conditioning systems in the condo to ascertain that they are functioning and energy efficient.
Remember that condos are often dictated by certain laws and regulations. For instance, if your condo comes with a balcony, you need to know how you are allowed to use it. Some condo associations prohibit residents from storing bikes or having a barbecue on balconies. Most condos also dictate the color and type of curtains and blinds, as well as what can be renovated inside a unit, so be sure to ask for details. While you will not be permitted to take down a main wall or install a second bathroom, you can repaint your unit or upgrade floorings and fixtures.
Learn about the HOA Fee
Most condos that are governed by the HOA charge a monthly, quarterly, bi-annual, or annual fee from each resident. This fee goes towards paying on-site staff, contracts for property management, security, landscaping, snow removal, elevator maintenance, garbage pickup, maintenance and cleaning of hallways, elevators, stairs, lobbies and building grounds, amenities (fitness centers, rooftop BBQ, tennis courts, or a clubhouse), repairs and maintenance, Utilities (hydro, gas, water), and a reserve fund to cover bigger expenses.
Before signing a deal on a condo, you need to know how much the condo community association fees are and what they include. The reserve funds are used for big–ticket repairs and maintenance, such as repairs to amenities, repaving the parking lot and repairing the roof. Before buying a condo, remember to check the status certificate to ensure that the reserve fund is well managed and there are no major "assessments" in the pipeline.
Remember to Get a Condo Inspection Done
A home inspection is a prudent step towards securing your investment. Having your prospective condo inspected by professionals help to uncover latent defects which you may not be able to observe until it is too late.
The home inspector will look into everything from plumbing to wiring and the physical structure of the condo and note down all areas where repair is in order. This report will help you negotiate with the seller whether these repairs or replacements are included in the total cost. you don't want to pay full price for a condo, only to move in and discover issues which will cost you a fortune.
Comments on this guide to 5 things to keep in mind when purchasing a condo in Toronto, Ontario, Canada, article are welcome.
Toronto Building Designs
Ontario Architecture Designs – chronological list
Toronto Architecture Designs – architectural selection below:
Former Bata Shoe Factory, Batawa, ON
Architects: Dubbeldam Architecture + Design and Quadrangle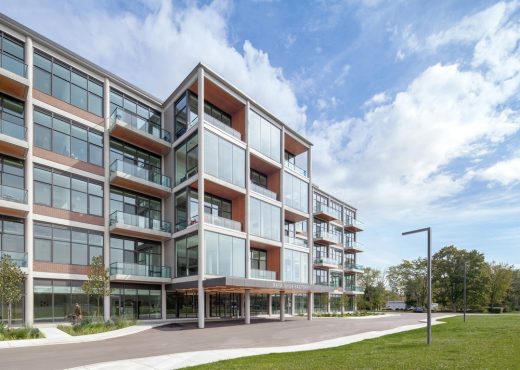 photography : Scott Norsworthy; Nanne Springer (suite interiors)
Former Bata Shoe Factory, Batawa
Art Gallery of York University, Toronto, Ontario, Canada
Design: Hariri Pontarini Architects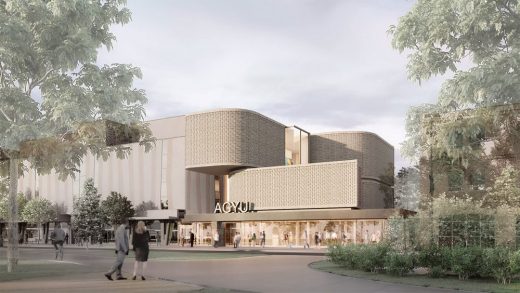 image courtesy of architects
Art Gallery of York University
Property Articles
Residential Architecture
Condos
Condo Posts
Why condos make good real estate investments
Cost Associated With Luxury Condo Maintenance
How to find and buy a suitable condo in Canada
Comments / photos for the 5 things to keep in mind when purchasing a condo in Toronto page welcome