Flat roof repair guide, Online property roofing work advice, Home maintenance
Flat Roof Repair Guide – Home Roofing
23 Jun 2022
So called 'flat' roofs are believed to be one of the most common types of roofs in our country, known to our grandfathers and great-grandfathers.
Such constructions have a lot of advantages both for residential and commercial buildings. One of the conveniences you get with mentioned technology is a wide range of appropriate roofing materials, including old-school BUR and bitumen, and modern materials like PVC membranes.
But there is a fly in the ointment. Despite the fact that a professionally installed flat roof can last 20, 50, or even 100 years, you will need to periodically repair and maintain it.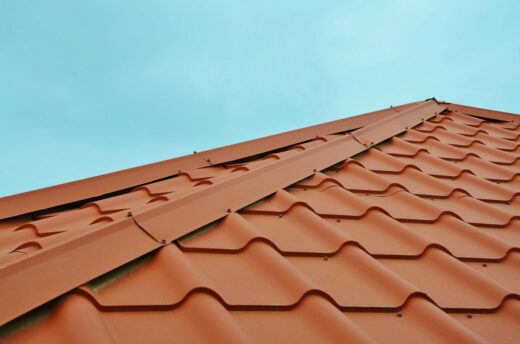 When Does a Flat Roof Need Repair?
The most common occasion is leaks. If you notice dripping water or see a spot of moisture on the ceiling, then your roof is most likely leaking. There are many reasons for leaks – unprofessional installation, severe damage, cracks, tears in the roofing material. Note that split seams, cracked parapets or even vents, skylights and chimneys can leak as well.
Mechanical damage to the roof is another reason to call specialists. Strong winds, icing, a fallen tree branch and even termites can all cause mechanical damage to the roof frame and covering materials. In addition, some materials crack because of temperature changes and sunlight.
Material wear is also a common cause. Despite the fact that many materials are designed for many years of operation, it is recommended to periodically check the condition of the roof and replace those areas of the covering that have worn out.
If you notice ponds, wrinkles, blisters, cracks and other damage on the roof surface, but it is not leaking yet, it is best to fix the problem at this stage. It will most likely be easier and cheaper. However, sometimes the whole flat roof replacement is the only option with a guaranteed result.
Should I repair the roof on my own?
Attention! Roof inspection and repair is a high-altitude work that requires compliance with safety rules and the use of safety equipment. If you do not have the appropriate skills and qualifications, contact the professionals and do not risk your life.
If you are willing to spend some time, then you can carry out minor repairs and seasonal maintenance of the roof yourself. For example, you can clean out gutters, replace a few worn or damaged shingles. But remember safety comes first.
In all other cases, it is recommended to contact professional roofers. They know exactly how to repair a flat roof and what materials and equipment to use and what approaches to apply to get desired results – see https://idflatroof.com.
Reasons to call local roofing contractor
It's difficult to find the leak sometimes. The water that gets under the roof can travel inside the building and flow through the ceiling in a completely different place. In addition, it's not always possible to find a leak on the roof visually.
Roof repair often requires not only the replacement of the top roofing material, but also the solution of more serious 'inner' problems. For example, repair of roof frame and replacement of joints, repair and replacement of underlayment waterproof materials and so on. Some materials cannot be repaired locally and require full resealing or replacement of the material in the entire area.
Installation of roofing material, as a rule, is carried out using special technologies, equipment and fasteners. You won't find them in your garage.
Calling professional roofers, you will receive guarantees that your roof will last for many more years.
If you do not know if your roof needs repair, or if you have already noticed alarming symptoms of leaks, call the specialists ASAP. They will send you an expert roofer who will visually inspect the roof and offer you a plan of action.
Types of repair of flat roofs
Urgent repair. Urgent repairs are required if the roof has been damaged during a thunderstorm or rainstorm and can no longer protect your home. In this case, you should seek help from specialized services that can quickly fix the leak and patch the roof within a few hours. Patches are usually used to repair SBS, TPO, PVC and EPDM roofs.
Partial renovation. These repairs are carried out if you are satisfied with the condition and appearance of your roof, but part of the covering material needs to be changed.
Complete replacement. If you are not satisfied with the appearance and condition of the roof, the material is worn out, or you want to replace the roofing covering with a more modern and energy-efficient analogue, a complete replacement of the roofing material is carried out.
In addition to replacing and installing a new covering material, roofers can replace, repair or reinforce the roof frame, insulation layer, communications and other elements of an old roof.
How to extend the life of a flat roof?
Consider the physical loads that the roof and roofing material can withstand. Do not stand on the roof if it is not intended for this. Use special equipment and shoes to move on the roof during maintenance.
Keep the roof clean, remove debris, dust and leaves.
Clean the drainage from time to time. If this is not done, moisture will begin to accumulate on the surface of the roof, and it will get inside the house sooner or later.
Check the condition of the roof, especially if your area experiences heavy rains, hurricanes and strong winds. Wait for the bad weather to end and check the integrity of your roof (don't do it during the bad weather by yourself – it can be dangerous). It is also recommended to check the condition of the ceilings in your rooms and in the attic.
Flat roof repair Conclusion
Regardless of the type of roof, you will have to repair it occasionally. To minimize possible damage, it is recommended to check the condition of the roof periodically – either on your own or by contacting expert roofers.
The cost and timing of roof repairs depend on the source of the problem, the current condition of the roofing material and frame, as well as area and type of the roofing.
Comments on this guide to Flat roof repair article are welcome.
Roofing Contractor
Roofing Replacement Posts
What You Need to Know About Replacing Your Roof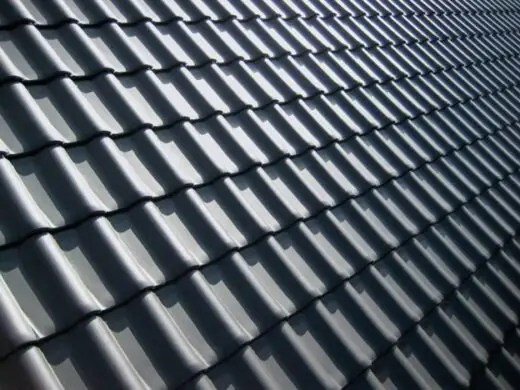 6 questions to ask when hiring residential roofing contractor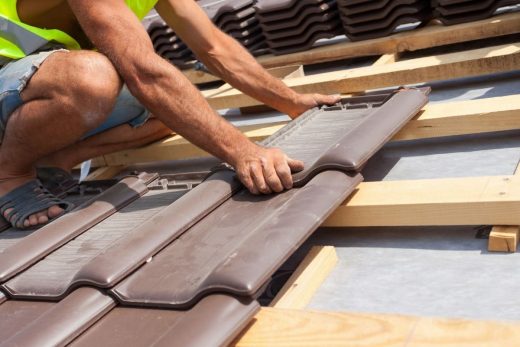 First Time Replacing Your Roof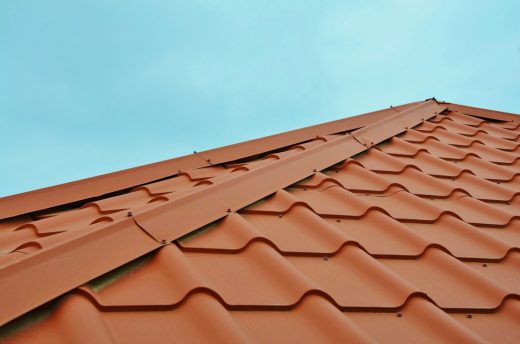 The Benefits of Liquid Roofing
The Top Roofing Company For Your Business
Choose the Top Roofing Solution for your Home
Types of Roofing Materials: Explained
Building Articles
Residential Architecture
Comments / photos for the Flat roof repair page welcome