Reasons why you need roofers insurance, Online property roofing work advice, Home roof repair advice
Reasons why you need Roofers Insurance Advice
23 Jun 2022
Roofing is a dangerous job with a high level of job site accidents. Hence, every roofing business must protect its financial assets if accidents happen when handling a project. Roofing companies can save money by carrying the proper insurance policies. This mitigates financial losses, and covers whatever cost the roofing business incurs due to accidents or negligence, causing property damage and bodily injury.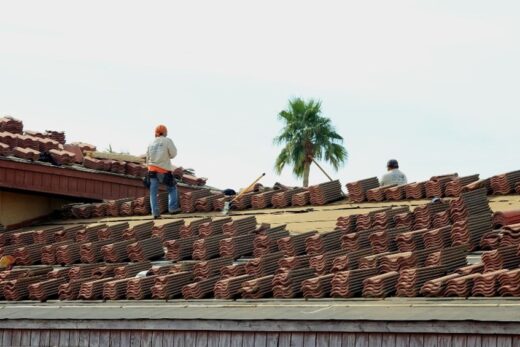 Why you need Roofers Insurance Help Guide
The importance of roofing insurance coverage extends beyond financial protection. Thus, this article reviews why a roofing company should have the right roofers' insurance policy.
What is Roofing liability Insurance?
Roofing contractor insurance is a business insurance policy that protects business owners in the roofing industry from the possible risk of losses or bankruptcy. It can cover any financial implication business owners can face while handling roofing projects. A business faces claims either from homeowners or an injured employee and carrying an appropriate insurance policy protects the business from such claims.
Below are other vital important aspects of carrying a roofing insurance policy.
Importance of Roofers' Liability Insurance
Business insurance is essential for business owners to protect their financial assets and employees. Thus, general contractors in the construction industry should carry the right roofing insurance to protect them and other contractors from being held responsible for paying damages.
Beyond protecting them from General Liability expenses, carrying the appropriate liability insurance is essential in the following areas:
1. It Provides Accident Coverage
Some liability insurance like General Liability Insurance, Commercial Auto Insurance, and Workers' Compensation cover costs resulting from injuries or property damage. General Liability insurance covers third-party claims if accidents that damage property or injure someone occur during a roofing project. It pays the legal defense fees and medical bills.
A roofing contractor with a work vehicle enjoys protection from Commercial Auto Insurance if the vehicle is involved in an accident resulting in personal injury, damage to someone's property, or the vehicle itself. It covers the resulting medical expenses and repair fees.
Personal auto insurance doesn't suffice for vehicles you use for work purposes. Workers' compensation covers the medical payments of injured employees that get injured due to an on-the-job accident. It also covers the wages such an employee may miss while recovering. The policy only covers medical bills for accidents that happen on the job.
2. It Protects Personal Finances
These roofing insurance cover punitive damages cost, preventing you from paying with your personal finances. It is one of the reasons why enrolling in an insurance program that can cover your insurance needs is vital for most businesses. Carrying the appropriate coverage prevents settling financial obligations from covered perils out of your own pocket. Thus, a business owner doesn't have to bother much about the financial implications of associated risks if his business is insured.
3. It Serves as Proof of Legitimacy & Professionalism
Before a business can operate in most states, the business owner must have the right license and insurance policy. Most states usually demand a general liability insurance policy alongside workers comp.  It's proof that the business, homeowners, and employees are protected from possible risks. This sells professionalism to clients and can help such businesses win more contracts. Carrying the required license is also proof of legitimacy that allows clients to trust the business's efficiency in delivering required services. However, larger contracting companies protect themselves with surety bonds if the roofing contractor fails to deliver the expected service.
4. It Provides Property and Equipment Protection
Commercial property and equipment insurance cover the cost of repair, replacements, and other associated fees from damages to the business property or tools and equipment. Natural disasters like fire outbreaks can wreak havoc on business property, leaving repair and debris removal costs on the contractor.
The commercial property insurance covers this, ensuring the business doesn't stop operating due to unfortunate events. The equipment coverage helps replace stolen equipment and repair damaged ones without bearing financial consequences. These are why it's essential to have the right roofing policy coverage.
5. It Covers Legal Costs from Lawsuits
Errors, omissions, negligence, or professional mistakes often result in property damage, advertising injury, bodily damage, etc. A professional liability or general liability coverage covers this. Any policies can cover the legal fees resulting from lawsuits and pay for other associated costs. Mistakes are unavoidable during roofing projects. Thus, it's better to be safer than sorry.
6. It Prevents Possible License Revoking, Fines, and Other Penalties
Authorized bodies like the Occupational Safety and Health Administration (OSHA) can penalize any business that's not properly insured. Hence, every roofer must carry the appropriate roofing insurance, and companies should have a business owner's policy to protect the business. It's not enough to be an additional insured in a company's business owner's policy.
Every individual contractor must carry policies that offer the best coverage and protect their businesses from risk exposure. Sometimes, you may need additional insurance to protect your business adequately. It's advisable to leverage the experience of insurance experts when purchasing any policy to ensure that you get what best suits your business needs.
Roofing Insurance Cost
Roofing contractors' insurance premiums vary with insurance companies. Every insurance company has factors they consider before issuing you an insurance quote. You can always leverage an independent insurance agent to get free quotes from different insurers, compare rates, and determine the best insurance company to purchase your insurance coverage.
How to get Insurance for Roofers
Roofing contractors' insurance cost isn't the only perk to consider when choosing insurance companies. Businesses should also consider unlimited certificates, coverage options, and other incentives. Working with an ideal insurance agency like ContractorsLiability.com prevents you from buying insurance at a higher premium. We bring you free quotes from reputable insurers and ensure you get the best deal for your policy needs.
Comments on this Reasons why you need Roofers Insurance article are welcome.
Roofing Contractor
Roofing Replacement Posts
What You Need to Know About Replacing Your Roof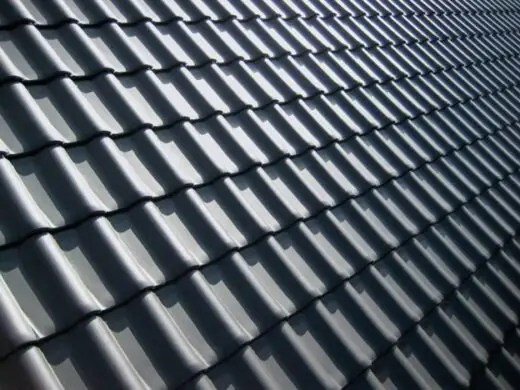 6 questions to ask when hiring residential roofing contractor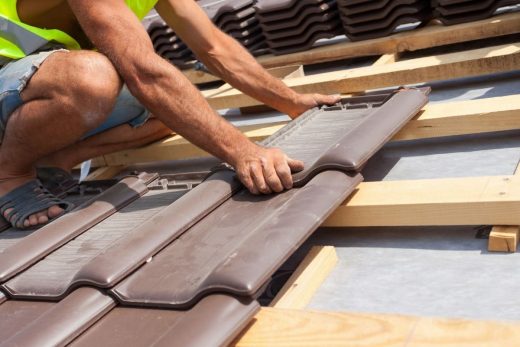 First Time Replacing Your Roof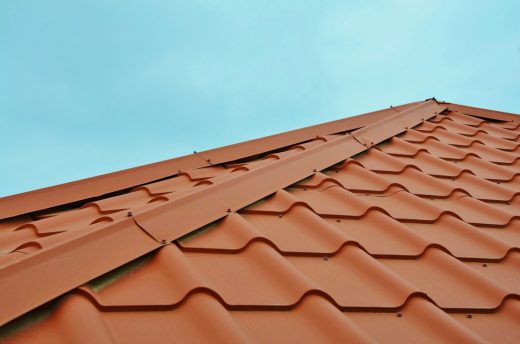 The Benefits of Liquid Roofing
The Top Roofing Company For Your Business
Choose the Top Roofing Solution for your Home
Types of Roofing Materials: Explained
Building Articles
Residential Architecture
Comments / photos for the Reasons why you need Roofers Insurance page welcome