How to find the top roofing company for your business, San Diego building roof fix tips, US home repair advice
The Top Roofing Company For Your Business
9 Oct 2021
Finding the roofing company that is right for your business can be a daunting task. There are many roofing companies out there, and each one has its own unique style of roofing. But with so many roofers to choose from, how do you know which one will best suit your needs? By following these steps, you will have no problem finding the perfect roofer for your business!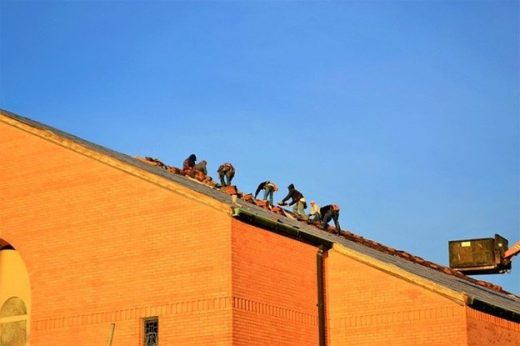 Consider The Type Of Roofing Your Business Needs To Narrow Down The Search
The type of roofing a company does can help you to narrow down your search for roofing companies. There are many roof types and each is suited to different climates, so it's important to know what type of roof your business needs in order to ensure the best results from a roof replacement or roof repair project. For a long-lasting roof solution the Christian Brothers Roofing will be ready to listen to your concerns and answer your questions on-site. Their aim is to provide you with one project manager — from first consultation through the completed project.
The three main roof types include flat roofs, low-slope roofs, and steep roofing, and you should check which is the smartest decision for California. That way, finding a San Diego commercial roofing company will not be as hard because you'll know exactly what you need. Roofing type can also include the materials used in building a roof, including asphalt shingle roofing and metal roofing.
Once you know the type of roof that best suits your business needs, you can begin your roofing contractor search.
Check For Licenses And Insurance
A roofing company must be properly licensed and insured in order to be worth considering for roofing work. Licenses can vary by state or city, but they will always prove that a roofer has the proper education and training needed to do their job. A roofer should also have experience working on similar projects, as well as references from previous customers who were satisfied with the completed roofing project.
Make sure to ask roofing companies if they are insured. This will protect you in case of an accident, which could be extremely costly for your business to repair alone. It is important to remember that roofing companies are not solely responsible for roofing accidents, as employees or subcontractors of the roofer can be held accountable.
Ask About Warranties And Their Warranty Coverage
You don't want to hire a company that doesn't offer roofing warranty coverage, as roof repair can be expensive. In fact, roof replacement is an important part of its maintenance and will need to be done from time to time even if there are no leaks or damage now. This means that you should ask about the company's roof warranties and what they cover because it could affect your business for years to come.
What Are Warranties For Roofs?
A warranty is a promise by the manufacturer or installer that their workmanship protects against certain defects during a specific period of time. You'll want to find out exactly how long this protection lasts, so you know when regular roof inspections might need to begin again. The most common types of roofing warranties include:
materials
labor/installation
workmanship
Get Multiple Quotes And Compare Them
You always need to gather multiple roofing companies' quotes to make sure that you are getting a fair price for roof repairs or roof replacement. Look at the roofers' credentials and compare prices before making your selection, but don't forget about other factors too. Pay attention to things like customer service and experience working with commercial businesses like yours!
This will help you narrow your search for roofers down to the best roofing company for your business. Once you have found a roofer that matches your needs and budget, make sure they can give you adequate time on their schedule before making an appointment or signing any contracts.
Read Customer Reviews
Customer reviews will give you insight into how a roofing company has treated other business owners. Reading them will tell you if they have been reliable or not, as well as any common complaints that customers might have had with the roofer. Being able to read what others thought of their experience can give indicators of whether that roofing company is right for us or not.
If you want to find out more about what people are saying, it's important to look at several different sources and review sites online. This way, you can get an idea of what kind of roofer would be best for our business needs. The most helpful information comes from those who actually hired them, rather than just someone who gives opinions on the internet.
Look At Pictures Of Their Completed Projects
Take a good look at what every roofing company has done for other businesses. This is really the only way to tell if they are worth hiring or not. What roofing companies can do for your organization will vary depending on what you need to be done in your company, but it's often best to find one that has worked with several of similar size and type as yours before.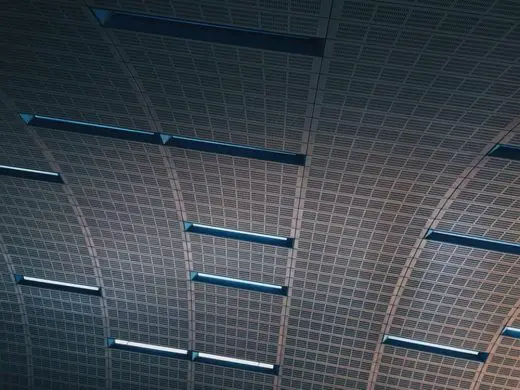 Many businesses require quality roofing in order to function well, so a good roofing company is essential. Make sure they are compatible when it comes to the type of roofing, that they're licensed, insured, and offer a warranty. When you narrow down the search with these, get multiple quotes to compare, read customer reviews and see what they've done for other businesses. It will take no time to find the one that's right for you!
Comments on this How To Find The Top Roofing Company For Your Business article are welcome.
Roofing Articles
Roofing Posts
Hire an Expert to Look at your Roof
Affordable unique roofing design for your home
3 tips to find a great roofing contractor
Building Articles
Residential Architecture
Comments / photos for the Find The Top Roofing Company For Your Business page welcome