6 questions to ask when hiring residential roofing contractor tips, Online property roof work advice
6 Questions To Ask When Hiring A Residential Roofing Contractor
26 Jan 2022
When you buy your first home, you want everything to be perfect and you try to keep it perfect for as long as possible. At some point, though, you will start experiencing certain problems with some constructions and some parts of your home, no matter how hard you try to keep everything in order. This is simply an inevitable part of life and you will have to make peace with the fact that things won't always be as perfect as you want them to be.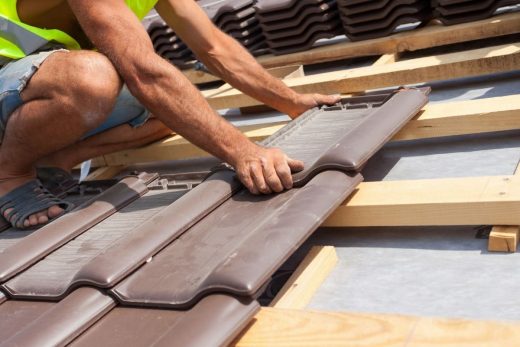 For example, you might notice that your roof is leaking or that it has a different problem at some point. This is definitely a reason to get worried, but it is also a reason to act as quickly as possible and get the construction repaired.
If we are talking about an older house and an older construction, though, there is a chance that it won't be able to get repaired and that you will need to replace it instead. In any of those two cases, doing things alone won't be a good idea, even though there are certainly some tips and tricks that you can get if you're planning to try this alone, such as those you can see on this page.
Anyway, hiring professional residential roofing contractors is the best thing to do here, as I am sure you understand. Of course, as you know already, in order to hire the best contractor, you will need to conduct quite a few interviews with different candidates. After all, you won't be able to make a good choice if you don't take your time to interview more people and compare their answers to the questions that you will ask.
Here is the thing, though. You might not be entirely sure which specific questions I am talking about here. In plain words, you might not know which questions to ask during the interview process and I am here to help you out with that. Below you will find listed some of the most important questions that you'll need to ask your candidates in order to get a better idea about how they work and in order to decide if they might be right for you or not.
How Long Have You Been Doing This?
This is probably the most common question that people always ask during interviews and there is a reason for it. Simply said, this question allows you to check just how experienced particular professionals actually are in their line of work.
You most likely understand how important it is for you to find and hire experienced professionals, since you need your roof to be handled by people who will know precisely what they are doing instead of people who will simply try to wing it. Winging it in this case can lead to injuries and other unpleasant and unwanted situations. So, make sure to always ask this question. Look for Connecticut roof experts at Residential Roofing Contractor in East Hartford, CT, USA.
You can always find some more hiring tips online: https://www.forbes.com/advisor/home-improvement/how-to-choose-a-roofer/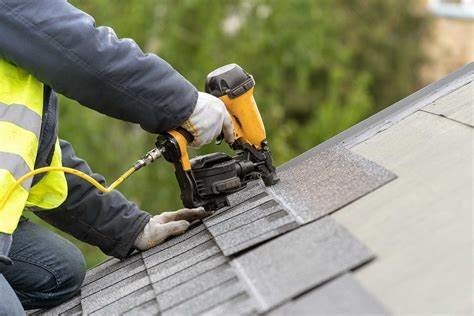 Are You Licensed?
It is also important for you to check whether the contractors you have in mind are actually properly licensed or not. Working with unlicensed roofers is not exactly a wise idea, as there is no guarantee that they will do a good job. Thus, you might end up paying for services that will turn out to be of rather poor quality and you will not be able to do practically anything about it. Since this is certainly not what you want, don't forget to inquire about licenses.
Do I Get Any Warranties?
I've mentioned that you will need to have a sort of a guarantee that the job will be well done and that only licensed professionals can give you that. Well, the warranties that they will offer will certainly be different from contractor to contractor. This means that you should inquire not only about whether you will get any warranties, but also about the nature of those. This is especially important when you are getting a new roof installed, since you want to be sure that it will serve its purpose for a long time and that you'll practically get great value for your money.
Can I Find Any Reviews About Your Work & Where?
If you are interested in finding out what other clients had to say about certain roofers, and you should be, here is what you will need to do. In the simplest words possible, you should check with those roofing contractors if they can refer you to any websites that feature reviews of their work. They could perhaps also refer you to some of their clients directly, but reading those reviews is a much easier option than getting in touch with those clients directly. The reviews will help you inspect reputation and get a clear picture on the quality of their work.
What Are Your Prices?
The prices are another significant element that you will need to talk about when trying to hire the perfect residential roofing contractor for your specific project. Of course, you shouldn't expect these services to be extremely cheap and you should, instead, be wary of those suspiciously low prices, as those could be an indicator of poor quality. Yet, this does not mean that you should just let these companies charge some enormous fees after the job is done. So, simply put, you should inquire about those prices during the interview process and then compare the offers you'll get from different contractors.
When Would You Be Available?
When you decide to have your roof replaced or repaired, you will want the job to be completed as soon as possible. Now, you will need to be prepared to wait for a short while until the contractors you'll hire are available. Yet, you shouldn't agree on waiting for far too long, which is why you should check their availability before actually hiring anyone. The key is in finding a reasonable solution and a time frame that suits everyone.
Comments on this guide to 6 questions to ask when hiring residential roofing contractor article are welcome.
Roofing Contractor
Roofing Replacement Posts
First Time Replacing Your Roof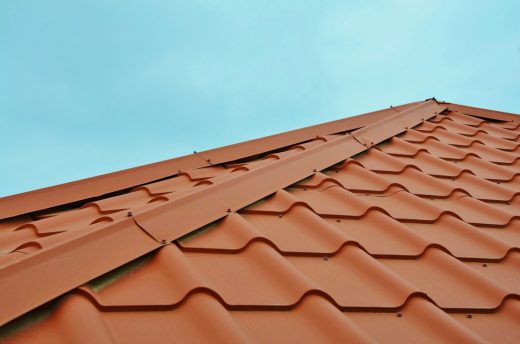 The Benefits of Liquid Roofing
The Top Roofing Company For Your Business
Choose the Top Roofing Solution for your Home
Types of Roofing Materials: Explained
Building Articles
Residential Architecture
Comments / photos for the 6 questions to ask when hiring residential roofing contractor advice page welcome