How to choose the top roofing solution for your home, Portland building roof products
Choose the Top Roofing Solution for your Home
3 Sep 2021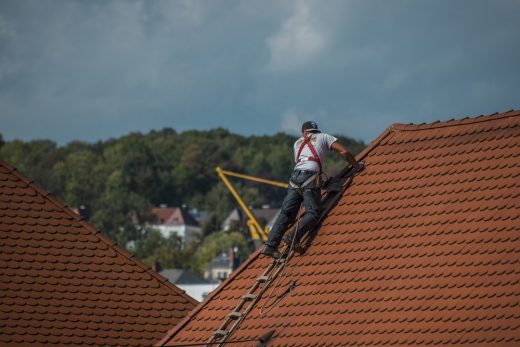 Roofing is an important part of any home, and it's something that you should take seriously. Your roof protects your family from the weather, helps regulate the temperature inside the home, and even helps to keep sound out. All of these factors make choosing a top-quality roofing company essential for your peace of mind.
Learn more about how to find the best roofing solution for your home in this blog post.
Identify The Type Of Roofing Material You Want To Install
Before choosing a roofing company, you need to find out what type of material will work best for your home and the weather in your area. As stated by professional roofing solution in Portland, there are three main types of roofing materials, including metal roofs, asphalt shingles, and tiles. Each option has its own benefits depending on the weather in your area and what would look best for your home's style.
Metal is great for areas that are constantly warm or have a lot of rain because it can handle both climates very well. On the other hand, homeowners might not want to install metal roofs in dry areas because it can get too hot for the material. Asphalt shingles are a popular option that looks great and is easy to install, but they don't last as long as tiles or metal options.
Tiles work well in warm and cold climates while also lasting longer than asphalt shingles and other materials. Lightweight roof tile ensure that your space is insulated and still be bright and airy. Therefore, you need to choose the best material depending on your region and needs. If you are in the US you should consider working with a Colorado roofing company.
Factor In Your Budget For The Project
Another important factor to consider when choosing a roofing company is your budget. No matter what type of material you choose, it will cost about the same amount per square foot as other options in that category. Therefore, if you have an unlimited budget for the project, go with whatever option sounds better to you.
However, most people are working within a budget that they are comfortable with. Many of the top roofing companies offer to finance homeowners who need some help paying off their projects.
Roofers also often include installation, removal, and repairs as part of the cost if you sign a contract with them. These details can reduce your total costs significantly.
Consider If There Are Any Zoning Restrictions In Your Neighborhood
Before you sign any agreements or contracts, make sure that the roofing company is licensed and has all the necessary permits to work in your neighborhood. You should also check with your homeowners' association if there are any zoning restrictions for new roofs.
It will be best to ensure that you heed all zoning and permitting rules to avoid any issues with the law later on. Get all permits before starting the project to avoid any major headaches down the road. This will ensure that your project is completed smoothly and without any delays.
Research All of the Different Roofing Companies in Your Area
Once you know what type of roofing material to choose and how much your budget is, it's time to start researching the different companies in your area.
You should ask friends, family members, and neighbors for recommendations. You can also use online reviews to help you research different roofing companies before choosing the best one in your area. After narrowing down all of your options, contact each company by phone or email to set up an appointment with one of their experts at a convenient time for you.
The roofing company you choose should take the time to go over all of your options with you and make sure that they meet your needs for a top-quality roof. Their customer service skills are also very important since they will be working on your home in the near future, so make sure to schedule appointments until you are happy with the company you have chosen.
Factor In Maintenance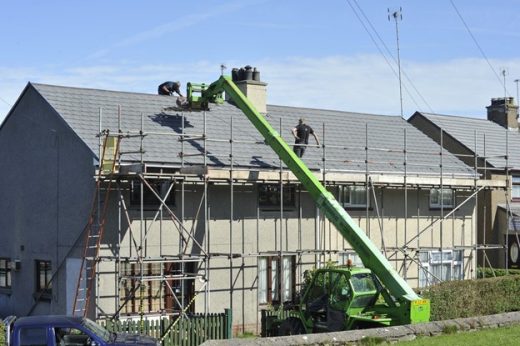 Finally, it is important to factor in any additional costs that come up later with the roof. There are a few things potential homeowners should keep in mind when choosing their new roofing company: If you have an asphalt shingle or metal option, keeping your home's gutters clean will help ensure that water doesn't pool around the base of your home. Keeping gutters clean is also important if you have any plants or trees around your house since too much water in one location could kill them over time.
Choose the Top Roofing Solution for your Home Summary
If you choose tile as your roofing material, there are not too many additional costs associated with this option. However, if you have a flat roof or an asphalt shingle roof, you will need to pay for repairs regularly since these materials are more prone to damage over time. Make sure that the company you choose has warranties in place so that you can fix any damages without costing you extra money.
When choosing the best roofing solution for your home, there are many factors you need to consider. We've outlined some of them in this blog post that can help you make the right decision. Ensure you use the tips wisely to get the best solution for your home.
Comments on this Choose The Top Roofing Solution For Your Home article are welcome.
Roofing
Roofing Posts
Affordable unique roofing design for your home
3 tips to find a great roofing contractor
3 tips to prepare for your roof replacement
Building
Residential Architecture Articles
100% wooden house, Montlouis-sur-Loire, France
Design: LOCAL and Suphasidh Studio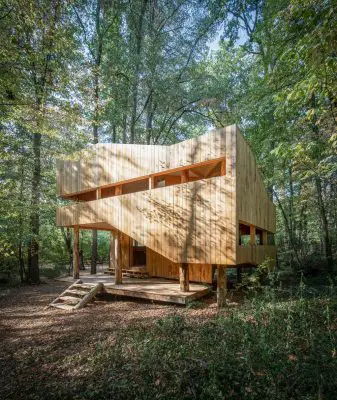 photo : Atelier Vincent Hecht
100% wooden house Montlouis-sur-Loire
Comments / photos for the How To Choose The Top Roofing Solution For Your Home page welcome