Green rooftops to be new normal, Sustainable Building News, Green Architecture Design
Green rooftops to be new normal in cities
23 Oct 2020
Why green rooftops should become the new normal for cities: Strelka KB presents a new study
The study, which was carried out during the COVID-19 lockdown by Strelka KB specialists, demonstrates that greening strategies have multiple positive effects for cities. Thus, in the circumstances of social distancing green rooftops provide a safe space for recreational activities and improve overall urban ecology. Cities become more resistant to future crises.
Brooklyn Grange, New York, USA – the largest rooftop farm in the world. Produces 20 tonnes of vegetables every season, providing produce to local restaurants and grocery stores: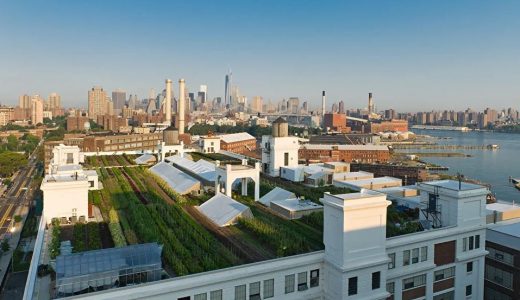 photo courtesy of Strelka KB
Green Rooftop Study
Limited access to urban green spaces during the lockdown period provides new opportunities for green rooftops utilization. Furthermore, residents could increase the security by setting the schedule for rooftop visiting which could be arranged in a social network or in a special app.
Map: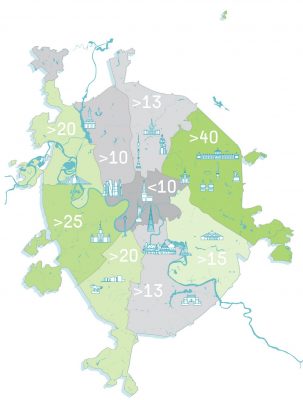 Well-planned greening strategy could also improve the well-being of citizens and increase the quality of life, relieve congestion and stimulate economic development. In particular, the strategy could be a solution for flooding problem since city central streets are often being damaged during the rainy season.
Sakharov Avenue: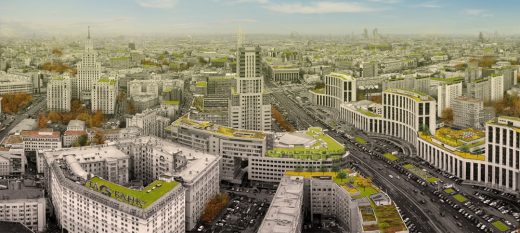 For example, the issue is strong for Moscow as the grey infrastructure such as storm drains and floodgates is insufficient while there is a lack of available space for green infrastructure development including the organization of parks and rivers. Hence, green rooftops may be used as rainwater collectors as well as water purifiers for its reuse which is a contribution into the life-cycle economy development.
Tverskaya street: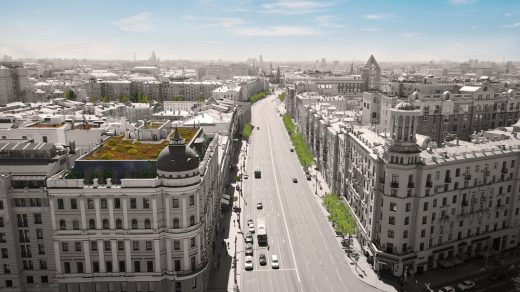 Such urban problem as lack of green areas in particular city districts may be addressed by implementing the greening strategy. Scarce number of green zones within the city leads to intensification of heat island effect. Thus, green rooftop becomes the urban oasis — people could find the place for waiting out the heat without leaving the residential building.
Green Rooftop Study Scheme: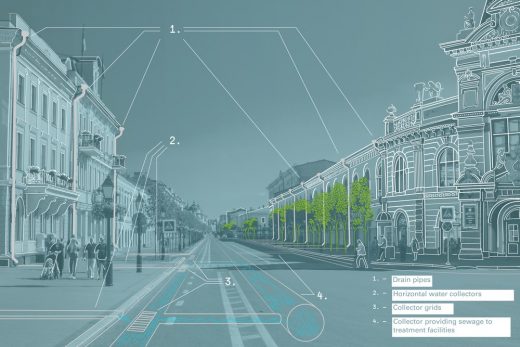 Greening could also result in cities' economic resilience improvement. Authors highlight such advantage of the green rooftop as mixed-used space usage. The residents could open a cafe, organize a public kitchen garden, sports ground, yoga studio or library. It provides new opportunities for small business and, therefore, affects public income in a positive way.
Urban farming could be useful if a goods supply issue arises. Strelka KB specialists refer to global cities' cases: for instance, the practice is widely spread in New York as Brooklyn Garage farm produces 20 tons of vegetables in a season and delivers the food to local markets and restaurants.
Moscow – Paris – New York: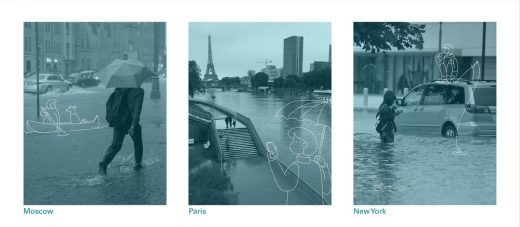 It is a common practice for local administrations to stimulate the green infrastructure development by subsidizing, altering the urban planning standards or introducing the benefits system. Such contributions are often seen as quite profitable measures, for example, the study conducted in London demonstrated that every pound spent for greening resulted in 27 pounds provided by new enterprises and services for citizens. The city green rooftops area has doubled in 10 years. At the same time, Londoners save nearly a billion pounds on health care due to urban ecology improvement.
The greening of rooftops has become a global trend, and the strategy has been actively implemented in the cities, the climate conditions of which are compatible with Moscow.
To get a more nuanced look at the study, please, refer to the link:
Strelka KB Green Rooftop Study
Strelka KB is an urban consultancy with an experience of operating 35 national and international major competitions joined by 2500 professionals in architecture, urban planning, and landscape design from 50 countries. Most of the projects are completed or under construction.
One of the competitions resulted in the creation of Zaryadye park which made it into TIME's list of the World's Greatest Places. These competitions are an opportunity for young professionals to implement large-scale projects. For instance, in 2015 the Yaroslavl-based Plan B studio took part in the renovation of Tverskaya street while the best proposal for Nike BOX Msk came from KOSMOS architects, a practice operating between Moscow, New York, and Switzerland.
Green rooftops to be new normal information from Strelka KB
Previously on e-architect:
Net Zero Carbon Buildings
21 Oct 2020
Architects set out first-ever pledge for zero-carbon interiors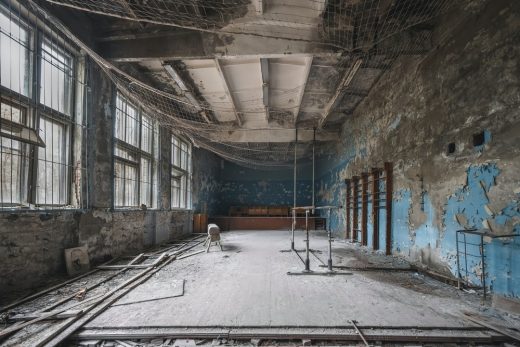 photo courtesy of Mick de Paola, unsplash
Zero-carbon Interiors
30 Apr 2020
WorldGBC and GRESB join forces to drive net zero carbon buildings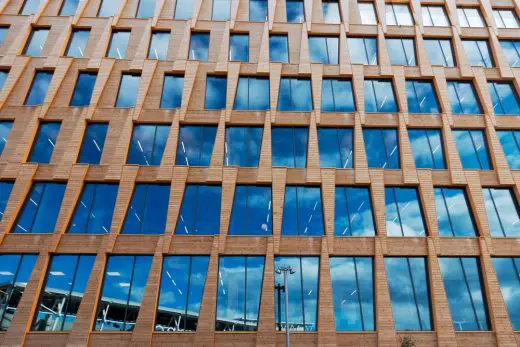 photo courtesy Anders Vestergaard Jensen, unsplash
Net Zero Carbon Buildings
Zero Carbon Buildings 2050 Report
House of Lords Zero Carbon Homes Ruling
Eco Architecture
Contemporary Green Architecture Design – selection of posts:
2020: The Year of Net Zero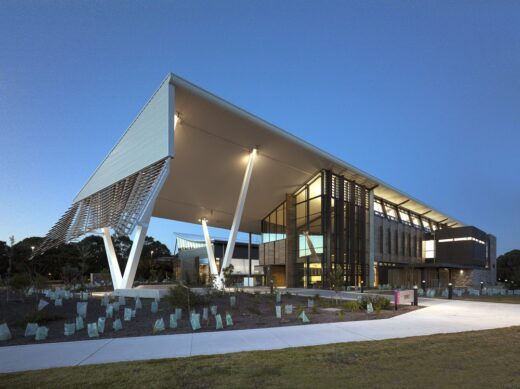 photo © Richard Glover / Matt Estherby
Sustainable Building News: Zero-Energy
Climate and Biodiversity Emergency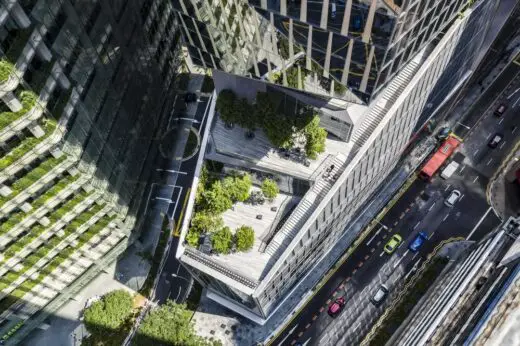 photo : Tim Griffith
Climate and Biodiversity Emergency
Buildings / photos for the Green rooftops to be new normal – Sustainable Design News page welcome