Email and SMS Marketing Automation tips, Bar furniture advice, Property style guide
Email and SMS Marketing Automation – The Secret to Improved Customer Engagement
6 Dec 2022
Are you struggling to convert potential leads into sales? Or maybe, you can't seem to retain your customers? Are you spoilt for choice between the dozens of marketing automation tools on the internet? Perhaps you're wondering what difference lies between email and SMS marketing or how either or both could help your business.
SMS and email marketing will help you send messages to your target audience, and create multi-trigger workflows to automate your marketing campaigns.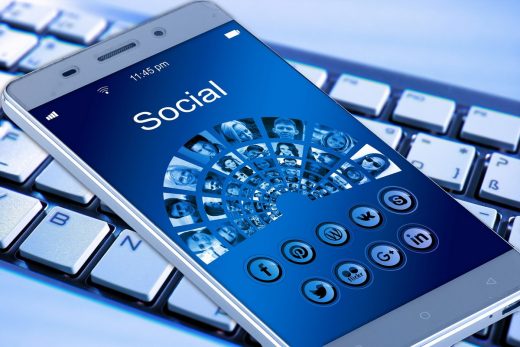 Why do I need both Email and SMS marketing?
An omnichannel marketing campaign can prove a robust, timely, scalable strategy. You'll also reach more customers by using this two-pronged approach. You can use data from one channel to strengthen the other. Moreover, employing SMS and email outreach can improve your marketing customer retention.
What's the difference between Email and SMS?
The major difference between these two messaging services is the permissible text length. For emails, you can send an infinitely long text and combine it with multimedia attachments. SMS, on the other hand, only accepts short-form messages and does not include attachments.
About SMS marketing
SMS is an acronym for short message service. Most mobile service providers limit the length of these texts to 160 characters. When running an SMS marketing campaign, your message needs to be laconic, yet concise. Since you can't use images, you should employ imagery in your message. You can also employ SMS automation to streamline the campaign.
How effective is it?
SMS marketing is made popular by its high open rates, wide outreach, and opportuneness. Analysts predict that this market is expected to grow into a $12.6 billion industry in the next three years.
When and how to use SMS marketing
SMS messages can reach their recipient even when they're not connected to the internet is one big selling point of SMS marketing. However, limiting your messages to banker's hours is essential, lest you cross the line into inappropriate territory.
Additionally, your messages should always include an opt-out option. This is so that they don't come across as spam, and you get to keep only your most receptive customers.
Email marketing
This involves sending emails directly to your customers. These could be reminding them of anything from sales, discount offers, and events to abandoned carts.
Why it matters
Analysts predict that by 2025, over 4.6 billion users will actively use emails to communicate. To put it in context, this is more than half of the current world population, which speaks to its broad reach.
When to use it
Since you can include all kinds of attachments, you can use emails to improve your brand's recognition. You can also include links to direct traffic to your website or social media pages. With today's technology, you can even employ an automated engagement platform to manage your emails. Typically, the ROI of email marketing is $36 for each dollar spent.
What is better, email or SMS marketing?
Used alone, either email or SMS can prove a valuable marketing tool. However, it is by combining them that you get a truly powerful yet simple marketing strategy. This way, you are guaranteed to increase customer engagement and ROI.
The advantages of using an omnichannel marketing strategy
Enables you to reach more customers
One channel's data can help personalize messages on the other channel
Improves customer retention
Leads to improved customer engagement
How can omnichannel marketing improve customer engagement?
For instance, email can notify customers of an upcoming sale or offer. On D-day, you can send them an SMS as a reminder. This way, you drive more sales through the door.
Should you invest in email & SMS marketing?
There are numerous benefits to using an omnichannel marketing campaign. Further, with a robust automated omnichannel customer engagement platform like Retainly, you can manage this campaign on one platform. This is guaranteed to execute an impactful campaign while being easy on your marketing team.
Comments on this Email and SMS Marketing Automation article are welcome.
Restaurants
Restaurants Posts
Tips to Make Your Café More Exciting
Make your restaurant profitable and stand out
Things every restaurant owner should know
Building Articles
America Architectural Designs – latest building updates
Comments / photos for the Email and SMS Marketing Automation page welcome