10 sleek home renovating design ideas for the holidays guide, Online property external decor style advice
10 Sleek Design Ideas on Renovating Your Home for the Holidays
13 Dec 2021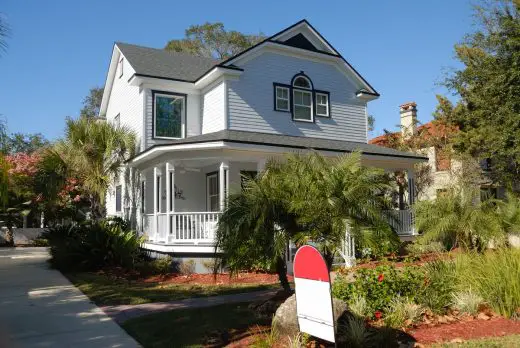 The holidays are fast approaching, and the festive mood quickly fills the atmosphere across the country and beyond. For many, it is a time to spend more time with family, enjoy some good food, celebrate achievements, and have fun.
But the temperatures are slowly going down, with blasts of cold air gripping the outdoors. Hearts are now warmed with generosity, love, and the pleasure of the season right from the indoors. As your family spends more time indoors, it is almost a tradition to remodel your home to fit the holiday's cosy feel.
If you are thinking of renovating your home for the season, this post highlights the guide you are looking for. From easy indoor upgrades to some frenzy winter renovations, there are limitless sleek design ideas to get you going.
Here are 10 design ideas that you will love:
10 sleek home renovating design ideas
Cosy Up Your Fireplace with Rustic Designs
Traditionally, homes turned to fireplaces for warmth only. With Christmas traditions evolving by the day, fireplaces are now treated as eye-catching statements for every house's interior. This is why you must keep yours modern and alluring at the same time. Apparently, today, there are endless fireplace design options that create a cosy feel indoors. Go for the natural, rustic fireplace designs and blend them with the colours that go well with your interiors. Ethanol fireplaces will be perfect as they contribute to aesthetics and safety. You can find a wide collection to choose from at Ethanol Fireplace Pros. If you are still using the old fireplace design where wood logs are used, some mantel greenery would really come in handy.
Keep Temperatures Under Your Control Using Under Slab Insulation
To have the best holiday experience, it goes without saying that keeping your house warm must be at the top of your priorities. There are plenty of ways to do this, including having a heating system upgrade, inducing more heat from the fireplace, or integrating some soft touches on your furnishings. But nothing beats the value of under-slab insulation when it comes to regulating temperatures in your house. Insulation slabs like the Rockwool RWA45 Acoustic Insulation Slab are designed to control the cold and excessive heat transferred into your house through walls or concrete slabs. Get your insulation slab and improve energy efficiency, fire protection, and thermal control in your home.
Transform Your Windows with the Right Window Treatment
Worried about outdated and old-looking windows? Make a difference this holiday by adding the ideal window treatment. Your choice of window treatments will be influenced by such factors as your window types, interior décor, and family needs. Options like light filtering blinds, toppers, valances, and vinyl coverings are popularly used as window treatments. However, whether you pick custom shutters, shades, blinds, or curtains, it is vital that you choose the window treatment that you like.
Get a Bookshelf Restyle
Ever wondered what you would have to do with your bookshelf during the holidays? Most people often neglect bookshelves and reading areas when doing Christmas decorations. But it is simple. All you have to do is restyle it with some out-of-the-ordinary art and effects. Bookshelf ideas like colour schemes, stacks, vintage collections, and decorative accents will give your reading spot some warm look this Christmas.
Elegant Breakfast Nook Design
Breakfasts are always a great way to start your day, especially over the holidays. Tuck a beautifully crafted breakfast nook into a corner and enjoy some intimate family time every morning. Incorporating rustic inspirations, a splash of colour, classic furnishings, and some retro pop will give you and your guests the right feeling about a holiday at home.
Give Your Entryway Some Style
Adding simple and classic touches to your home's entryway is a great way to have some extra flair over the holiday. Introduce a console table, statement mirror, wall sconces, hanging planters, hook rack, and an artistic clock to create a mind-blowing impression. While there is no general rule for entryway styles, be creative enough to make it shine. An entryway is part of your home anyway!
Add Some Sheepskin Wreath to Your Wall Accessories
Furnishings blended with sheepskin additions are known for introducing some warmth, comfort, and texture to your home. But having a sheepskin wreath as part of your wall accessories comes with a luxurious touch. You can have the wreaths hanging anywhere around the hallway, gallery wall, and any other indoor wall.
Add a Canopy to Your Bedroom
Make a statement in your bedroom with a stylish canopy. From traditional and modern to glamorous and rustic, there is an unlimited assortment of canopy designs that can go well with your bedroom's interior. You can choose completely open canopies or those designed with wide-ranging curtain types.
Furniture Rehab and Reupholstery
When you are done with the décor and improvement of other furnishings, do not forget to reupholster your furniture. This is the most magical way to refresh your entire indoor space. Even old age furniture can get a fresh look again through creative rehabilitation.
Colour Block Your Indoor Walls
Is there a better way to get a graphic statement on your walls than getting the right colour blocks? Colour blocking gives you the freedom to redesign your interior just as you want it. Essentially, you will choose the shape, angle, and colour that best highlights your personality.
10 Sleek Design Ideas for Home Renovation – Wrap Up
The best way to make the holidays worthwhile is by creating a unique sense of beauty and tranquillity around your home. In addition to the magical Christmas décor, some simple renovation designs will definitely come in handy. Changes as basic as colour blocking, slab insulation, furniture reupholstery, and fireplace restyling will get you and your family into the holiday mood in comfort.
Comments on this 10 sleek home renovating design ideas for the holidays tips article are welcome.
Home Improvement Articles
Home Improvement Designs
Planning to remodel your entire home
How to make your property look stunning for buyers
6 Home Improvements That Can Improve Your Health
Building Articles
Residential Property
Comments / photos for the 10 sleek home renovating design ideas for the holidays advice page welcome