Designing a professional kitchen considerations tips, Home interior decor advice, Property cooking space decor
Key Considerations When Designing a Professional Kitchen
12 Nov 2022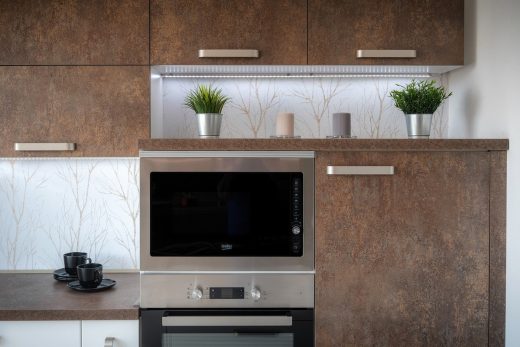 When you're preparing your meals at home, you want to make sure that the space you're working in is efficient and well-organized to make your cooking experience ideal. While this is important in domestic settings when you are designing a professional kitchen for a restaurant, it is even more important to pay close attention to detail.
There must be enough room for all of the larger appliances and workspaces that are essential to preparing food for hundreds of diners, as well as the safety of the staff and customers. Below are a few key considerations to keep in mind if you are ever tasked with the job of designing a professional kitchen for a hotel or restaurant space.
1.    Utilizing the Space
As mentioned above, it is important to make sure that there is adequate room for the chefs and other kitchen staff to work together safely, so utilizing the space is key. You will need to make sure that there the area is spacious enough for the team to move around without being on top of each other, reducing the risk of accidents and creating a more efficient workspace.
If you are dealing with a smaller area, have the food preparation areas running along the sides of the rooms, leaving an open space in the middle where people can move around. If you do have a larger room to work with, having work surfaces in the middle could also be beneficial. Ovens and stoves should be at the sides of the room, with extractors fitted accordingly.
When the food is ready to take out to the tables, have the hot plates and lamps located near the kitchen entrance so that the wait staff can easily collect these dishes without getting in the way of those working in the kitchen.
2.    Ventilation
It is also important to factor in ventilation when designing a professional kitchen, as this will be vital to the well-being of the kitchen staff. Extractor fans can help reduce some of the steam and other fumes out of the kitchen, and they are a legal requirement, but they can quickly get hot in a kitchen.
Where possible, having windows in this space is ideal to allow some fresh air into the room. If you can't include windows in this space due to the placement of the kitchen in the building, then you must make sure there are larger extractor fans across the ceiling. Air conditioning units are also beneficial, and although they can be expensive to run, they are worth considering for this type of design for the comfort of the kitchen staff.
Chefs should also look at purchasing high-quality specialist uniforms to help keep them cool, and they can visit ChefWorks.com official site to find a variety of options for this.
3.    Emergency Exits
You must also factor in emergency exits in a professional kitchen space in the event of a fire or other threat to life that requires evacuation of the building. Having fire doors installed in these spaces is a must; these exits need to be in places that will be easy to access. More than one emergency exit would be ideal if this is possible and should be sign-posted and never obstructed.
Think about the location of the emergency exits and how they will lead to a safe space, whether that is following a short corridor to another exit out of the building or immediately into the outside areas. Spacious staircases might also need to be considered if the kitchen is not located on the ground floor.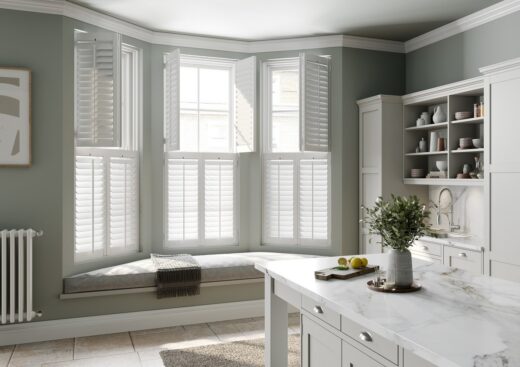 4.    Deliveries and Stock Storage
You will also need to consider how easy it will be for deliveries of ingredients and other stock to reach the kitchen space. If the kitchen is not located on the ground floor, there will need to be a delivery elevator that is large enough to hold large quantities that can be taken to the kitchen.
Ideally, these will be taken to the stock rooms through a corridor or other access point that is away from the main restaurant where possible to help keep this space looking professional and free from the mess that might be off-putting to customers. The kitchen pantries and fridge/freezers should also be big enough to keep everything neatly and safely until it is ready to be used.
If you are in charge of designing a professional kitchen, keep this key consideration in mind to make sure it is an efficient and safe space for staff to work in.
Comments on this guide to Designing a professional kitchen considerations article are welcome.
Kitchens
Kitchen Design Style Posts
Top kitchen interior trends in 2022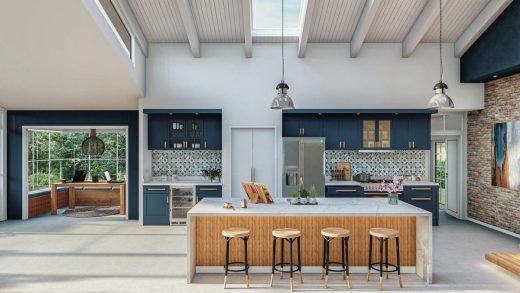 Enhance Your Kitchen with A Dramatic Island Bench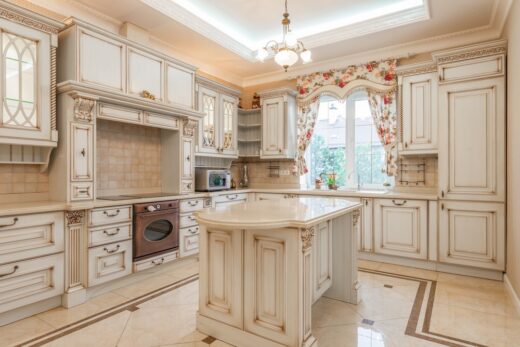 9 expert tips to nail your UK kitchen extension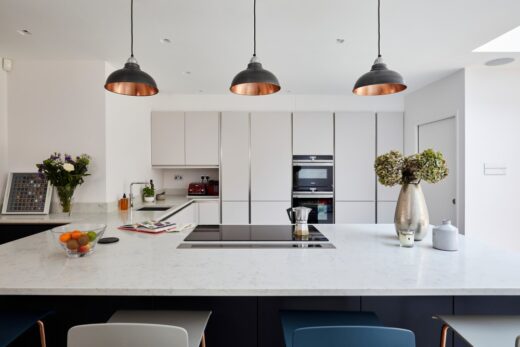 Buildings
Residential Architecture Articles
Comments / photos for the Designing a professional kitchen considerations advice – page welcome