Enhance your kitchen with a dramatic island bench guide, Home interior decor advice
Enhance Your Kitchen with A Dramatic Island Bench guide
24 August 2022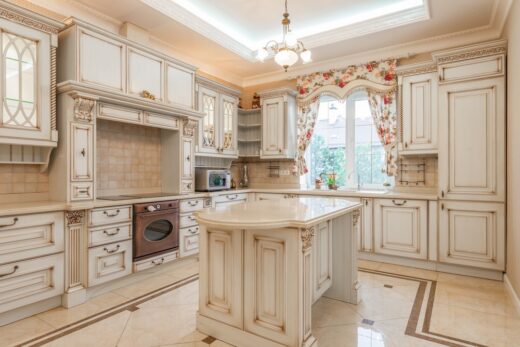 The kitchen is where every meal is created, therefore, a place where every great day starts. A kitchen island benchtop lets you go the extra mile while adding a homely touch. An island bench is not only beautiful but equally as functional and can help with your storage needs; these are just some reasons you need to get an island bench for your kitchen.
Why you need to get a dramatic island bench in your kitchen
A boost in functionality
Any kitchen addition is only as good as the true value it adds. The kitchen benchtop offers plenty of counter space and increases your kitchen's functionality. The benchtop and countertops create room for daily kitchen activities, including food preparation, cleaning up and maybe a breakfast area.
You can also use the kitchen island to separate the working zones. A great idea is to apply the 'golden triangle rule' when figuring out your kitchen's layout. It ensures your sink, stove, and fridge form a triangle configuration. A popular design incorporates the island sink to make the space more functional.
Therefore, preparing some yummy treats, healthy snacks, and irresistible meals becomes easier with the addition. The kitchen island is the ideal inspiration that provides a bigger and better space. Additionally, you can opt for closed or open storage, with options like built-in wine racks and bookshelves. Yet, it can still be home to appliances like the microwave.
The visual appeal is unmatched
One look at the kitchen benchtop, and you are left speechless. It includes a dramatic and luxurious touch to any kitchen, making it a centrepiece. Moreover, there are endless options for its design.
The benchtop also offers the freedom to express your personality. Just about any shape, size, and material can be accommodated. After all, your kitchen, your rules!
Opting for a large island brings about a sense of scale, then top up alluring details like moulding pieces, curved finishing, contrasting materials and textures, and strip lights.
More seating space for your favourite friends
Kitchen islands can incorporate bar stools for additional seating. This creates space for sitting and chatting, kid-friendly dinners, doing homework, and digging into those early bird breakfasts.
Attaching tables to the island is getting increasingly popular, as it connects the dining tables and the island to save space and allow prep room without interfering with the social seating layout.
It's also beneficial to parents, as you can prepare meals while connecting with your kids or even supervise them as they do homework or eat.
Excellent for entertainment
The kitchen is undoubtedly the centre of any home and where friends and family like to gather. At the same time, the kitchen island can serve your needs during such special moments. It is true whether you'd like to host your kid's birthday or playdate, wish to have your family around during Christmas, hold a house party, or have the best time with your loved ones.
It can be utilised as a server or buffet table to omit clutter in the dining area. And when the celebration comes to an end, cleaning up and packing away is much easier.
Conclusion
A kitchen benchtop transforms your space into a room of beauty, functionality, and entertainment. Most importantly, involve a kitchen design and renovation expert during the entire process, from the benchtop design to the installation, for optimum results.
Comments on this Enhance Your Kitchen with A Dramatic Island Bench article are welcome.
Kitchens
Kitchen Design Style Posts
9 expert tips to nail your UK kitchen extension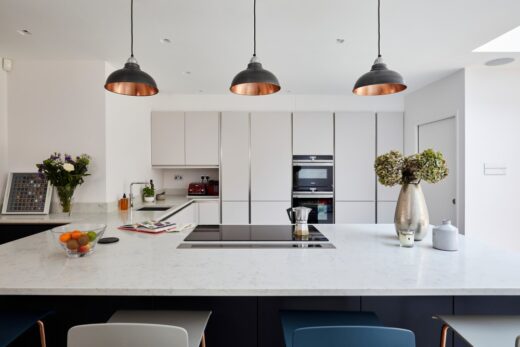 Design A Sleek Contemporary Kitchen
Kitchen design ideas that are eco-friendly
Top ways to bring color into an all-white kitchen
Buildings
Residential Architecture Articles
Comments / photos for the Enhance Your Kitchen with a Dramatic Island Bench – page welcome