TTop features in modern Australian homes, Building Career Tips, Guide
2022 Top Features in Modern Australian Homes
3 Nov 2022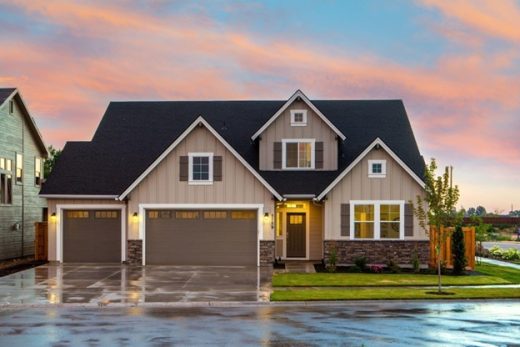 Designing a new home or redesigning one can mean understanding your vision of how you want it to look. Therefore, proper planning and preparation are necessary to build something you desire. Without it, things can go all over the place without proper planning and preparation. With hundreds of home designs available to choose from today, surely it can be an easier journey for most homeowners to see what's trendy and efficient at the same time.
The data presented by Statista shows that approximately 178,000 houses are expected to be built in Australia by 2025. Therefore, showing continuous growth of homeowners planning to build their homes until the said year. Are you planning to build one for yourself and your family this year?
To help you get started, here is a list of top features in modern Australian homes for 2022.
Earth-Inspired Color
As years pass by, many people, including Aussies, now want a more natural and earth-inspired feel in their homes. This year's trend allows homeowners to create space reflecting natural color and refreshing home environments. Colors like burnt oranges, sage green, and similar earthy colors like mustard yellow and cloudy gray are just some options you can apply to achieve an earth-inspired home.
Earth tones or natural colors for home are any color with some brown in it. Other examples you can refer to include brown soil, green leaf, and red sun. Although one should be careful when choosing similar colors because some can have deep and rich tones that can create a strong ambiance in your home space.
Of course, asking for professional help can make the job easier for you. If you are from Perth or Southwest Australia and are still planning to achieve an earth-inspired or want to explore modern australian home designs, online home design portfolios online can surely help you get through the challenge of achieving your dream home in no time.
Efficient Ventilation Design
Due to many factors affecting health recently, Australians are saying yes to a healthier space with an efficient ventilation design for their homes. To remain healthy, clean air to breathe is necessary. For close spaces like our home, healthier air is achievable through the proper design of an efficient ventilation system.
Some guides you can consider when deciding on ventilation design include looking for places that need ventilation in your home. Typically, these areas include the living room, roof space, etc. Another is determining the proper equipment you may need in the ventilation design of your home.
One way to effectively achieve these is by choosing between a ducted or split airconditioning system and closely looking at their differences in efficiency and use. Air conditioning and various ventilation systems help facilitate ventilation and cooling, easily achieving a comfortable and healthier home.
Inviting Kitchens
A kitchen is where people can gather and enjoy catch-ups with family and friends over a delicious meal together. As this space is considered the central point of a house, top features for modern Australian homes include a minimalist and overall inviting kitchen design. This design is achievable by applying neat countertops, matched with organized pantries, and a spacious island bench.
Luxe Bathrooms
Another trend this year is creating a bathroom that combines luxury and functionality. Bathrooms should provide both relaxation and necessities to its user. A plush bathroom is achievable by combining a mirror and a vanity area in one space and having accessible and comfortable smart toilets and freestanding bathtubs.
Choosing the right color can also contribute to a bathroom's overall image and comfort look. Tiling the wall surface with white or gray ceramic subway tiles can also help create a clean and relaxing look to your bathroom space.
Maximalist Design
Many modern Australian homes use maximalist designs to add texture and spice to their homes. You can go with any size of bold art piece, hang it on your plain walls, and you're done! Some other ways you can achieve a maximalist home design include picking a vibrant color palette or choosing a bold wallpaper.
Moreover, adding different furniture shapes and styles and layering home accessories you have on hand is also effective in successfully achieving a maximalist home design. Remember that maximalist design, contrary to popular opinion that it is "overdone," is an attempt to achieve a bolder design, eventually achieving an organized, functional, and visually appealing home.
Conclusion
The trends have influenced how people decide on their home designs. With plenty of home design trends, indeed choosing one has become a lot easier than before. However, it is also essential to consider first your needs and the space you have before deciding what design to pursue.
Remember that comfort and security are what matter most when building a home. Thus, proper evaluation should be done first to ensure you choose a design that best works for your home and effectively matches your specific goals.
Comments on this 2022 Top Features in Modern Australian Homes article are welcome.
New Australian Homes
Contemporary Australian Properties
Australian Architectural Designs
New Buildings in Australia
Contemporary Architectural Designs in Australia
Holographic Construction of the Royal Hobart Hospital
Architecture: Fologram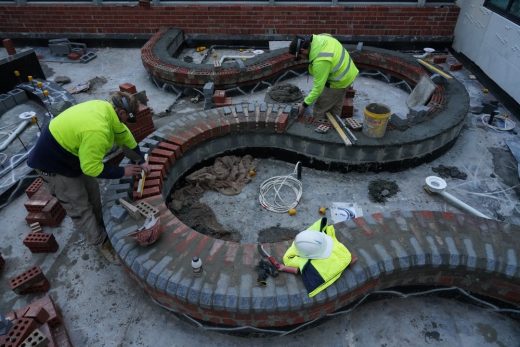 image courtesy of architects
Royal Hobart Hospital Tasmania Construction
Devil's Corner Vineyard, Sherbourne Rd, Apslawn
Architecture: Cumulus



photograph : Tanja Milbourne
Devil's Corner Vineyard Tasmania
Comments / photos for the 2022 Top Features in Modern Australian Homes page welcome