Costs of selling a house to consider, Property sale tips, How to sell a home advice
8 Costs Of Selling A House To Consider
3 Mar 2021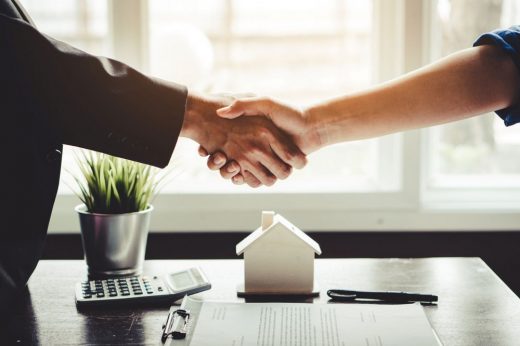 Costs Of Selling A House Help Guide
There'll come a time when you need to sell your house. It can be due to moving out and building a new one in a different city, you need the money to pay for your debts, or you're doing it as part of your business. Whatever your reason, you need to consider that you'll need to shell out some money to increase your chances of having a buyer.
When it comes to selling your house, you need to ensure that you sort out everything so you won't have any problems dealing with paperwork issues about transferring title and other sorts. As such, you need to prepare a hefty amount of money to make the transition a lot easier and quicker.
If you're looking to save money, you can choose to sell your Gainesville home today (if you live within the area) to a wholesaler without any added fees. But, you need to be prepared for the reduced selling price point.
Moreover, listed below are the costs of selling a house you need to consider.
Real Estate Agent Costs
If you're looking for ways to sell your house quickly, you can hire a real estate agent as they'll take care of everything. A real estate agent will be able to handle every paperwork, arrange house tours, post about your listing to various platforms, and reach out to people they know are looking for a new home.
While having a real estate agent makes your workload lighter as you don't have to do much since you're just going to wait for a new buyer, you need to prepare for a real estate agent's commission cost. In usual cases, a real estate agent should receive five to six percent of the sale price as their commission fee. While it can be costly, you'll be reaping plenty of benefits as they can get the job done quickly.
Repairs
To sell a house faster and for a higher price, you should complete the house repairs needed in your home. When your house has plenty of issues, potential house buyers might not be interested in purchasing your property as they'd prefer to go for a move-in-ready house.
You need to have a plumber inspect your pipes and see if there's any existing damage that you need to repair. You can also call an electrician to inspect your house wirings and see if any faulty wires exist that can be dangerous when left alone. Apart from plumbing and electrical systems, you should also consider hardware issues, such as squeaky doors and windows, along with broken floors, walls, and ceilings.
Pre-Sale Decorating And Staging
When you're selling your house, you should try to make it look presentable as much as possible. When you open your home to potential buyers without even bothering to make it look neat and pleasant, you're not going to attract many buyers as they won't be able to imagine the household's full beauty.
You can hire an interior decorator that could stage your household after you've thrown everything out so people can visualize what their potential home could look like once they own it. When a house is well-decorated and feels homey, it can attract more buyers.
Capital Gains Tax
When you sell your house for more than the amount you've bought it, the government considers it a capital gain, and you should pay for the appropriate taxes.
In cases that you purchase old homes and renovate them to make them more livable and beautiful, you need to pay for taxes, and you should report them to your federal tax return.
Pre-Sale Home Inspection
Before you sell your property, you can choose to have a pre-sale home inspection to confirm if the house you're selling is in excellent condition. While this is optional, you'll be increasing your chances of selling your home quickly and might attract buyers who are willing to pay more than your asking price if the competition is tight.
You can have your smoke and carbon monoxide detectors checked and see if they're in good working condition. This way, you can still guarantee the safety of the new homeowners. You can also check for structural, pest, and termite damage or have these issues fixed right away so the damage wouldn't worsen to allow the buyers to enjoy the property quickly.
Energy Performance Certificates
Depending on where your house is, you may need to have an Energy Performance Certificate (EPC) published before you announce it out in the market. An EPC contains information that describes how energy-efficient a home is. It can also indicate the typical energy costs and recommendations on reducing energy expenses, allowing the new homeowner to save money.
You can acquire an EPC by looking for a provider over the Internet or allowing your real estate agent to arrange one for you.
Moving Out Costs
When you're selling your house, you shouldn't forget the costs of moving out as you may need to hire a moving truck to bring your furniture from one house to another. You may also hire a cleaning service to leave the place spotless for your old and current home. This way, the home can be pristine and be free from dust and other allergens.
When hiring a moving truck, you need to consider the container's size and the distance they need to travel to determine the truck's cost. Ensure that you have enough budget for that, especially when you're loading plenty of stuff inside the vehicle.
Seller Concessions
If you're eager to close a deal with a buyer, you may have to agree with a seller concession in which you need to pay for specific changes in the home to motivate the buyer to purchase your home.
If the house you're selling isn't in a tip-top shape and needs repair, buyers wouldn't be interested in paying extra as they've already set a budget with the house cost. To encourage them to purchase your home, you may offer them to handle the repair costs, such as window replacements so they don't have to worry too much about the turnover.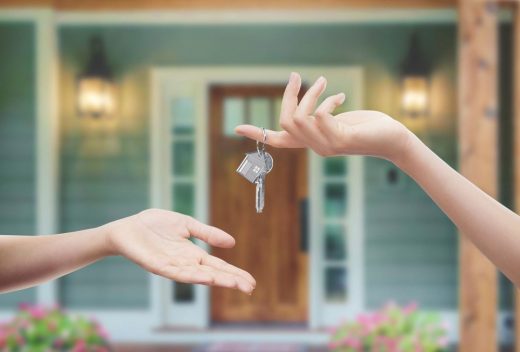 Costs of selling a house to consider Conclusion
Selling a house can be challenging as you're always in a battle with plenty of different house owners. Apart from making your property unique, you also need to consider plenty of costs and verify if you have enough budget. With proper staging, a mortgage broker in Cincinnati and real estate agents, you can sell your house more quickly and for a reasonable price.
Comments on this 8 Costs Of Selling A House To Consider article are welcome.
Buying Property
Buying Property Posts
Buying a House? How to Find the Right Neighborhood
The Features that Help to Sell Property
Only Luxury Home Buying Tips You Need
Home Articles
Residential Architecture
Comments / photos for the 8 Costs Of Selling A House To Consider page welcome