Find perfect tenants when renting your luxury home, House letting tips, Online property advice
Perfect Tenants For Renting Your Luxury Home
20 May 2021
Are you the owner of a luxury penthouse, an exquisite pied-à-terre, a majestic castle or a lofty manner, or whatever luxury home, and you're in search of the perfect occupants for your luxury property? You might find that they are some essential strategies to getting the perfect tenant.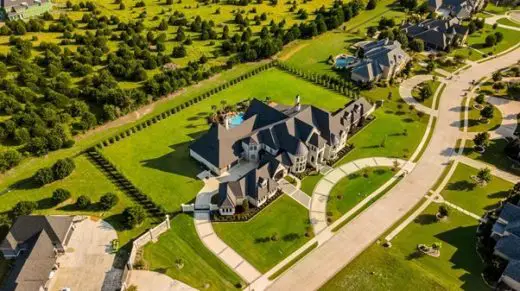 1.   Know Where to Advertise
Try online. For a fee of $ 50 to $ 100 for each listing, you can advertise the property on sites such as locations.com or rentalhomesplus.com. However, be careful when using free websites like craigslist.org. The rate at which fraudsters use these sites to scam people is getting alarming. They do this by getting access to potential tenant's contact information and collecting rent money.
To get more access, try placing ads in the confidential sections of local newspapers and online too. Also, display flyers in groceries.
Contact local HR managers to place restaurant ads and new sets of employment information. Additionally, you could enlist the assistance of family and friends for recommendations.
2.   Work with a professional company
The function of real estate management companies is to assist you in getting the perfect tenant and help in the management and maintenance of your home. A good real estate management company like Faranesh Real Estate and Property Management should have experience in luxury leasing and a good understanding of your target market. In addition, your target should be to enlist a firm that will handle minor details like maintenance, repairs, and marketing.
3.   Use Rental Applications
A rental application is a document in which you collect personal information about potential tenants who have applied so that you can use this information to better select the ideal tenant.
Here's what you could request in a rental application:
Candidate names
Previous addresses
References
Employer details & work title
Sources and amounts of income
Driver's license numbers
Social Security Numbers
Number of pets they own
Names and ages of children
Depending on the laws of your state, you may be able to charge a $ 25 to $ 40 non-refundable registration fee to cover verification costs. Attach a rental policy sheet that clearly states the rental terms, such as insurance requirements for pets, co-signatories, and tenants.
4.   Request Tenant Insurance
During the application process, before signing the rental agreement, inform your potential tenants that you will ask them to show proof of tenant insurance on the date of moving in. Tenant insurance will cover the cost of the tenant's property as well as any damage they may cause to your home. In addition, consider buying homeowner insurance to get the coverage needed to protect the property being rented.
5.   Conduct a Background Check
The most effective way to identify if a person will become the perfect tenant is by their history. This is why you should conduct a comprehensive background check on your options.   Websites like creditinvestigators.com will investigate employees, credit history, bankruptcies, deportations, and criminal records. Be sure to call the applicant's employer to confirm his earnings.
6.   Avoid Interviews
It may seem logical to conduct interviews as part of the selection process, but only that opens you up to fair housing litigation. Additionally, people's dressing and performance in an interview do not accurately inform you about their actions in a rental agreement.
7.   Make out a Lease Agreement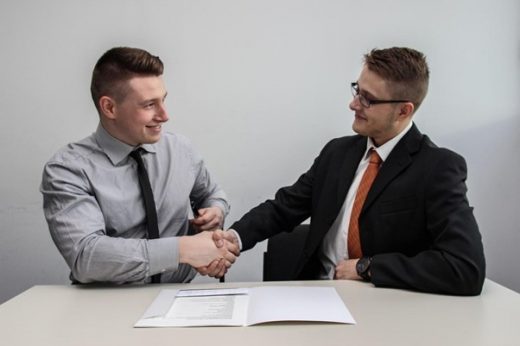 A lease agreement is a mapping out of the condition the tenants must adhere to to rent the house. They consist of important facts, including the people that will stay in the house, rent due date, what to do in the situation of late rent. Also, it outlines the policies and what could lead to an eviction.
8.   Use Free Legal forms
Firstly, ensure the legal forms you outline to meet your needs and that they go in line with the federal and state requirements. To get a sample of A legal form, simply google "free legal forms."
9. Ensure the Check Clears First
To steer away from bank issues, ask for an advance on the rental property. It should be made out as a payment slip or check. If it's a personal check, don't halt advertising the house and considering backups until the check is cleared and a lease is signed.
10. Avoid being Desperate
Be picky. Have high standards; never get desperate enough to pick anyone. Getting desperate will only land you with a tenant that you would regret renting to as time goes on.
Perfect Tenants For Renting Your Luxury Home Summary
Luxury real estate marketing involves truly understanding the audience and providing their desire. Working with an experienced real estate management company and using marketing strategies proven successful with an elite audience is key to finding the perfect tenant for your luxury apartment.
Comments on this Find Perfect Tenants When Renting Your Luxury Home article are welcome.
Real Estate
Real Estate Agent Posts
Finding the best real estate agents
5 tactics to sell real estate property in buyer's market
Do architects make good real estate agents
Reasons why getting a real estate agent is worth it
Building Articles
Residential Architecture
Cornish House, Encinitas, North County, San Diego County, Southern California, USA
Design: Brett Farrow Architect, Inc.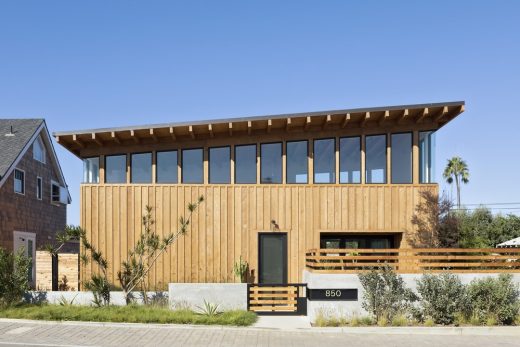 photograph : Paul Rivera Architectural Photography- Paul Rivera
Cornish House in Encinitas, California
Comments / photos for the How To Find Perfect Tenants When Renting Your Luxury Home page welcome