How to decorate your home Guide, Creative Ideas Tips, House Decor Style Help
How to decorate your home: 5 creative ideas
3 Dec 2020
Do you have a lot of free time or did you get a long-awaited vacation? A great opportunity to decorate your home with your own hands. We offer several ideas that do not require any material investment or special skill. All that is required is a good mood and simple working materials.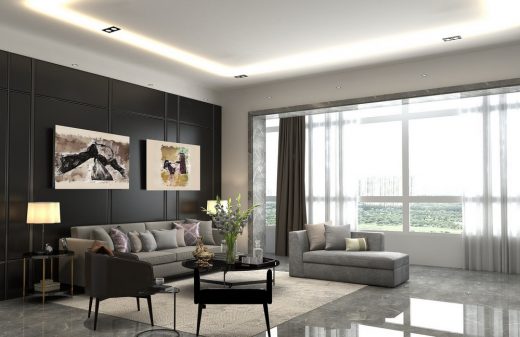 How to decorate your home ideas
Decorate the house with flowers ideas
Flowers are the most beautiful thing that nature has created. You can admire them endlessly, and since most of the time a modern person spends at home or work, that is, in a certain room, decorating the interior with flowers is a popular tradition. But it is not always possible to decorate a house with fresh flowers. What to do in this case? Handmade flowers or decorative flowers that can be purchased at Eternity Rose are your choices!
All-natural diversity is displayed today in an assortment of flowers created from their natural prototypes. Sometimes they even look much more stylish than their fresh living "brothers".
Autumn bouquet: your seasonal delight
You probably have empty vases at home. Use them to create a simple yet cute decor. By the way, empty curly bottles are also suitable for this purpose: glass fits surprisingly harmoniously into any interior.
Want to surprise your loving one? You can surprise her with stylish rose-shaped earrings. Moreover, you can liven up your apartment with a beautiful autumn composition…even if you just collect dry twigs and herbs in a nearby park. And by regularly updating it with fresh flowers, you will get home decor that you will never get bored with.
Did you find a large textured branch? Feel free to hang it on the wall: it will bring an eco-friendly mood to your interior, which is fashionable not only this season.
Decorating your home can be a fun yet challenging task. One patriotic way to add some flair to your space is by adding patriotic wreaths or door decorations. These unique items can show off your patriotism while also bringing in a touch of sophistication. They come in many different styles and sizes – from rustic wooden wreaths with American flags, to colorful star-shaped decals with stars and stripes, there's sure to be something that fits your taste and preference. Get creative and have some fun planning out how patriotic accents like patriotic wreaths could be used to spruce up your home decor!
Stone fantasies.
Stone is a more solid material, which means it is the basis of durable decor. Have you brought a handful of beautiful stones from your holiday? Place them in a transparent dish and fill with water: the rock drawings will expressively appear on the wet stones.
You can decorate the frame with small pebbles or lay out the apartment number from them – in this case, you will also need glue, and the stones should be covered with a matte or glossy varnish. And you can also make inscriptions on the stones and arrange a lottery for guests: let everyone pull out a wish for themselves, and at the same time keep the memory of you.
The new life of old paper.
Paper is also useful for creating some simple décor elements. Butterflies, birds, or leaves can be cut out of double-sided cardboard and attached to the wall. To achieve a three-dimensional effect, it is better to make the figures in different sizes. Old magazines are also suitable for this purpose.
You can also cut out a couple of dozen paper circles, thread vertically through them, and decorate doorways. If space permits, hang such an installation from the ceiling – you get a small paper maze.
Patchwork flooring.
Ironically, a corridor is a place that can radically and completely change the look and feel of your home! What if you make your hallway the most original part of the house? Try mixing porcelain tile patterns, colors, and textures for an ultra-graphic look, like a patchwork!
This option will bring a unique impression to your interior. Alternatively, you can simply buy imitation flooring – linoleum or patchwork carpet.
Comments on this guide to How to decorate your home: creative ideas article are welcome.
Home Decoration
Home styling tips to decorate your house
How To Decorate Your Home With Rugs
Creative Ways to Decorate your Patio
Building Articles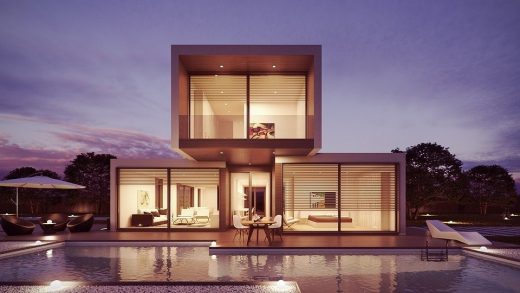 image courtesy of article provider
Comments / photos for the How to decorate your home: creative ideas Advice page welcome