Trusted Features to Sell Property Advice, Real Estate Sales Tips, Property Guide
The Features that Help to Sell Property
14 Nov 2019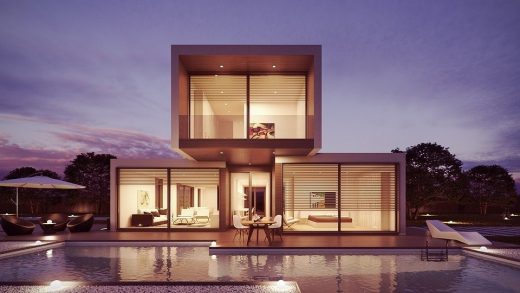 image courtesy of article provider
Property Features Sales Advice
Strong Features that Help to Sell Property
When it comes to property buying, it's fair to say that we all look for different things. Some of us look for three bedroomed semi-detached family homes, while others dream of living in a one bedroomed loft near the centre of a busy city. Our lifestyle and personal circumstances are what effect where and what type of house we choose to live in – that's a given.
But one thing we all have in common, is that we love a house or flat with feature elements. These features can range from architectural design, to extra rooms and accessories. All sorts of features can help to sell property, and here are just a few of them.
The Architecture of the Exterior
Of course, there are we buy houses in any condition companies out there that will buy properties that have faulty architecture and structural issues, but the vast majority of us look for something a bit more.
Think about it, the first part of a property you see is the exterior – so if you don't particularly like it, then you're not going to be particularly hopeful about the inside of it. If the outside of a property features attractive architecture, then it's a massive selling point. It's also likely to increase its value regardless of the interior, which is always a bonus for sellers.
It could be that the property is a renovated church and still boasts some if its original architecture, such as traditionally pointed rooves and stained glass windows. When renovating a building into a home, people tend to leave some hints towards its previous use in its features.
It could be an old barn, as we said an old church or even a loft that had once been offices. Windows, doors, rooves and the material of the exterior can all be regarded as features, and without a doubt help to sell property. People find unique properties far more appealing than those that are uniform with the rest – remember that.
Hard Wood Flooring
Another feature that potential buyers will go crazy for, is hard wood flooring.
People tend to associate hard wood flooring with wealth and longevity. This is because they're usually expensive to put down – and the reason behind this is they've been proven to last for years.
Hard wood flooring is especially popular amongst families with young children. The reason for this is not only because of its longevity, but its safety. Carpet can be slippery on the stairs, and if kids are running around at 100mph as kids do, then chances are someone is going to pick up an injury on stairs if they're a little slippery. Plus, hard wood flooring is easy to clean. Think of the amount of accidents that pets and young children have and how difficult that would be to clean up with carpet!
Another great thing about hard wood floors, is that they're versatile. When you put down carpet, when it comes to décor, you're restricted to only colours that match with the carpet you've put down. Most shades of wood go with any colour, so it gives you the freedom to decorate as you see fit – which is something that homebuyers particularly look for when moving in. If you want to make it cosier in the winter, all you need is a rug or two. Easy!
Open Plan Rooms
People tend to love an open plan living area, and there's no question as to why. It's one of the easiest and most sociable ways of living there is, as well as it being modern and therefore highly desirable in appearance.
Walls put up barriers – and although sometimes we like privacy – generally speaking when everyone is downstairs, you're happy to chat together. If you've got kids and are cooking in the kitchen and they're playing in the living room, they're going to be pretty difficult to keep an eye on if there's a wall in the way.
Open plan living spaces are both practical and attractive – which is ultimately what most of us look for in a property.
Multiple Bathrooms
Last of all, but certainly not least, having multiple bathrooms is a massive selling point.
There's not one person moving in who's not going to use this room at some point – and having more than one certainly makes life easier for big families. It also offers a separate bathroom for guests should you have them – plus, if one of these bathrooms happens to be an en-suite, everyone loves their privacy, right? Functionality sells.
Comments on this guide to The Features that Help to Sell Property – home sales improvement projects advice article are welcome.
Building Articles
Building Articles – Selection
Barwon Heads, Victoria, Australia
Architecture: Adam Kane Architects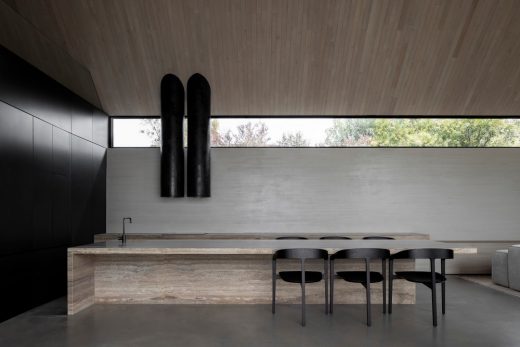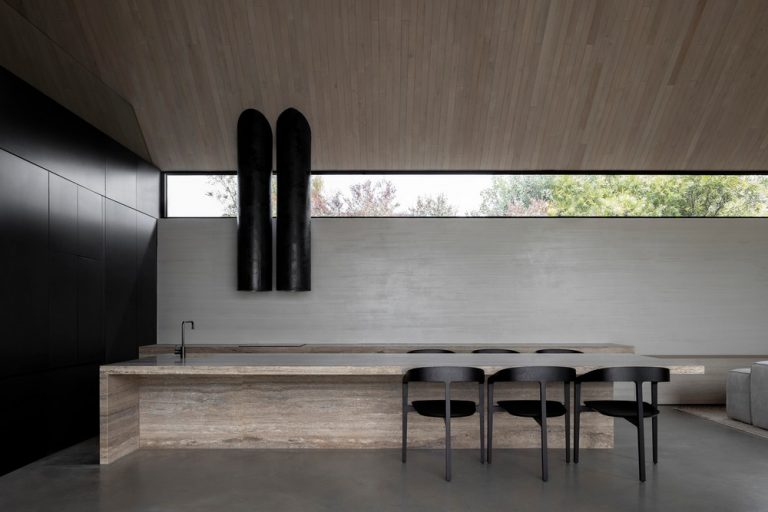 photo : Timothy Kaye
Barwon Heads House, Victoria
Comments / photos for the The Features that Help to Sell Property page welcome