Only luxury home buying tips you need advice, Luxurious property purchase guide, House buy tips
Only Luxury Home Buying Tips Needed
July 1, 2021
After months of planning, you've finally decided to purchase a luxury home – awesome!
It could be a luxurious mansion, a penthouse loft, or a waterfront home with mesmerizing views – doing your homework before buying a high-end real estate property can't be discounted.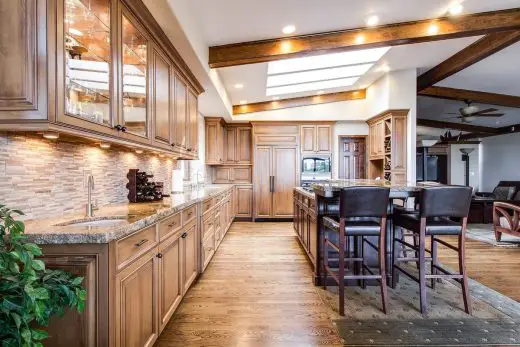 Finally! The Only Luxury Home Buying Tips You Need
Unfortunately, while high-end properties seem to offer exquisite amenities and grand interiors, most of these might be all bark and no bite if you dig deep. Moreover, it's easy to get overwhelmed while sinking yourself in the often complicated process of buying a luxury home.
But before you start fretting, we bring a few effective tips that will help you do just the right thing in your luxury home buying stint.
Have a look.
Narrow Down Your Search
While most regular homes can be found online, this isn't the case with luxury homes. Often, they aren't listed online to protect the home owner's privacy.
The best way to find such homes is by connecting with luxury home realtors like Boulder real estate agents. These agents have a vast network of luxury buyers and sellers and can save you tons of time and effort in your search.
Analyze The Neighborhood
When deciding on a luxury home, choosing the neighborhood is one of the most crucial factors in ensuring your peace of mind. Community amenities or proximity to downtown are few other factors you must consider for a convenient lifestyle in the long run.
A convenient location would mean shorter commutes and fewer chances of running late.
Moreover, if you move into a new neighborhood with poor transport options, you may not easily be able to run errands or travel to your local favorites.
There's no getting around it, when you buy luxury, you invest for a better lifestyle. It also means you're looking for a home that will grow with you and your family over the years, and not one that only impresses others with your open-house walkthrough.
Besides, analyze how your neighborhood will look in the years to come. For example, if you're buying a luxurious sea-facing home, check with your realtor if there is a chance to build new construction in front of your home's open area that might eventually ruin the look.
Set Your Priorities
Luxury homes are luxe for a reason. They usually come equipped with amazing advanced facilities like sprawling vistas, tennis courts, and other high-end finishes. However, as everyone has their priorities, you may round upon your high-end home accordingly. For example, you may want a home with a huge swimming pool and not facing the park; we get you!
So, it is advisable to prepare a list of all such specific requirements and inform your luxury realtor. Boulder realtors in the Colorado area can take you on home tours with amenities that match your priority list.
Choose The Right Realtor
If you're buying a luxury home for the first time, chances are you get swamped with plenty of local realtors, all of them promising to give you the best deal.
Our advice would be not to blindly fall for their words. Look for the best luxury realtors in your area to be at a safer end. They have a niche portfolio and work experience, along with a vast network of luxury home sellers. These are the realtors you'd want to meet if you want to save yourself loads of hassle and buy a luxury home in the most seamless way possible.
Only luxury home buying tips you need – Final Word
The process of buying luxury properties is not a cakewalk. No wonder! There are many things to consider from location, zoning, amenities, and lifestyle, to the actual purchase.
Moreover, if it seems like houses are going for too high of an amount, there can be a possibility of the buyers buying these properties in haste. This is exactly what you don't want to do.
It takes the perfect buyer to find the perfect home in a highly competitive market. But this does not mean that you have to stop looking for your dream home because there are too many complications involved. You only need to know where to look.
Happy buying!
Comments / photos for the guide to Only Luxury Home Buying Tips Needed help page welcome
Buying Property Articles
Buying Property Posts
How to Know If It's the Right Time to Sell a House?
Pros and cons of selling your home
Property Articles
Hinang House, Allgäu, Bavaria, southern Germany
Design: Carlos Zwick Architekten BDA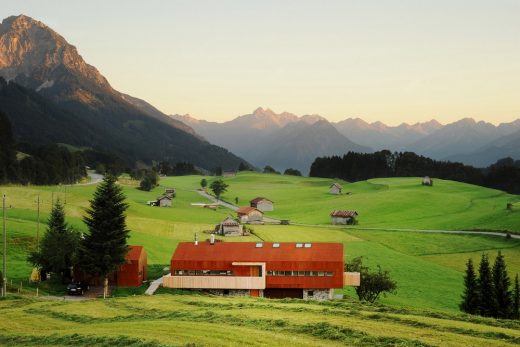 photography : Tomek Kwiatosz
House in Allgäu, Bavaria
Kitchen Extensions – What to Consider
Comments / photos for the Only luxury home buying tips you need advice page welcome