Thinking of buying a house? Here's how to find the right neighborhood in LA, Find Los Angeles property tips, Home buy advice
Buying a House? How to Find the Right Neighborhood
July 10, 2021
Choosing a neighborhood when buying a home can be very confusing and overwhelming. There are too many variables at play, and in most cases, the buyer doesn't know what to look for.
If that's the challenge you're going through right now, then you've come to the right place.
Below are six key factors to consider when you're trying to find the best location for your new house:
1.   Crime Rate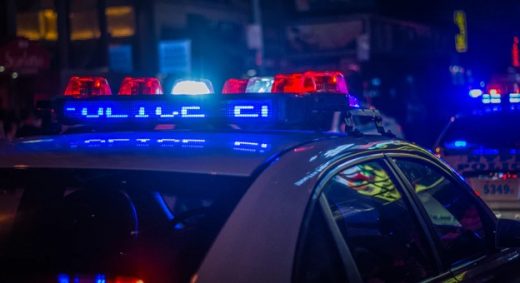 Of course, the first thing you need to look at is the crime statistics. This should give you a good idea of whether a neighborhood is safe enough for you and your family. It can also help you determine the possible value of properties around the area.
Where can you get crime statistics? A quick google search should give you data on crime rates by neighborhood. Just search crime rate plus the name of the neighborhood.
Besides the overall statistics, it's also good to go through comprehensive reports on each neighborhood. This is really crucial because rates can vary within the same town.
For instance, one part of Los Angeles can be more secure than the other. Therefore, narrow it down to the specific area you're interested in.
2.   Proximity To Amenities
Unless you want the inconvenience of long drives to the grocery store, make sure the neighborhood has all the key amenities you need nearby.
There are several amenities that an ideal neighborhood should have. Convenience stores, grocery stores, and restaurants and cafes should be nearby.
Schools are also critical. And not just any schools but well-performing ones. This will ensure your kids have easy access to quality education. Proximity to good schools also tends to increase property value. So, check school ratings online before making your investment.
It's important to consider your own interests and needs as well. For instance, if you are religious, having a worship center close by will be very convenient.
Libraries and art centers are also worth considering if you are into that kind of thing.
Luckily, many neighborhoods are marketed with proximity to amenities, so you won't have to do too much research on this. Like these best neighborhoods in Los Angeles show the specific points of interest nearby. But remember, prices rise as the number of amenities increases – take a look at fisherrealestate.com.
Perhaps you are considering to purchase Ocean Isle Beach NC Real Estate? Allow the North Carolina real estate team to help you navigate the purchase of or expertly negotiate the sale of your Ocean Isle Beach residence.
3.   Property Taxes
Property taxes can affect your budget tremendously, so do not ignore them.
The bad news here is that property taxes tend to vary a lot. This can make it really hard to evaluate and understand the patterns.
On the brighter side, data on property taxes are publicly available, so you should be able to find them with ease. Also, real estate agents can help you understand how the taxes rise and fall in a particular area.
This should help you make a wiser decision with your money.
4.   Presence Of Public Transportation
Public transportation is worth considering particularly if it's your primary mode of transportation. Check the local transit website and get the details of how far the bus stop is.
You should also look at how often they make drop-offs and pick-ups.
Finally, check the cost. Does it fit with your monthly budget?
5.   Walkability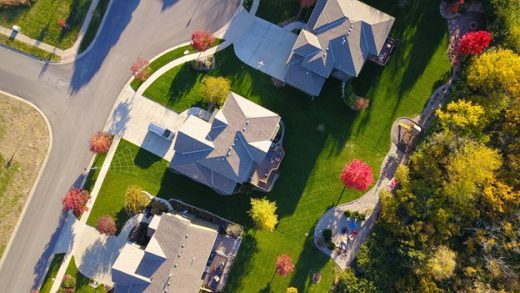 Walkability is a crucial factor for various reasons. For one, it helps determine how safe the area is. Neighborhoods with designated walk paths are much safer than ones where pedestrians and motorists fight for the same space.
Walk paths are also good for you and your pet's health. You should be able to walk your dog without worrying about motorists.
So, take a look around the area; do you see any sidewalks for pedestrians?
While at, speak to a homeowner or two in the location and ask about the neighborhood. How do they like it, and what challenges do they experience?
6.   Future Developments
Don't base your decision on the now alone. Think long-term.
Future development projects can dramatically affect the value of your property. They also impact the quality of life in a given area.
For instance, if there are lots of ongoing residential projects that will increase the population, chances are you'll have to deal with traffic and other issues.
On the other hand, the development of amenities can increase resale value. However, it may also raise property taxes.
So, talk to your real estate agent, then visit the local municipality to see what changes are likely to occur within the area in the coming years. Do these changes align with your long-term goals?
There's no doubt that finding the perfect neighborhood can be very stressful. But you have to go through it because your house is an investment plus you deserve to live in an area you love. So, use the above guide to vet your points of interest before settling on any one neighborhood.
Comments on this Thinking Of Buying A House? How To Find The Right Neighborhood article are welcome.
Buying a Home
Buying Home Posts
Benefits of building over buying your first home
7 Tips Before Buying a Luxury Home
Future of house buying advice from leading experts
Building Articles
Residential Architecture
Two Summer Houses in Andros, northern Greek Cyclades archipelago, Greece
Design: Praxitelis Kondylis Architects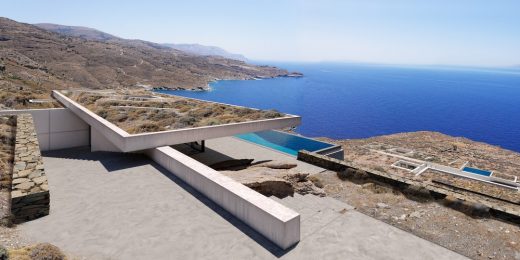 image from architecture studio
Summer Houses in Andros
Comments / photos for the Thinking Of Buying A House? Here's How To Find The Right Neighborhood page welcome