Can you have a net-zero house guide, Sustainable home, Green property architectural concept design
Can You Have a Net-Zero House?
18 April 2022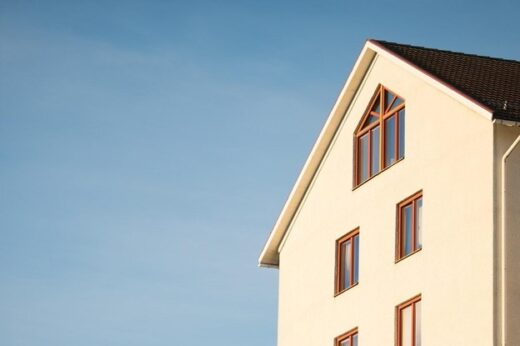 image source : Pixabay via Pexels
The architectural concept of net-zero housing is growing in popularity. More homeowners are interested in shrinking their carbon footprints and minimizing any negative impacts they make on their surrounding environment. They want their homes to reflect their eco-friendly values. Net-zero homes can help with that.
What Is a Net-Zero Home?
A net-zero home is a residential building that's designed to consume as much energy as it makes. The consumed energy and created energy effectively cancel each other out, creating a net-zero energy property.
How Does It Work?
Net-zero homes are structurally designed to be energy-efficient. Architects make sure that their building envelopes are strong and secure, so little energy is needed to regulate indoor temperature. They maximize the interior's access to natural sunlight, which will light up the rooms during the day without the need for electricity. And of course, the design includes the addition of renewable energy tools, like solar panels, to help the homeowners create as much energy as they consume.
Can You Have a Net-Zero House Explained
It is easier to build a net-zero house from scratch than it is to take an already built home (especially an older construction) and renovate it into a net-zero home. This is because architects take factors like building orientation, landscaping and local climate into account when planning a net-zero home. It's not feasible to re-orient your entire house for a renovation.
However, this shouldn't dissuade you if you want to turn your current house into a net-zero home. There are several renovations you can take on to dramatically reduce your property's energy consumption.
Renovations for Less Energy Consumption
Take Advantage of Natural Light
Net-zero design takes advantage of natural energy sources, like sunlight. By increasing your access to natural sunlight, you don't have to use electricity to light up your house during the day.
How can you take advantage of natural sunlight? You can expand your windows, replace your opaque entrance doors with glass doors and install skylights on the highest floors. You can also invest in a sunroom addition — this is a space made entirely out of windows that will coax in the sunshine. Use your sunroom addition as a cozy lounge area, a quiet reading nook or even a gorgeous dining room.
Secure Your Building Envelope
A building envelope is a design term that refers to the primary boundary between your home's interior and exterior. It's what protects your rooms from the outside elements. A secure building envelope can help homeowners use less energy on heating and cooling their rooms.
What can you do to secure your building envelope?
Seal small air leaks in your home. These are often found around window frames, door frames, electrical outlets, lighting fixtures and vents. You can undergo an energy audit to help you find where air leaks are located in your house.
Replace old windows and doors with energy-efficient models.
Add more insulation to your walls. Do not ignore areas like attics and basements.
Canadian homeowners can get financial help for their energy-efficient retrofits through The Canada Greener Homes Grant. Applicants can potentially access up to $5000 in grant money.
Use Renewables
Net-zero homes often install solar panels on the roof so that they can convert sunlight into energy. If that is too big of a step, you can start small by getting solar-powered lights for your outdoor spaces.
Doing these renovations could help you bring your home's net energy down to zero. At the very least, it will be the closest to zero that it's ever been.
Comments on this Can you have a net-zero house – Green property architecture concept advice article are welcome.
Sustainable Architecture
Sustainability Posts
Take action to save our planet
Sustainability in Architectural Research
Risk Considerations for Architects to Achieve Net Zero by 2050
Buying Property
Buying Property Posts
5 step guide on how to find perfect new home
What are main reasons to invest in income property
Benefits of buying a new build
Building Articles
Contemporary Property Articles – architectural selection below:
Comments / photos for the Can you have a net-zero house? page welcome