Pro managerial help preserves a landlord's property guide, Buying investment properties, Home protection
Pro Managerial Help Preserves a Landlord's Property
18 April 2022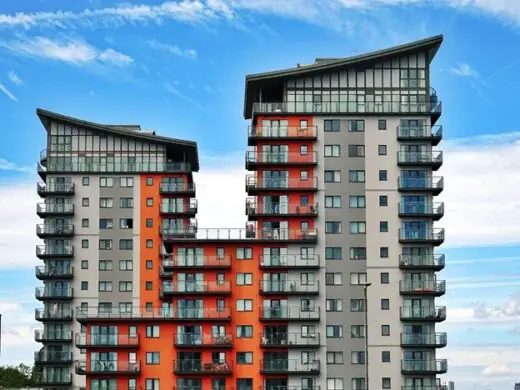 image source : SevenStorm JUHASZIMRUS via Pexels
Landlords buy investment properties to make passive monthly income, so protecting their homes is the same as protecting this investment. Unlike the stock market, which involves buying abstract quantities of a company, landlords have a very physical, tangible investment that needs physical protection.
Not everybody who owns an investment property knows about home repair. Hiring a property management company like Property Management Toronto is an excellent way to get seamless support from experienced professionals.
Let's check out the different ways that professional property managers protect a landlord's investment.
Great Tenants, Quickly
One proactive way to ensure your property remains in great condition is to find a great tenant who is mature and respects their home. Some wear-and-tear is inevitable over the years, but long-term repair costs are lower with the right tenant.
The best professional management companies have a four-step process to vet prospective tenants involving employment letters, credit histories, reference checks, and tenant applications. The company will do the heavy lifting and use its experience to spot red flags sooner.
Then, the landlord can choose the most suitable tenant from the pile without having to provide a reason for denying the other applications.
Marketing
Professional management companies know how to make your investment property look its best, and they have the connections to ensure it's seen by the most people possible. From sending a professional photographer to take listing photos to plugging your home in magazines like Toronto Life, the boost you get in marketing is likely to land you an excellent tenant.
You don't want your investment property to be used for undergrad parties. When your property is marketing properly, you'll have a great tenant living there who won't cause excessive damage to your home.
24/7 Support
Being potentially on-call at any given moment is one of the biggest burdens a landlord faces. Tenants might experience an issue requiring handling during the evenings, weekends, and holidays.
Most landlords don't have the home-repair skills necessary to attend to it themselves. Even when they do, nobody enjoys being at the back and call of one or more tenants.
Professional property managers have a long list of contacts with vetted handymen suitable for any job. When the tenant reports that something needs to be repaired, the best companies will connect with the landlord and present them with three repair options.
Landlords can choose the one that meets their standard and budget. They consent before any work is done, while the protocol in place ensures repairs are prompt and proper. Landlords will never have to do a repair job themselves, Google frantically for an honest and qualified contractor, or hope that things at their property never break when they have hired a professional management company.
Owning an investment property doesn't have to be a second job, nor do you have to fear that you'll sacrifice your free time to do repairs or be anxious about your property's physical condition. Hire a professional property manager, and your home will remain in great shape.
Comments on this guide to Pro managerial help preserves a landlord's property article are welcome.
Buying Property
Buying Property Posts
5 step guide on how to find perfect new home
What are main reasons to invest in income property
Benefits of buying a new build
Building Articles
Contemporary Property Articles – architectural selection below:
Comments / photos for the Pro managerial help preserves a landlord's property advice page welcome