Risk considerations for architects to be net zero by 2050, Eco construction design tips, Green property advice
Risk Considerations for Architects to Achieve Net Zero by 2050
22 Nov 2021
Aaron Thatcher: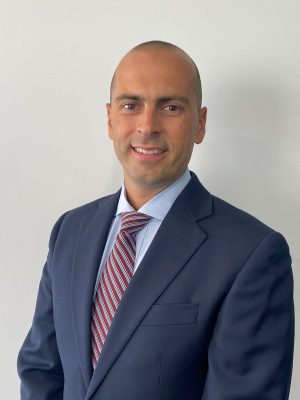 Author: Aaron Thatcher, Associate Director – Crisis and Security Consulting, Control Risks
COP 26 dedicated a full day to discussing the impacts of the built environment on climate change – a welcome and important development, as the built environment accounts for 40% of global emissions. Achieving net zero CO2 emissions by 2050 will require significant planning and design responses for new urban projects and retrofits of existing building stock. This cannot be achieved without well-informed architects.
Throughout millennia and across different civilisations and cultures, it is the architect who envisions and realises new physical environments in the form of buildings and cities to serve human purposes. As of 2018, approximately 55% of the world's population is urbanised and this figure continues to increase: the UN projects that by 2050, 68% of a global population of 10 billion will live in cities.
It is estimated there are 255 billion m² of buildings globally, which grows by 5.5 billion m² each year[i]. This urban growth consumes more resources and has much greater impact on global climate change than at any other time in history. For example, construction of new buildings accounts for over 50 per cent of the global demand for steel[ii]. Construction, expansion, and maintenance of urban environments requires high energy consumption and exploitation of both human and natural resources across the full spectrum of extraction, production, and construction. Socio-economic, political, and security risks stemming from resource competition will become more punctuated, with governments taking action to protect what they view as vital national interests and resources.
As architects, and the lead creators of built environments, your creative process has consequences for human existence at the local and global levels. However, if architects are not aware of multi-dimensional risks stemming from the built form and do not use architectural techniques to mitigate these risks, then how can we expect any positive change?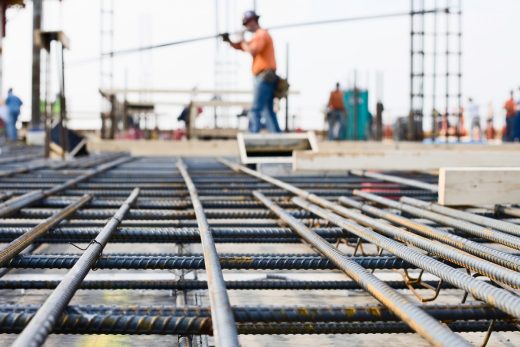 From a security perspective we have seen how a building's position, orientation, design, and construction can create an environment that manages conflict between different users and provides inherently better protection against safety and security risks. Unfortunately, security is rarely a core consideration, and technical security measures are often applied with as much effectiveness in reducing risk as a band-aid over a severed artery. The same issues apply to environmental and social responsibility risks; however, while security risks are tolerated and accepted to a significant extent by humanity, the risks and consequences of climate change cannot be tolerated, as the impacts are too severe. We cannot transfer environmental or social responsibility risks as they affect the Earth, and we have no other planet to go to. We cannot remove buildings, cities, or all human activity as sources of climate-related risks, therefore our only option is to treat these risks. Thus architects are crucial to humanity's success in slowing climate change by reaching net zero by 2050.
As architects it is important for you to be cognisant of the implications of your planning and design decisions, and to seek advice where necessary. Some key areas include the following:
Materials impact climate change through direct and indirect energy consumption associated with extraction, production, and construction. Consider reducing the net contribution to climate change throughout the supply chain. Architects should also consider the quality and longevity of the materials used to reduce the financial and environmental costs of replacements and retrofits.
Material choice impacts direct resource consumption. Sustainably-sourced or recycled materials not only reduce carbon emissions associated with extraction, production, and integration, but also reduce global competition for resources and potential political economic flashpoints.
Materials that are free from modern slavery and social injustices reduce potential socio-economic, political stability, and security risks. Assurance of socially responsible materials throughout the supply chain and during construction reduces compliance risks and reputational risks.
=
About the Author: Mr. Thatcher is an Associate Director at Control Risks focusing on built environment security risk management consulting. He is a Chartered Security Professional (CSyP), holds a B.A. with double majors in Int'l Studies/Political Science and Modern Languages and Cultures (Arabic) from the Virginia Military Institute, and a Masters in Public Policy and Administration (MPPA) from Northwestern University. He is a Member of the Security Institute (MSyI) and part of the Built Environment Security and Counter Terrorism special interest groups. He also holds professional certificates in Terrorism Studies from the University of St. Andrews and Enterprise Risk Management from the UK's Institute of Risk Management (IRM).
[i] Smith, M., Apperley, J., Couling, A., Dillon, M., Forth, A., MacDonald, P. (2021). Built for the environment: addressing the climate and biodiversity emergency with a fair and sustainable built environment. RIBA. https://www.architecture.com/knowledge-and-resources/resources-landing-page/built-for-the-environment-report
[ii] PBC Today (November 8, 2021). COP26 construction: a rundown of week one. https://www.pbctoday.co.uk/news/energy-news/cop26-week-one-rundown/101499/
Prince, S., C.deBaca, L, Thatcher, C. eds. (2020). Design for freedom. Grace Farms Foundation, New Canaan, CT. https://www.designforfreedom.org/
Comments on this help guide to risk considerations for architects to be net zero by 2050 article are welcome.
Building Articles
Residential Architecture
Over Pool House, Hawthorn, Victoria, Australia
Design: Jane Riddell Architects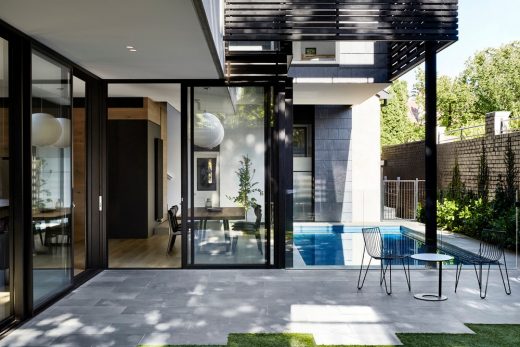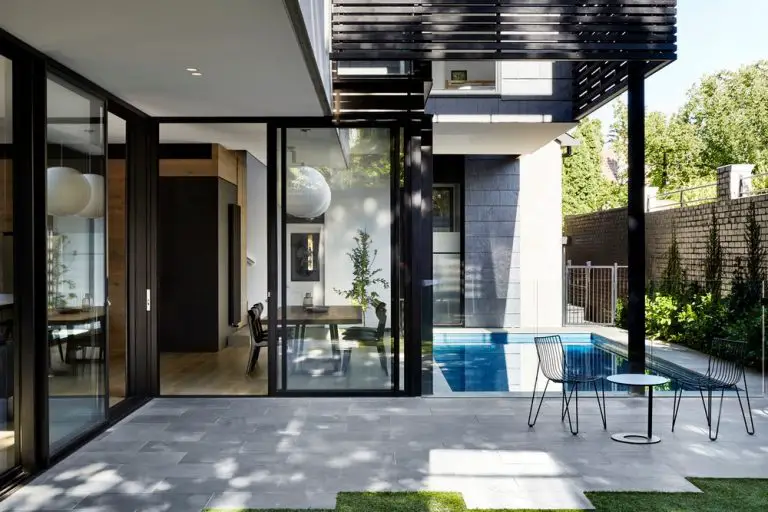 photograph : Tess Kelly
Over Pool House in Hawthorn
Net Zero Carbon Buildings
Net Zero Carbon Architecture – recent selection of articles on e-architect:
Net Zero Carbon Buildings Standard
Difference between carbon neutrality and net zero
Companies should embrace becoming cloud net zero
Comments / photos for the Risk considerations for architects to be net zero by 2050 guide – sustainable built environment page welcome