Buying new window treatments for your home tips, Building facade openings guide
3 Things You Need to Know Before Buying New Window Treatments for Your Home
13 May 2022
Introduction
Buying new window treatments for your home can be a challenging undertaking, especially if you are unfamiliar with the process of making the best decisions. Thankfully, there is a wealth of professional knowledge provided online that can help walk newbies and even veteran homeowners through the selection process. So, let's get started by talking about the different types of window treatments that's available on the market today, and other related information that can assist you with making the best choices possible.
How to Define "window treatments"
First of all, before you can address this topic properly, it is important that people know answers to questions like, what are window treatments? According to the online webster dictionary, window treatment is defined as a decorative covering for windows or a part of a window. And, the references to such coverings include the following: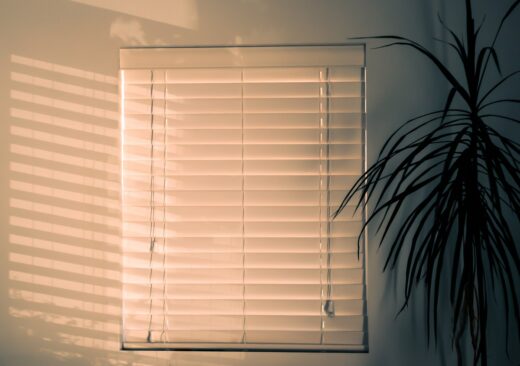 Curtains
Shades
Valances
Drapes
These decorative treatments are available in a wide variety of forms. Therefore, a homeowner may choose to use a specific type of fabric or kinds of decorative materials as a window treatment in any room of their home.
What are the Different Types of Window Treatments
Now that everyone is familiar with what a window treatment is, it is also important to cover topics like what types of window treatments are available to homeowners. By addressing the different types of window treatments, everyone is free to choose the type or types that is best for specific rooms inside of their home. Here's a list of window treatments that you can make your selections from today.
Custom Curtains and Drapes
Blackout Curtains
Soundproof Curtains
Room Darkening Curtains
Dust Proof Curtains
Velvet Curtains
Outdoor Curtains
Curtain Rod
And more…
Each of these window treatments can be used for specific purposes and reasons. For instance, if you are looking to decrease the light from the sunlight that beams into your bedroom, you may want to purchase room darkening curtains in a color that matches the decor in your room.
As you can see, there are a wide variety of different types of window treatments on the market today. Therefore, people can pick and choose which types of windows will fit into their decor and the purpose for selecting a specific type. Typically, whenever a homeowner is using a window treatment in any room in their home, it is important that they keep several different factors in mind. Specifically, because the types of window treatment used in a room may be meant to serve more than one purpose, including the following.
Embellishments to dress up a room that is plain or dull
Block the sunlight from shining too bright during the day hours
Increase Privacy so that no one can see through the curtains
Whatever the case, each of these factors should be considered before making a final selection. For instance, if you want complete privacy without the possibility of someone looking into a kids bedroom, you do not want to buy a pair of sheer curtains to decorate the room. Instead, to decorate a kids room with the best privacy options, you may want to invest in a good quality pair of blinds or shades.
What Style of Curtain Rods Works Best
Once you have decided which types of curtains fit into your home best, you may want to think about the different style of rods that you can make your choice from. The style of rod can also make a huge difference in any room especially since some themes may be based on the Victorian age, modern day or classic stylings. And with this being the case, here are some adjustable style options that may want to think about.
Antique Style Curtain Rods
Antique Brass Curtain Rods with Reeded Balls
Curtain Rod with Reeded Ball Finials
No Drill Tension Curtain Rod
Brass Curtain Rods with Ivy Finials
Each of these styles can help to set the stage for the look that you are going for. For instance, if you want a dainty antique look in your bedroom, you may want to choose the adjustable brass curtain rod with Ivy Finials to match your velvet curtains.
Buying new window treatments for your home Summary
Decorating a home with window treatments may not be as difficult as some people may think. However, it is important that homeowners are familiar with the type of window treatments that they can make their selection from.
Because there are several different factors involved in making the best selections possible, everyone needs to know the benefits and purposes of each type. From installing blackout curtains in a bedroom to block out the sunlight to installing blinds in a kid's room for privacy and safety, choosing the right types of window treatments is essential to making the best choice.
Comments on this guide to buying new window treatments for your home article are welcome.
Windows
Windows Posts
7 reasons why you should replace your old glass windows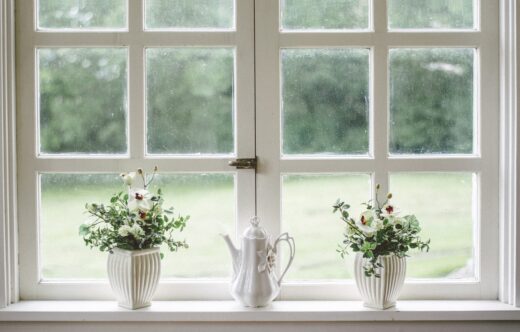 Where should you check out sash windows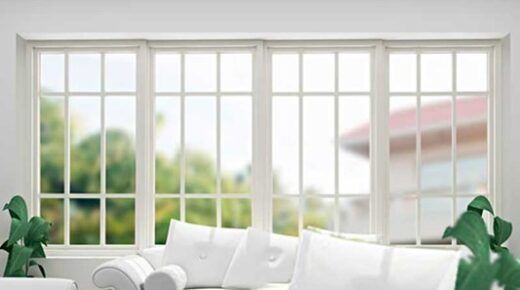 Top Window Styles Architects Love
How to choose best casement windows for your house
Wisdom of Choosing Aluminium Windows
Building
Residential Architecture Articles
Comments / photos for the 3 Things You Need to Know Before Buying New Window Treatments for Your Home advice page welcome