The Wisdom of Choosing Aluminium Windows Advice, Building Glazing Tips, Facade Guide
The Wisdom of Choosing Aluminium Windows
15 Sep 2020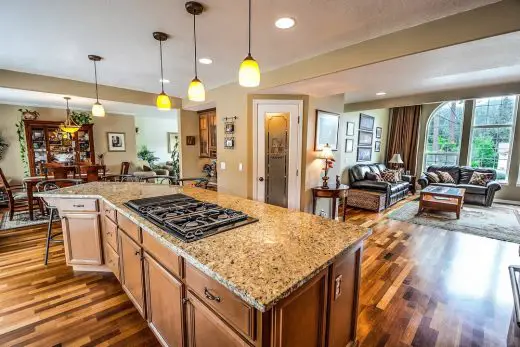 Aluminium Windows Guide
Aluminium has become the go-to alternative for frames these days and there are many explanations why we use aluminium window frames instead of timber or uPVC in constructing eco-friendly large-scale projects.
A 'magical metal' has been called aluminium. Mainly existing as bauxite ore, this is the third common element in the earth's crust and also the planet's most abundant resource.
Yet what makes it good for walls, doors, and curtain walling applications?
Ok, it is the chemical, physical and mechanical properties of modern aluminium alloys that account for the dramatic rise of over 5% annually in its global use.
Here are the reasons why the aluminium window market continues to grow in the glazing world, now dominating the commercial market and giving PVC-U a run for its residential sector money:
Wisdom of Choosing Aluminium Window Systems
Low weight – Aluminium is very thin metal with a common weight of only 2. 7 g/cm3, around one-third of steel or copper weight.
It's probably one of the lightest metals available commercially. This makes it suitable for window and door frames but when it comes to curtain walling, it is especially necessary to use a lightweight frame.
Corrosion-resistant – if you are looking for a low-maintenance window, then your answer is aluminium. That's because a protective layer of aluminium oxide immediately forms on the surface when aluminium comes into contact with air.
This coating is highly resistant to corrosion from all that the environment, like acid rain, will throw at it, and cannot be harmed by cleaning materials.
Aluminium windows will not break, swell, fall or warp as the years roll by (regardless of weather changes) – much unlike timber or PVC-U windows. Even better, consider anodizing or painting the surface with powder coating for added protection from corrosion.
Won't split – aluminium is malleable as well as ductile, so it can be twisted or forced into a form or pulled into a thin wire without compromising its durability and without fracturing or cracking. In other words, it is not brittle to its pliableness.
Aluminium is, in general, the second most malleable metal, and the sixth most ductile.
For anybody who needs a curved curtain wall or mirror, that is great news as the aluminium frame profiles can be conveniently bent or pushed into the appropriate form without the danger of damaging them.
Pretty strong – Window and door makers use aluminium alloys in the production of window door frames and curtain wall frames, as pure aluminium has no high tensile strength on its own. Once alloyed with other elements such as manganese, magnesium, copper, and silicon, however, its strength increases greatly.
Advantages of Aluminium Windows
Aluminium windows are being used both for industrial and residential developments and the advantages for us to see are obvious.
In the last few years, aluminium windows have gone on leaps and bounds in terms of construction and energy usage, and like their vPCU counterparts, they are now on more of a level playing field.
Aluminium not only exceeds vPCU's performance but also provides structural versatility that means that large or oddly shaped windows are within easy reach of homeowners seeking to use glazing to construct spectacular features in their homes. One of the main benefits of aluminium windows is the very narrow sightlines you can achieve with this solid and durable stuff.
It is especially important if you perhaps moved to a new home with an amazing view that you want to make the most of with your designs. Aluminium is Long-lasting and has a very long life without the ability for harsh conditions or lack of upkeep to get broken.
No matter what the weather throws at it, quality fittings like Window Factory aluminium windows will survive any atmospheric conditions with no signs of rot or rust. The windows will continue to look appealing for years to come.
Windows aluminium is solid aluminium as a substitute for window frames is suitable. This is a metal of low density, and you can create very slim window frames that are solid and durable.
Strong window frames come with the superior strength of aluminium and can handle all weather conditions and even when you have frosts or bright sunshine, it will neither expand nor contract, as aluminium is flexible.
You can bend aluminium to meet your needs, which means fewer rivets and joints which can break around the frame. Ensures a more elegant feel, too.
How to Make Old Aluminium Windows Slide Freely
Fill the glass regularly. Aluminium windows are lightweight alternatives to heavy glass types, like the storm windows.
Aluminium windows, however, can develop problems over time, as with all windows. When the windows aren't properly cleaned, sliding the panes can become more difficult.
When you have aluminium windows that experience resistance when turning the panes, you should take measures to make them move freer once again.
Step 1: Wash the glass, and sweep. Begin by removing any dirt or debris in the door, in the frame and in any channels or tracks. Depending on the amount of soil and debris present you may use a scrub, cleanser, or a wet rag.
You may also use a rag or brush in a bath of mud, with a small volume of detergent removed.
Phase 2: Clean the lubricant with. You can use a variety of lubricants for aluminium windows but a silicone-based lubricant that does not corrode the metal is a good choice.
In the window lines, spray the lubricant and move the panels back and forth to distribute the lubricant over the pieces that you cannot spray.
Do this many times before the glass completely falls.
Stage 3: The structure Wax. When the windows are washed, you can use the metal frame and the channels with automotive wax. The wax does not harm the metal, which will protect it from corrosion.
Comments on this The Wisdom of Choosing Aluminium Windows advice article are welcome.
Aluminium in Buildings
Use of Aluminium in Architecture
Fire-Safe Aluminium Rainscreen Cladding
Cladding:
Natural slate rainscreen cladding system
Building Articles
Harbour Kiosk, Avenue of Stars, Hong Kong
Design: LAAB Architects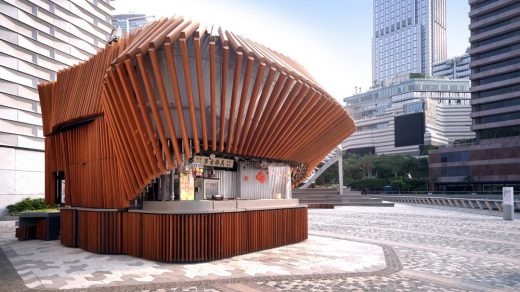 photo : LAAB Architects
Harbour Kiosk by Entrance to the Avenue of Stars HK
Comments / photos for the The Wisdom of Choosing Aluminium Windows page welcome