Tips for enhancing a longer life for your windows and doors, Property exterior guide, Real estate glazing tips
Longer Life For Your Windows And Doors Tips
26 August 2023

Tips For Enhancing A Longer Life For Your Windows And Doors
What procedures should you follow and steer clear of when maintaining windows and doors to avoid needless replacements? In addition to making a good first impression on guests, well-maintained doors and windows also guarantee the safety of your loved ones while you sleep at night.
To increase the longevity of your doors and windows, it is vital to become knowledgeable about efficient cleaning methods. You should first buy them from a company that has experience installing and replacing doors and is dedicated to giving customers high-quality products. Below are crucial suggestions for maintaining your windows and doors and extending their lifespan.
Inspecting The Frame Regularly
You should inspect your door and window frames each season and regularly. Each season's weather can impact your doors and windows internally and externally. These elements are particularly susceptible to seasonal weather fluctuations due to their inherent capacity for expansion and contraction.
The presence of a compromised frame may not be immediately apparent; for instance, your energy expenses may start to increase suddenly.
If you are in such a predicament, comparing your current bill with those from the same season in prior years is advisable. It's a good idea to speak with a knowledgeable door and window specialist to confirm your assumptions if you detect a large change.
The harm may be too slight for the untrained eye to notice, but it will surely impact your wallet. Moisture between the glass panes is a blatant symptom of deterioration for triple and double-paned windows and glass wall systems.
The joints in the frame or chipped caulk are frequently blamed for this dampness. Inconsistent application or using caulk on an unclean surface might cause it to chip. It might also be because the sealant needed more time to set, clumping and becoming ineffective completely.
Regular Lock Inspection
Locks that work properly, whether on windows or doors Oakville, are essential for boosting a home's security. In addition to offering security from possible intruders, they also do so against bad weather.
Regular lubrication and cleaning are necessary for effective lock maintenance. Surprisingly, only a small fraction of homeowners regularly clean and lubricate their door and window locks, even though this maintenance procedure is essential.
It is necessary to clean the exterior of the locks once a month with a mild cleaner or a moist cloth. It is crucial to avoid using oil-based or abrasive cleaners for maintaining door locks because they may result in damage.
It is best to avoid using too much force while opening or closing doors and windows because doing so could harm the lock mechanism's more delicate but important parts. These parts could deteriorate or break down over time, jeopardizing the lock's overall performance.
Always making duplicates of the keys from the original set rather than using copies of copies is another useful piece of advice for keeping door locks.
Cleaning Regularly
To be attractive and functioning, doors and windows need to be cleaned regularly, just like other areas of your house. A monthly cleaning schedule will help prevent the accumulation of excessive debris, even though it might not be practical to clean them as frequently as you clean the interior of your home.
You might need to clean your doors and windows more frequently, perhaps twice a month if you live near saltwater bodies like lakes or seas because of the increased exposure to salty air.
As clean surfaces are better able to withstand the effects of harsh elements from both the interior and outdoor surroundings than surfaces covered in filth and grime, regular cleaning helps to preserve the structural integrity of your doors and windows.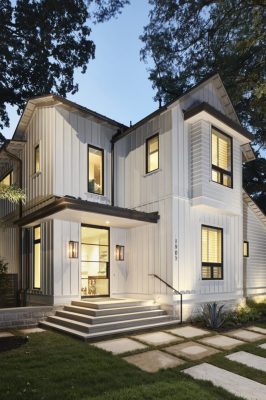 Deal With Issues In Time
Homeowners can become familiar with their doors and windows by routinely servicing them. This familiarity makes it easier to spot problems early and fix them rather than letting them worsen. Hiring a window and door cleaning expert can help prevent problems from occurring in the first place as well as aid in early problem diagnosis.
Prioritizing professional repair when you notice a problem with your window or door is crucial. Additionally, you can request that they look into potential problems and advise you on better ways to maintain your windows and doors.
Comments on this guide to Longer Life For Your Windows And Doors article are welcome.
Windows
Windows Posts
Buying new window treatments for your home
5 creative uses of glass in architecture
7 reasons why you should replace your old glass windows
Architecture Designs
Home Designs
Kite House, near Salisbury, Wiltshire, Southern England
Design: AR Design Studio, Architects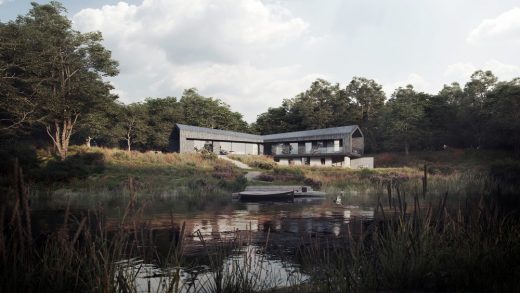 picture courtesy of architects office
House on River Avon
Building Articles
Comments / photos for the Longer Life For Your Windows And Doors advice guide page welcome