5 reasons to renovate your garden space guide, House gardening structure tips, Property outdoors
5 Reasons to Renovate Your Garden Space
13 May 2022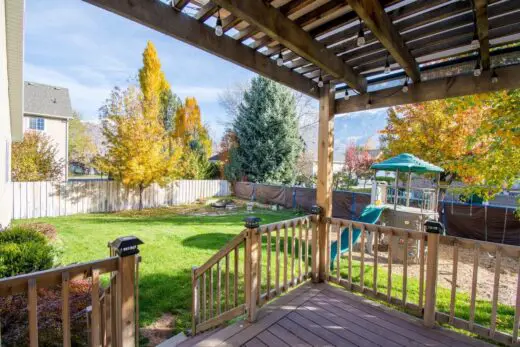 Renovating your garden space can be a financial boost as it is a worthy investment. It also allows you to enjoy summer even more with your friends and family. Consider updating it now, and you will be surprised by the possibilities that your outdoor space can offer. It can be your favourite spot at home or the first place you want to go to for a get-together. Here are other reasons why it's time to remodel your garden.
More entertainment options
An outdoor garden party is a relaxing way to entertain guests. After all, your garden is not just for digging or growing your favourite flowers. It is also the perfect spot for hanging out with your friends and family.
Therefore, renovating it is your best chance to design it in a way that will be more amusing and comfortable for everyone. Think about the type of parties you commonly throw and start from there. Do you fancy elegant dinners or casual backyard gatherings? This will help you with the proper layout and décor.
More time outdoors
Make the most of warm weather by spending more time outdoors. Remodelling your garden is also an excellent way to encourage other family members to spend time outdoors, especially the kids. You'll want to add a simple cabin or shed where they can play or a climbing frame where they can spend their energy. A simple spot where they can chill out will do; just add a patio umbrella or pergola for shade. Click here to view your timber options for a basic shed with an overlap cladding.
Additional living space
Nature has that calming, relaxing effect. Maximise your garden space by updating it, allowing you to spend more time just sitting back, enjoying the view and recharging. It can come complete with chairs, tables or dining options.
Increased home value
A home with greens and a well-maintained garden can increase a property's value by 3 to 5 per cent. Keep in mind that a garden may appeal only to a particular type of buyer, for there will be those who would think of it as hard to maintain. Not everyone wants to grow koi ponds or vegetable gardens. It's advisable to stick with low-maintenance plants, bright perennials, or annuals that do not require complicated pruning or excessive watering.
Improved health
Studies show that nature is beneficial to one's physical and mental health. The fresh air, calming effect, and beneficial sunlight are enough reasons to spend more time outdoors. So read your favourite book or do your morning exercise in your newly remodelled garden for your dose of vitamin D.
5 reasons to renovate your garden space conclusion
If your budget permits, and you know your garden space needs a bit of upgrading, invest in your outdoor space now. Make it more functional, kid or guest-friendly, and remember that gardening is not just therapeutic but also productive. In addition, it can be a financial boost because an attractive outdoor space can increase your property's value and provide an excellent return on investment.
Comments on this guide to 5 reasons to renovate your garden space article are welcome.
Gardens Articles
Gardens Posts
How to choose the right greenhouse for your garden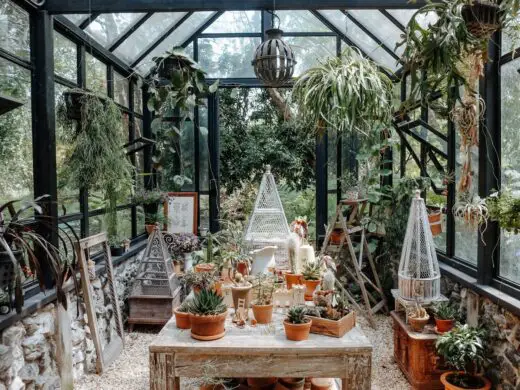 5 Reasons To Consider A Greenhouse in Your Garden
5 benefits of owning a garden room
Garden Rooms: Property Expert Guide
Home Articles
Residential Architecture
Comments / photos for the 5 reasons to renovate your garden space advice page welcome