Brutalism Architecture, Building Photos, Structures, Modern Design, Property, Image
Brutalist Buildings
Best Brutalist Buildings across the globe: 20th Century architectural movement
4 Dec 2017
Brutalist Buildings News
Brutalist Architecture
Many Brutalist buildings have received criticism for their rugged and unappealing appearance.
We highlight this architectural movement, illustrated via a selection of the best examples across the globe.
These structures serves as great alternative tourist attractions for the more design-curious travellers.
Canada
Habitat 67 – Montreal, Quebec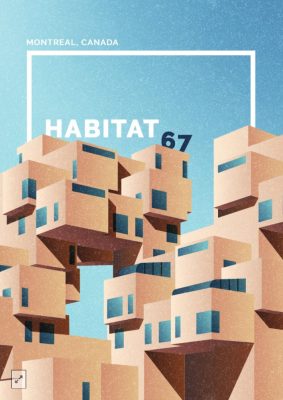 • Habitat 67 is known today as a key tourist attraction in Canada and also an icon of Canadian architecture.
• Designed by Israeli architect, Moshe Safdie, Habitat 67 is a community and housing complex in Quebec, Canada.
• The intricate complex was designed to combine the perks of suburban homes and the economic structure of urban apartment buildings.
• Safdie wanted to illustrate how this new lifestyle allowed for people to live comfortably in crowded cities.
• The Brutalist building consists of 354 identical concrete units that reach up to 12 stories in height, which create 146 residences.
France
Unité d'habitation – Marseille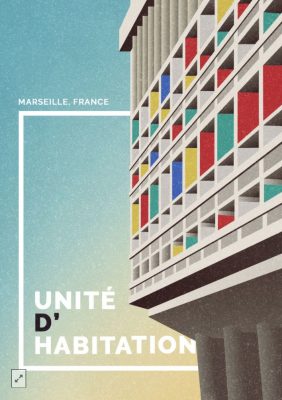 • Located in the south of Marseille, The Unité d'habitation (Housing Unit) was designed by one of the pioneers of Brutalism, Le Corbusier.
• Built between 1947 and 1952, this housing unit consists of 337 apartments all placed on stilts.
• The building also consists of leisure, medical and school facilities, along with a hotel of 21 rooms.
• Unité d'habitation was Le Corbusier's way of experimenting with a new style of housing, making this building an iconic symbol of Brutalist architecture.
England
Balfron Tower – London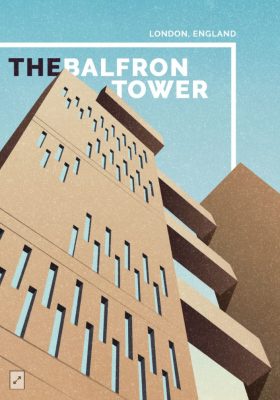 • The Balfron Tower was designed by architect Ernő Goldfinger for the London County Council in 1963.
• It was constructed between 1965 and 1967.
• The 26-storey residential tower was once under threat of demolition but in 1996 it was saved and listed as a Grade II building.
• The Balfron Tower was featured in Oasis' music video, "Morning Glory", and Danny Boyle's horror film, "28 Days Later".
Barbican Complex – London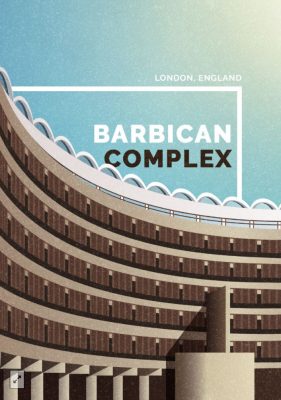 • The Barbican Complex in London is a largely residential estate, widely regarded as the pinnacle of Brutalist architecture.
• It houses more than 4,000 residents and is also home to the Guildhall School of Music & Drama and the London Symphony Orchestra.
• The complex is located in the heart of London, making it a perfect hub for world-class arts, learning and residencies.
• Bombed in World War II, the site was re-designed by three award-winning architects at the British firm Chamberlin, Powell and Bon.
Netherlands
De Rotterdam – Rotterdam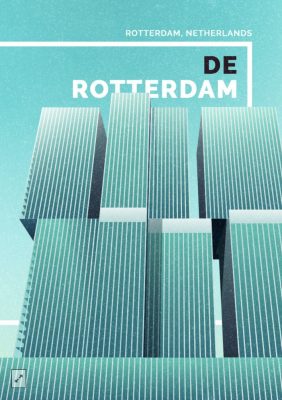 • Designed by Rem Koolhaas in 1998, De Rotterdam is known as a "vertical city" and functions as both a residential building and office space.
• The complex was officially completed at the end of 2013 and it's the largest building in the Netherlands.
• The building's three interconnected towers are all 150m high and share a six-story plinth.
• Koolhaas was inspired to create an apparently conjoined tower that separated and merged depending on your viewpoint.
Ukraine
Kurpaty Health Resort – Yalta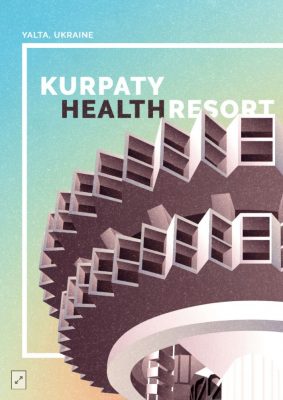 • Named today as The Kurpaty Health Resort, this building is more commonly known as the Druzhba Sanatorium or Druzhba Holiday Centre.
• It was built in 1984 by Igor Vasilevsky and is found in the city of Yalta, Crimea.
• The Soviets took pride in their philosophy of rest and leisure and saw it as an integral part of socialism. Kurpaty was a symbol of the decree.
• Despite waning popularity, the resort is still functional today with much of its Soviet interior remaining part of its design.
Italy
Torre Velasca – Milan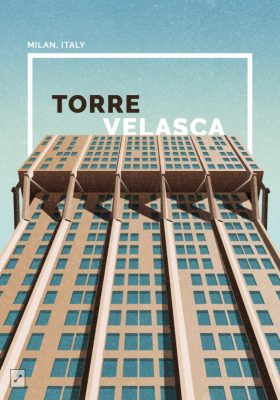 • Constructed between 1956 and 1958, Torre Velasca (Velasca Tower) is a skyscraper in Milan, Italy.
• The Velasca Tower is a popular tourist attraction combining fine 19th-century Italian architecture with Brutalist characteristics.
• The tower is situated near other classic tourist buildings such as the Cathedral (Duomo) and the Castello Sforzesco (Sforza Castle).
• Concrete was the material of choice for the Velasca Tower as the price of steel in Italy was incredibly high at the time.
• The slanted beams function as supports and helped coin the nickname "skyscraper with suspenders."
Spain
Torres Blancas – Madrid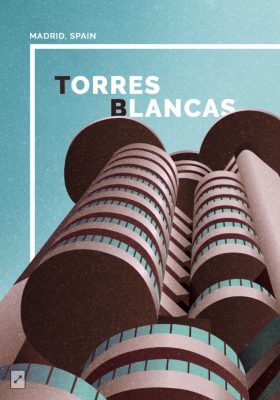 • Torres Blancas was designed by architect Francisco Javier Sáenz de Oiza in 1964 and construction was finalised in 1968.
• Despite the plurality in name, Torres Blancas only consists of a single tower 71 metres high.
• The building's façade was intended to be white concrete, (hence the name 'White Towers') but the material proved to be too expensive.
• Torres Blancas has 23 floors and both residential and office space. There are rooftop gardens on the top two floors.
Tunisia
Le Grand Hotel Du Lac – Tunis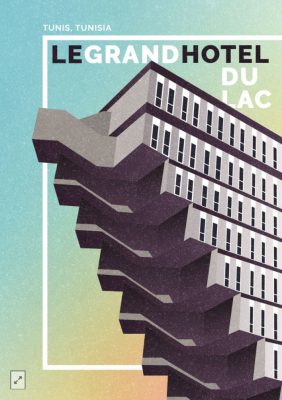 • Hotel du Lac was designed by Italian architect Raffaele Contigiani in 1973.
• The hotel became a postcard landmark for Tunisia and highlighted how the Arab country was in touch with the modern, Brutalist ventures.
• There have been numerous claims that Hotel du Lac inspired George Lucas's "Sandcrawler" fortress in Stars Wars: Episode IV – A New Hope.
Brutalist Architecture in London – New Photographs


photos © Andy Spain Photographer
Brutalist Architecture in London
World's Most Popular Brutalist Buildings
The Case for Brutalist Architecture
Location: London, England, UK
20th Century Architecture
London Architecture Designs
London Architecture Links – chronological list
London Architecture Walking Tours
London Architecture Photographs : Pictures by Nick Weall across the capital



photo © Nick Weall
London Architecture Images : Photos by Adrian Welch across the capital
London Architecture Photos : Photoset by webbaviation across the capital
Comments / photos for the Brutalist Buildings – major 20th Century architecture movement page welcome