Benefits of commercial lawn management, Online property garden advice, Planting landscape tips
Benefits of Commercial Lawn Management
16 Feb 2023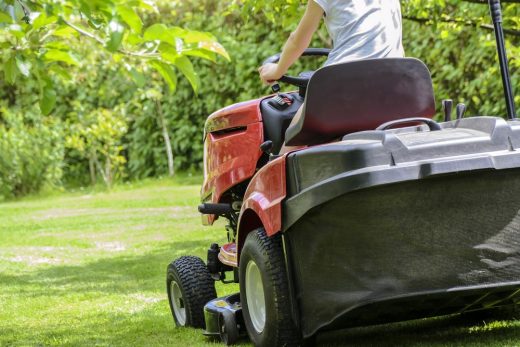 Dedicating to continuous lawn care throughout the year results in increased curb appeal, greater property values, lower liability, and better customer experiences.
According to studies, employees, renters, and customers perceive a well-maintained property to be more professional. Commercial lawn management assists in keeping a company property's landscape healthy, appealing, safe, and clean for local community members such as potential consumers and business workers.
Commercial lawn care services can range from simple mowing to landscape mulching and leaf removal. Hardscapes, shrubs, tree planting, and flower installation are examples of more extensive work.
With full-service commercial lawn maintenance, you can easily keep your grounds looking fantastic, safe, and running smoothly throughout the year.
What Are the Benefits of Commercial Landscape Maintenance Services?
As you are aware, you may tailor a plan to match the specific requirements of your home. Many firms like Earth Development company will manage your grounds via mowing and pest control.  Landscape additions, such as planting flowers or trees, may be included in some contracts. You may even delegate the seasonal flower color rotation to the gardening service.
Weed control, mulch, and fertilizer are typical maintenance options. Consider a turf maintenance program for your property if you have a significant area of grass. Plus, landscaping continues in the winter. Many businesses provide snow removal and Christmas décor installation.
What Are The Benefits of Commercial Lawn Management?
If you operate a business, chances are you take pleasure in your commercial lawn. It not only adds curb appeal to your company and makes it appear more desirable from the outside, but it also increases the value of your property. While some people feel that taking care of a commercial lawn is simple, keeping a healthy one may be time-consuming.
When the difference in landscaping is residential versus commercial, the property size comes into play. Commercial properties, which are often larger and more complicated, require extensive care to appear nice all year and remain competitive.
Visitors to commercial premises must be attracted and made to feel welcome. Property managers must also attract and retain renters to maintain high income and consistent profitability. Maintenance is essential for anybody in charge of a business property's landscaping.
Beneficial to the Environment
While some people believe that having a perfect lawn necessitates using several chemicals and pesticides, this is not the case. Most professional lawn care firms will utilize products designed to keep your grass healthy while not damaging the animals or plants near you.
Property Value Increases
You are always looking for methods to increase the value of your property. Otherwise, you need to obtain a good return on investment for the firm you founded, which defeats the point entirely.
If you ever decide to relocate, standing out from the crowd with outstanding landscaping will increase your chances of selling your house.
Appearance Aesthetics
The most obvious and essential advantage of business landscaping is that your property will look nicer. This serves as the center for many additional advantages, such as attracting more consumers and visitors.
A better-looking property will be more pleasant for individuals who use it and reflect your business favorably. Maintain morale by improving the appearance of your terrain.
It's A Fantastic Investment
While you may not consider lawn maintenance an investment, it is. After all, your property's most valuable asset is its crowning splendor, which sets it apart from the competition.
Enhance Safety And Security
Your property is safer and more secure with lighting, seclusion from trees, and other landscape elements. This sense of security will help both your personnel and your consumers.
This improved sense of safety and security results in workers who look forward to going to work and customers who can't wait to do business with you again. This translates into more money for you and more productive staff.
Low Maintenance and Longevity
One of the most underappreciated advantages of hiring a business landscaper is the potential to collaborate with them on various landscaping objectives.
So be it if you want your landscape to be more eco-friendly and sustainable by including more native plant materials and attracting animals. Similarly, you may create a landscape that requires less upkeep and daily activity.
You'll Feel More At Ease
Another issue people confront while performing their lawn care is the worry and frustration that comes with it. After all, no one wants to be locked in their yard for hours working on problems or attempting to handle everything independently.
While spending one weekend each month on lawn maintenance may appear to be a hassle, lawn dethatching companies near me will save you time. This is because the lawn core aerator service you engage in caring for your lawn will be able to complete the task in a fraction of the time it would take you if you did it yourself.
Attract Business Opportunities
This was said previously, but it bears repeating. Potential consumers are more likely and thrilled to enter your organization to begin a working connection if you provide high-quality commercial lawn care.
This improves the look and feels of your establishment.
A Professional Lawn Care Service Offers a Wide Range of Services
One of the most significant advantages of hiring professionals for commercial lawn maintenance is that they are experts in their area. This means you can be confident that they know everything from fertilizer to mowing to insect control.
Whatever your wants or requirements are, these specialists will take care of them, so if you want more options for your commercial lawn maintenance, you won't regret investing in commercial lawn management.
A lot of research demonstrates that exposing your staff to natural elements increases their productivity. Assume you add relaxing elements outdoors, such as extra foliage or a patio. Your employees will recognize that you value a positive, healthy mentality. This only results in a team that wants to work more and accomplish more.
Comments on this Benefits of Commercial Lawn Management article are welcome.
Lawn Landscape Design
Lawn Care Posts
Taking care of a lawn with weeds guide
Tools You Need to Maintain a Beautiful Lawn
How to Properly Take Care of Your Lawn
Landscape Posts
What is Landscape Architecture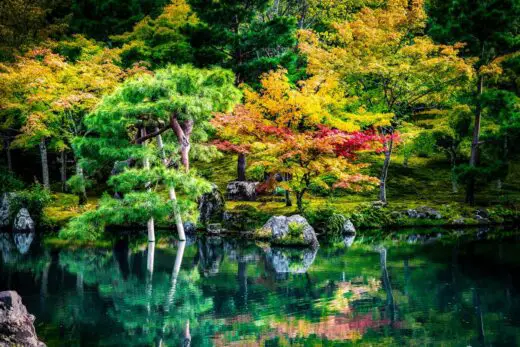 Landscaping and garden design ideas for your outdoors
Top 3 factors for planning new landscape design
Building Articles
Residential Architecture
Comments / photos for the Benefits of Commercial Lawn Management page welcome