Top 3 factors for planning new landscape design guide, Online property garden advice
Top 3 Factors You Should Consider While Planning New Landscape Design
10 Jan 2022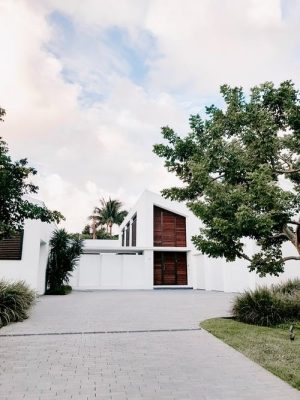 Landscape design is undoubtedly one of the hardest modifications. Not only the process is overwhelming, but also time-consuming and needs a lot of planning to achieve perfection. Before starting a new landscape designing project, there are multiple important factors you should consider, especially one that requires money, time, and elbow grease.
Therefore, choosing the perfect company to design your landscape is extremely important. As the landscape will enhance the beauty and aesthetic pleasure of your backyard, you need to pay close attention while selecting any specific project. Here are the top 3 factors you need to consider while planning a new landscape designing project.
Budget
This is one of the first and most important things you should consider while planning a landscape design project. If you don't set a proper budget, you might end up choosing a project that is out of your league. Make sure you create a list of all the necessary required things. Don't forget to include the plants you want to grow and the features you want to implement for the landscape designing project. You either do it yourself or hire a professional company for your landscaping design and build, determining the budget is highly essential.
While determining the budget, make sure you consider the tools, labor charge, compost, soil, seeds, plants, mulch, and water. Additionally, include special features such as fountains, stones, and pathways into your listing. If you notice over budget, make sure you trim down some of the amenities. This way you can avoid making mistakes during the designing process.
Space
After you're done determining the budget, you need to consider the amount of available space before beginning your landscape project. Most people start designing their backyard only to realize there is not enough space available to support the essential features. Don't make the same mistake as they did. Make sure you know the proper planning of your design before implementing it.
Just like the budget, consider drawing the structure of your yard on paper including accurate measurements. After that, add all the landscaping features you need to implement. You can also go outside and place markers to know the exact location of the features.
Keep in mind that landscape designing will improve the beauty of your garden. As per FSCB, landscape design can improve the value of your home.
Plumbing
This is another important factor you need to consider while planning a new landscape design for your garden. Your backyard is full of hidden and underground pipes. If you cause damages to these pipes while digging the garden, you will make the process much more complicated. Before you start any large landscaping project, make sure you check the plan and blueprints of your property. This is you can determine the location of the major pipelines. This is the best way to avoid causing damages to them.
Just like that, you also need to consider the plumbing so that water can reach properly to the very plant in your garden. You can install a water sprinkler system if you're planting shrubs and flowers. Plants that require less amount of water can be planted far from the primary source of plumbing.
Conclusion
These are the top 3 projects you need to consider while planning a new landscape design. As proper landscape design will make your house look beautiful, make sure you don't make mistakes. If you have any additional questions, comment below to let us know.
Comments on this guide to Top 3 factors for planning new landscape design article are welcome.
Real Estate Articles
Real Estate Posts
Remodelling existing buildings decarbonisation
Crafting a winning RFQ guide, Request for Quotation
Decorating Hacks to Make Your Home Feel Unique
Building Articles
Residential Architecture
Comments / photos for the Top 3 factors for planning new landscape design advice page welcome