Trusted Fire Safety Engineering for Buildings Advice, Real Estate Tips, Property Guide
Fire Safety Engineering for Buildings
3 Jan 2020
Fire Safety Engineering for Buildings Guide
When it comes to designing or renovating a building, all architects have to ensure safety throughout the building. They need to carefully assess any hazards and know what to do if they find any. One aspect they'll have to consider is the fire safety of the building.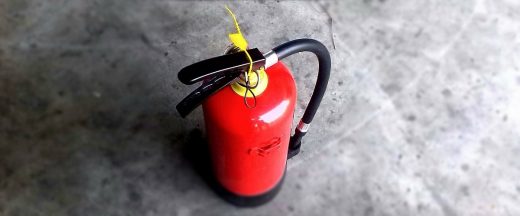 Nobody wants to be trapped in a burning building. Using fire safety measures helps to ensure that everyone can escape safely from the building and that the fire will cause the least destruction possible.
Architects should always use a fire safety engineer consultant when thinking through designs. No matter if you're an aspiring architect or are concerned about the fire safety of your building, here is a brief introduction to fire engineering.
What is fire engineering?
Fire engineering is the process during which science and engineering principles are taken into consideration to help minimize the destructive effects of a fire. It can help prevent a fire from starting or spreading.
Part of fire engineering is also having a plan in place in the event of a fire, such as making sure there are fire alarms, accessible fire exits and of course scheduling regular fire sprinkler system maintenance.
There are multiple aspects of fire engineering. These aspects include the building layout, fire detection systems, smoke management, active fire protection, and passive fire protection.
Fire engineering starts by considering the layout of a building and determining any risks. A professional will look for ways to prevent fires from starting and make sure there are steps in place to control an active fire. If a risk is found, safeguards are put into place.
What goes into fire safety design?
A good fire safety design will consider all aspects of fire safety engineering, as well as predict how people will behave in the event of an emergency. The design should have a plan in place for fire prevention. This includes using fire-resistant construction materials and fire separation walls.
It should also include plans for how to control a fire and fight a fire on the premises. This includes making sure there is a fire alarm system in place, having fire extinguishers in appropriate locations, and having smoke dampers. Smoke dampers can help prevent the spread of smoke.
Finally, the plan should also include a strategy for evacuation. This means looking at the layout of the building and making sure there are emergency exits. For example, even if a building primarily relies on elevators, emergency steps are still necessary.
What should go into evacuation plans?
An evacuation plan is more than having emergency exits. Part of fire safety engineering is predicting how people will react and having steps in place to walk them through evacuation.
People tend to panic in the event of an emergency. If you look around apartment buildings, office buildings, schools, and businesses, you'll notice that most of them have fire safety evacuation route posters on the wall.
These posters outline the path to an emergency exit and provide instructions on what to do in each type of emergency. Many workplaces also require their employees to undergo training that teaches them how to respond in the event of an emergency.
Having an evacuation plan—and making sure people know what the plan is—is an important step in making sure everyone gets out of a building safely.
What are the benefits of a fire risk assessment?
A fire risk assessment, done by a fire safety engineering consultancy agency, is the best way to make sure that a building is safe.
When having an assessment done, a consultant with a background in fire engineering will come in and look at the layout of the building. They'll determine what strategies are in place to prevent a fire and what strategies are in place to keep people safe in the event of a fire.
The consultant will then make recommendations to make sure the building is in compliance with any fire safety regulations. The consultation will also help revise the fire strategy report of the building.
Every business is required to have a fire strategy report. These reports are provided to local authorities so that the authorities are aware of the fire safety features of a building. It will also alert them of the evacuation plan.
Fire Safety Engineering for Buildings – Final thoughts
While the architecture of a building plays an important role in fire safety, it is also necessary to know how people react in the event of an emergency. No matter if the building is still being constructed or if the building is several years long, taking the time to consult with a fire safety engineer can help save lives.
Comments on this guide to Fire Safety Engineering for Buildings advice article are welcome.
Fire Safety
Fire Safety Posts
Annual Fire Safety Statements + Strata Compliance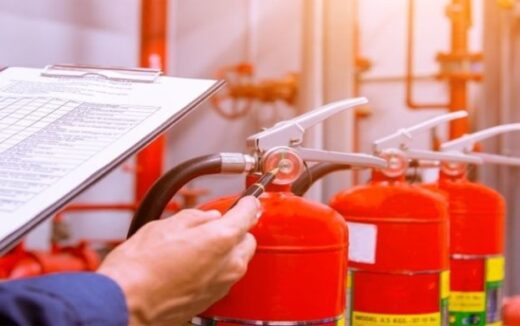 How to make your house fire safe
Fire Damage Restoration and Remediation
Safety Precautions Against Home Fire
Fire-Safe Aluminium Rainscreen Cladding
Building Articles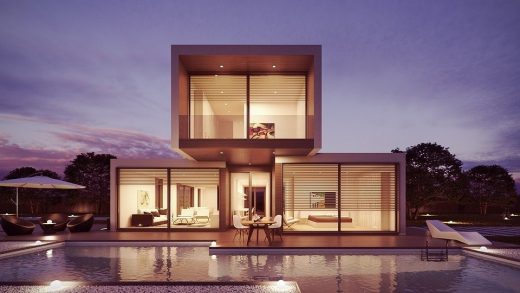 image courtesy of article provider
Comments / photos for the Fire Safety Engineering for Buildings Advice page welcome