Fire-Safe Aluminium Rainscreen Cladding, ASC facade fires, Dangerous buildings solution, Polyethylene core
Fire-Safe Aluminium Rainscreen Cladding Advice
Buildings Safety Advice: Architecture H&S Tips Article
7 Aug 2019
Fire-Safe Aluminium Rainscreen Cladding Guide
Fire-Safe Aluminium Rainscreen Cladding The Solution For "Dangerous" Buildings
Devastating fires in London, Dubai and Melbourne were a harsh awakening for the construction industry. In each event, composite cladding was identified as the accelerant that optimised the scale of the damage.
The tragic events of at Grenfell Tower in which 72 residents lost their lives was a shock that reverberated around the globe. It also underscored the dangers of using polyethylene composite materials as exterior cladding to buildings.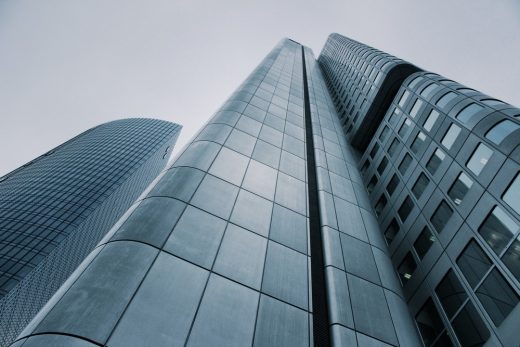 image courtesy of article provider
The most notorious product in the building fires was Aluminium Composite Panel (ACP). This lethal product is a type of decorative cladding consisting of two thin aluminium sheets bonded to a polyethylene core.
Whilst metal is non-combustible, the core between the two aluminium sheets can make this product extremely dangerous. Fire experts say the thermoplastic polymer materials used to make ACP is highly combustible and more flammable than petrol.
Following the Grenfell Tower disaster, the British government has confirmed they will allocate £200m to encourage freeholders to upgrade private tower blocks with fire-safe cladding materials.
However, combustible cladding is an issue that is an international problem for construction and property management companies. Fortunately, fire rated aluminium rainscreen cladding solutions provide architects with a variety of options.
The Architectural Advantages of Aluminium Rainscreen Cladding
Aluminium Composite Panels (ACP) has been used as a cladding material since the 1960s. The material was originally used for signage but was quickly adopted by the construction industry due to several critical advantages.
Aluminium rainscreen cladding is a highly popular building material because it is sustainable, versatile, cost-effective. lightweight, durable and low-maintenance.
Because the metal is so lightweight and durable, aluminium rainscreen removes the weight burden on the core of the building and subsequently reduces costs needed to build the foundations and support columns.
The reflective metal is also aesthetically pleasing and can be shaped into various designs including curves, fitted round corners, balconies and geometric shapes. For architects, aluminium is a lot easier to work with than most other metals.
Aluminium is also unaffected by corrosion so will retain its aesthetic qualities over a longer period of time. Because of its sustainability, Aluminium Composite Materials (ACM) have been earmarked as a building solution to reduce the carbon footprint of buildings.
Because aluminium deflects 95% of the sunlight, architects are increasingly using the metals as rainscreen cladding to improve the cooling efficiency of a building.  ACM cladding improves the energy-efficiency and architectural performance of a building.
Redeveloping ACP
Due to aluminium's numerous qualities, it's easy to see why architects and construction companies want to work with aluminium composite panels. However, due to the combustible nature of ACP, the industry has had to rethink how aluminium rainscreen cladding can be safely incorporated into a building design.
Thermoplastic polymer materials such as polyethylene have been removed and replaced with less flammable alternatives such as zinc, clay-based products and aluminium trihydroxide.
Experts say having aluminium trihydroxide in the HDPE is still flammable but less combustible than polyethylene. The material absorbs heat and releases water vapour which helps dilute the smoke.
Zinc and clay-based elements are highly resistant to fire and will delaminate when exposed to heat. However, if they are made from glue to support the bonding, it will create air gaps that enable fire, albeit at a slow rate.
The best solution is solid aluminium panels made from extruded aluminium and coated with a non-flammable powder. Aluminium is non-combustible and the powder coating will only char when exposed to fire.
Solid aluminium rainscreen cladding prevents flames from rapidly spreading across the surface thus is a safer cladding option for high-rise buildings.
Since these products have been manufactured to retain the qualities of ACP but present a far safer alternative, architects, building contractors and suppliers can use aluminium rainscreen cladding with confidence.
To avoid a repeat of recent fire disasters, new regulations stipulate that all ACP products undergo thorough testing and certification by professional fire and safety consultants.
Several aspects of a building exterior system can contribute to the spread of fire. Architectural designs have to consider how applications such as ACP cladding can minimise the risk of fires spreading.
The high-profile disasters illustrated the effects of how building safety has been neglected in the past. There are still a great number of buildings that present danger. Will it take another disaster before more governments take serious action?
Aluminium in Buildings
Wisdom of Choosing Aluminium Windows
Use of Aluminium in Architecture
Cladding:
Natural slate rainscreen cladding system
Building Articles
Comments / photos for the Fire-Safe Aluminium Rainscreen Cladding The Solution For "Dangerous" Buildings page welcome