8 essential home repairs worth the money tips, Property roofing gutter guards contractor, Building roofers repair, Home maintenance
8 Essential Home Repairs That Are Worth the Money
16 November 2023

image source : pixabay.com
Owning a home is fulfilling but comes with a fair share of responsibilities, one of them being home repairs. This inevitable role is central to your place's functionality and aesthetics. While cutting corners or procrastinating on property maintenance work is easy, active repairs pay off. Through it, you can preserve the home's value and improve your overall quality of life. Here are eight home repairs any homeowner should invest in.
Roof Repairs
A roof goes beyond being the first line of defense against elements, as it helps protect the integrity of your home. Be active in checking signs of deterioration, like leaks, water damage, and structural degradation, and develop a clear schedule to guide the inspection work.
Engaging professionals is significant since you cannot reach some points and need more technical knowledge. They help in the timely detection of roof issues, allowing quick remediation. This protects you from the consequences of a leaky roof, such as mold growth and ceiling rot.
With time, the roofing materials tend to wear out, making it necessary to retouch or overhaul the whole structure. If you notice the shingles have signs of weakness, hire the best experts for the repair work. Target a roofing company with experience in handling shingle roof replacement projects. Check their previous work and see the customer contentment level. You need a team that takes time to evaluate the problem before commencing the job.
Foundation Repairs
Your home's base is responsible for the stability of the entire structure and, when built right, can serve a lifetime. This makes it easy for property owners to ignore the possibility of hitches within the foundation. It leads to costly repairs when the issues prevail for extensive periods.
Some common signs to focus on include settling, shifts, and cracks within the walls or floors. Through the repairs, the team will try to figure out the root cause of the problem. They'll look at soil stability and root overgrowth from nearby trees. Through the relevant, proactive measures, they'll reinforce the walls and advise on the structural adjustments to ensure the property remains safe for ages.
HVAC System Maintenance
HVAC systems are often the unsung heroes in homes. They promote comfort through the seasons by regulating indoor temperatures and aeration. With sound maintenance, it's easy for these systems to perform optimally, eliminating frustration and sky-rocketed utility bills. This is regardless of the model of the equipment you use.
Bring in an HVAC contractor who will thoroughly clean and tune the components. It prevents escalating issues, which can bring more financial issues. It also means healthier indoors through quieter operation and better air quality.
Plumbing Updates
Plumbing malfunctions can wreak havoc on a home in unimaginable ways. The negative impact on your peace is water damage, mold growth, and increased bills. This makes it necessary to replace the old piping and deal with leaks promptly. These efforts ensure more water efficiency and sustainability of your property.
Consider the adjustments that will minimize water consumption more, for instance, low-flow toilets, showerheads, and faucets. This aligns the property with environmentally friendly practices. Keep researching the new plumbing systems and accessories emerging and incorporate them into your home.
Hire professionals for the tasks as they know how to make the connections and installations work. They also guide on the best practices to stick to for better functioning of the fixtures. You'll, for instance, get guidance on the significance of draining all the outdoor pipes during the winter to prevent bursting in the connections.
Electrical System Upgrades
The power circuits and electrical devices need to be in the best shape to be free from electrical accidents. Take proactive steps to ensure the electrical systems do not have any faults that could risk the occurrence of electrical fires and shocks. This necessitates upgrading the outdated connections to ascertain your home's safety.
These upgrades make modernizing your home with advanced appliances and technology easy without worrying about overloads and hazards. Find an electrician who will rewire, replace the outlets, and fix new circuit breakers flawlessly. Invest in renewable energy through solar panels and ensure the installation is done right. It makes your home greener and less dependent on the national grid for power needs.
Exterior Painting
The exterior of your home must be appealing, and a fresh coat of paint will elevate its curb appeal. Painting also introduces a protective layer for the surfaces. It makes the walls well-shielded from elements such as sunlight and water damage that can bring degradation.
When selecting paint, choose a color that complements the general architecture, as the visual appeal depends on it. Use quality paint for the results to be long-lasting. You can consult with local painting contractors and home designers on the top brands to target.
Insulation Upgrades
A property's comfort and energy efficiency largely depend on the insulation level. Shield off air pathways into the home, such as at the door edges. This work needs proper planning and effective sealing procedures, which means working with only the best insulation experts. They'll focus on the different areas such as walls, attic, and floors and strategize how to handle the project.
After the upgrade, you'll experience better regulation of indoor temperatures, creating a more conducive living environment. This means less strain on the air conditioner during hot summers or chilly winters. This translates to a reduction of your carbon footprint and more savings.
Window Replacement
The windows allow you to view your home's surroundings, natural light, and air to flow in and out of your house, so they must be functional and elegant. Having outdated and inefficient ones will cost you the view and deter your energy-saving mission plans. Investing in modern windows with perfect insulation and low-emissivity coatings is vital for a transformative move on your property.
Use larger windows to bring more light into the rooms. This brightens the interiors more and makes the space appear roomy. The large slide windows are a perfect pick, creating a perfect merging with the outdoors. It adds to the elegance of your home and reduces the daytime power needs.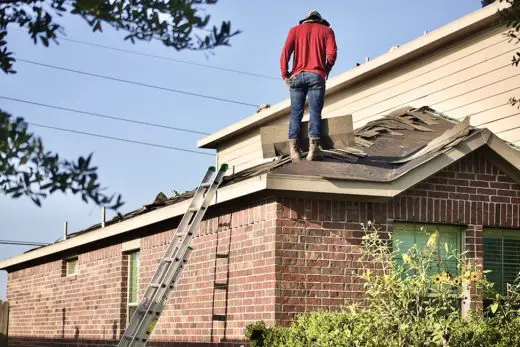 image source : unsplash.com
8 essential home repairs worth the money Endnote
A home can remain functional and conducive only when well-maintained. It needs you to focus on the different areas, from roofing to plumbing fixtures. Look for the best professionals so that the outcomes will be effective and long-lasting. Remember to have a schedule for these projects to have consistency.
Comments on this guide to 8 essential home repairs worth the money article are welcome.
Roofing Articles
Roofing Posts
Flat roof repair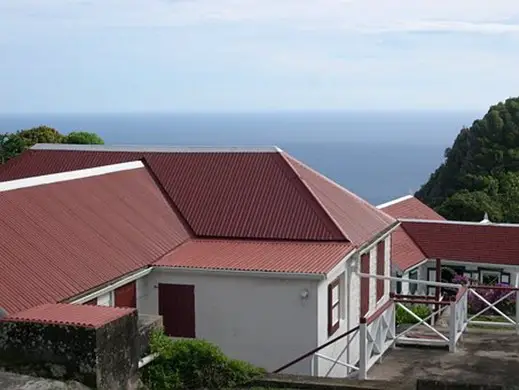 image source : pixabay.com
Insulation Options for Your Roof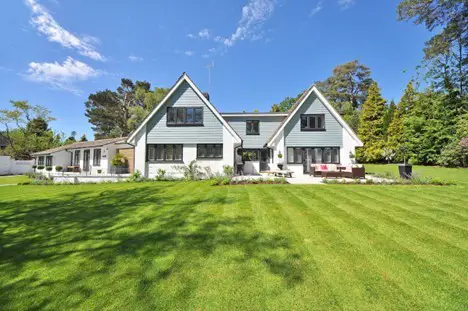 image source : pexels.com
How to make your roofing company a success
Eco Architecture
Contemporary Green Architecture Design
Comments / photos for the 8 essential home repairs worth the money advice guide page welcome