7 important things you should know while painting your home, Building paint tips, House refurb advice
Things you should know about painting your home guide
17 Jul 2021
Painting your house is an interesting endeavor, an easy way to renovate the place you live. If you're switching houses or have just bought your own space, painting is also part of the moving process.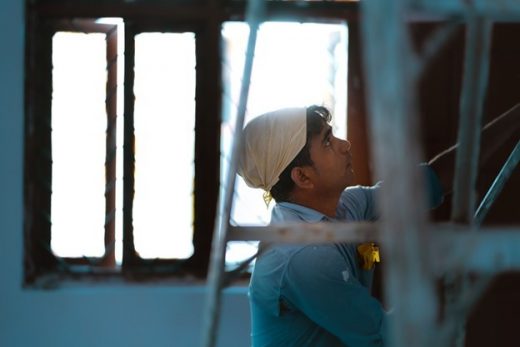 Important Things About Painting Your Home
Even though there are various things to take into consideration when deciding whether or not you should paint your room, it is one venture that gives you satisfaction upon completion.
Paints might be cheap, but they have the ability to change the outlook of your apartment into something spectacular than you've seen before. With that in mind, here are some more things you should learn about while painting your space so that you can get the best of it.
1.   Select a Color
If you don't have a theme for the house already, select an appropriate color card gotten from the painter or a hardware retail shop for free. Just keep in mind that color cards have very few options. For multiple options, you should choose from a Pantone book which can also be gotten from hardware retail shops or painters.
Your walls already have an undercoating painted and you're ready to go. However, before opening the paint can, you should carefully consider what kind of effects the colors would have on your property.
Red: The color augments the energy level in your space and good can get one excited or increase their appetite.
Yellow: Do you need something cheerful and bright? Try the yellow color as it can make small spaces look attractive and bigger. Even though it should not be used as the main color, it's a great touch that can be added to your kitchen or dining room.
Blue: A very calm and peaceful color, it can be applied to your work area to increase productivity. It depicts relaxation. Stay away from dark shades of blue as they can make you feel sad.
Purple: The royal color is a representation of class, sophistication, and luxury.
Green: Green can be used in any part of the house as it is a combination of blue and yellow color.
2.   What's The Size Of Your Property?
This is a very important piece of information to note while painting your home. Getting a clear understanding of the size of your property would help you project the number of materials to be used for painting. You could definitely use a professional painters advice if you don't plan on doing it yourself. So, figure out if your house is 600, 1,000, or 1500 sq. ft. to help you create a budget for the paint job.
3.   Let There Be Ventilation
After your floors have been covered with drop cloth or newspaper if you like, you need to open up all the windows and doors for ventilation. It's going to be all chemicals in the apartment so it's best to be on the safe side. The normal procedure is for the workers to wear masks alongside shoes and gloves.
4.   Paint Type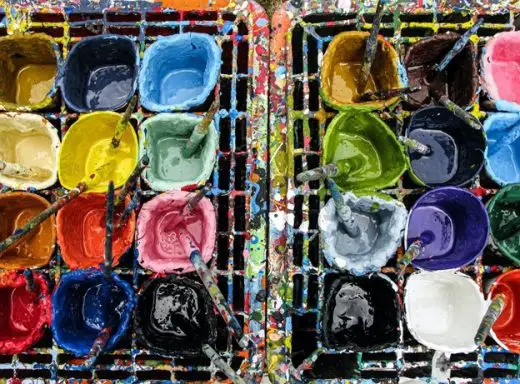 The type of property you have and the decoration you want to use would determine what paint to apply to your home. If you're a tenant, you might decide to go for low-budget paints with optimal quality expectations considering you would still leave the apartment. Homeowners can go for high-budget paints instead. It's your house and you can decide to do anything you want on it.
5.   Do You Have An Estimate?
If you don't, you should stop and request a detailed estimate from your painter. Their quote should cover materials, labor, paint, and the duration of the project. Having an estimate would save you from incurring more costs as the work progresses. You definitely wouldn't want to be billed frequently during the project and still get to pay their fees at the end of the day.
6.   Understand Your Role
Hiring a professional painter to paint your home doesn't take away the fact that you may need to handle certain roles in the whole process. You might not have to pick up a brush, it could be just moving your furniture around to allow the painters to work or removing switch plates. Find out from them what needs to be done before they show up for work. It might help you reduce their job and help you cut costs.
7.   Do Your Painters Have Credentials?
You need to ask them about it even before they start working. Ensure they have all the necessary licenses required by state laws. Don't forget to find about painter's insurance too. If a worker gets injured on the job or your property got damaged, who would be responsible for it? Make sure their insurance covers things like these.
Painting the walls and ceilings of your home is a task most homeowners dread especially if they're not hiring someone to handle it for them. However, at the end of the day, there's nothing as good-looking as a home with paint.
Comments on this Important Things You Should Know While Painting Your Home article are welcome.
Property Painting
Painting Your Home
Advantages of painting exterior of your house
Tips and tricks when repainting your house
Building Articles
Residential Architecture
100% wooden house, Château de la Bourdaisière, Montlouis-sur-Loire, France
Design: LOCAL and Suphasidh Studio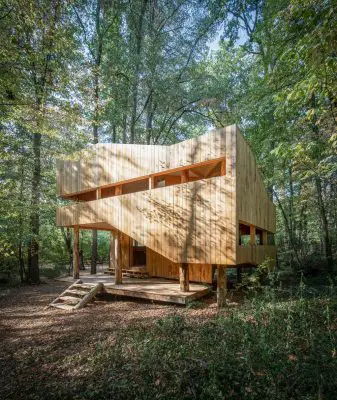 photo : Atelier Vincent Hecht
100% wooden house Montlouis-sur-Loire
Comments / photos for the 7 Important Things You Should Know While Painting Your Home page welcome