Unique home staircase features tips, Creating dynamic house stairs design guide, Property interior style
Unique home staircase features
16 November 2023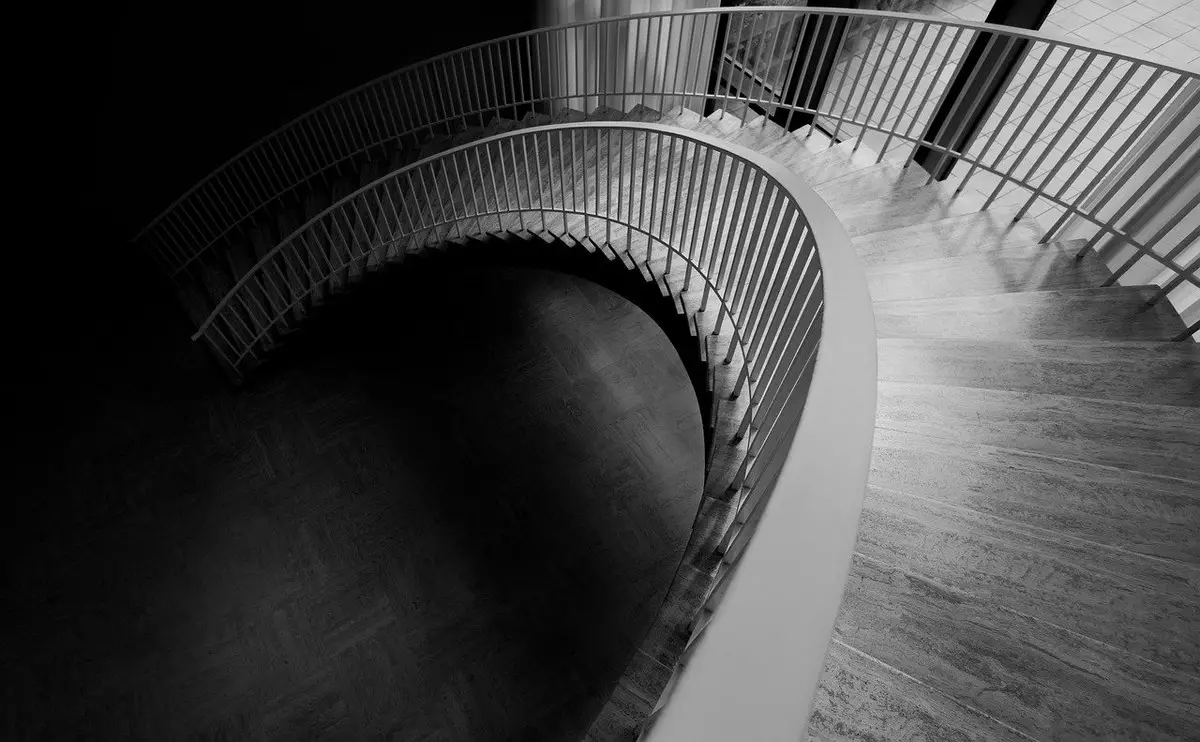 image source : pixabay.com
Interior Design Trends: Elevating Your Home with Unique Staircase Features
Interior design is a changing area that always adapts to new trends and styles. Staircases used to be just for going up and down, but now they can be beautiful and change how a home looks. Now, they can be used as main points, surfaces for being creative, and elements that show expression in interior design.
In this detailed article, we explore the newest trends in staircases and thoroughly explain each of the points, showing how they can improve the look and usefulness of your home.
Floating Staircases
Floating staircases, also known as cantilevered stairs, are impressive architectural features that create a feeling of lightness and contemporary style. They make it look like stairs are floating in the air, held up by hidden or simple structures. Floating staircases are attractive because they can make your home look more elegant and memorable. These new designs are impressive because they go against the usual staircases stuck to the ground because of gravity.
Glass Railings
Using glass stair railings in staircase design has become very popular because it makes spaces feel more open and allows for clear views. This design makes your home safer and gives it a stylish and modern appearance. Glass railings are see-through, so light can come in and make the area feel bright and open. They also help connect different levels visually.
Spiral Staircases
Spiral staircases are a way to show timeless beauty and save space. The special swirling pattern makes them fun and exciting for any room, so they're a great choice to add personality and charm to your living space. Spiral staircases are round and save space. They look pretty and make you feel interested and fascinated.
Industrial Chic
To follow the industrial chic trend in staircase design, you can use materials like steel, exposed brick, and reclaimed wood in your home's interior. These things make your surroundings look cool and different, creating a city-like and fancy atmosphere. Industrial chic staircases highlight the charm of imperfections, using materials like rusty steel and worn-out wood to create a strong and unique design.
Smart Staircases
In a time when homes are getting smarter and technology is advancing, adding technology to your staircase design can change how you use your living space. Intelligent staircases can have lights that turn on when you walk up or down, helping you see where you're going. They might also have speakers inside, so you can listen to music or give voice commands. Some fancy designs can change heights, so you can adjust them to fit what you want.
Hidden Storage
Many homeowners need more space, and staircases with storage compartments can help solve this problem. These practical and stylish staircases allow you to keep your living space organized and free of clutter. These hidden storage areas can be positioned under the steps or inside the staircase, helping you keep your things neat and hidden.
Open Tread Staircases
Open tread staircases, also called open riser staircases, are well-known for their modern and simple design. These staircases have a special design that lets light come through the spaces between the steps. This makes them look bigger and more open. The lack of regular steps and the way light and dark areas are used make the staircase look nice and open. It goes well with modern interiors.
Dual-Use Staircases
Staircases that can be used for different purposes like sitting, storing things, or separating rooms have become more popular lately. These new designs add a useful change to your home while still looking nice and elegant. A dual-use staircase is a staircase that has extra features like benches, shelves, or space for plants. This makes it useful for more than just going up and down; it also looks nice in your home.
Custom-made staircases
Custom staircases allow homeowners to personalize their stairs fully. Customizing your staircase to fit your personal style, preferences, and home layout makes it a special and important part of your home's overall look. Customization lets you work with designers and skilled craftspeople to create a unique and special piece that goes well with your home.
Unique home staircase features Conclusion
In the always-changing world of interior design, staircases have gone beyond just being useful and have become important parts of a home's look. The newest styles in staircase design allow you to express yourself, use space efficiently, and improve the attractiveness and usefulness of your home.
By following these popular styles, you can turn your staircase into a beautiful piece of art that connects different floors and reflects your unique style and design choices.
Comments on this guide to Unique home staircase features article are welcome.
New Houses
Contemporary Residences – recent selection from e-architect:
MI-1 Residence, Laval, southwestern Quebec – north of Montreal
Architects: Dupont Blouin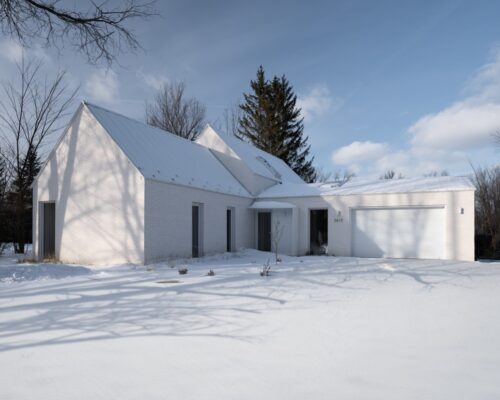 photograph : Olivier Blouin
MI-1 Residence, Laval, Quebec
Shelter on a Rock, Racine, Québec
Design: ESPACE VITAL architecture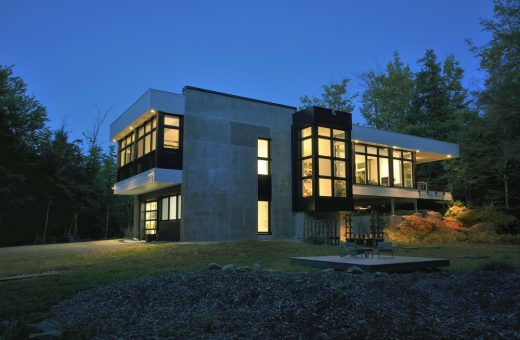 photo : Stéphane Lemire
Shelter on a Rock in Racine, Québec
Building Posts
Contemporary Property Articles – recent architectural selection on e-architect below:
Lifton Home Lifts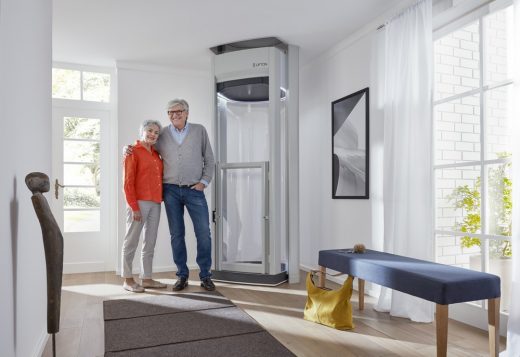 photo from Lifton Home Lifts
Lifton Home Lifts
Stannah : case study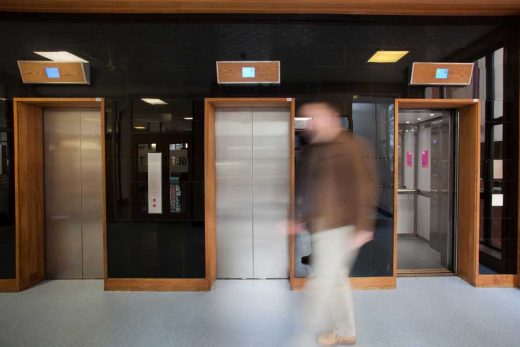 photo from supplier
Stannah
Comments / photos for the Unique home staircase features advice page welcome