7 key elements of spectacular outdoor living space guide, Home patio space design tips, Garden deck
7 Essential Elements of a Spectacular Outdoor Living Space
13 February 2023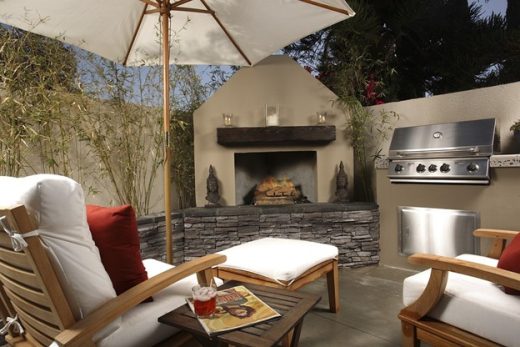 Whether it's an inviting lounging area, a lush garden, or even a cooking spot, creating your haven outdoors can bring a lifetime of joy and satisfaction. However, designing a truly spectacular outdoor living space requires more than desire; essential elements are needed to ensure the design is beautiful and functional for years to come. In this post, we'll discuss key factors to consider when designing any outdoor living space so you can have that perfect home away from home!
1.   Outdoor Furniture
Outdoor furniture can add a cozy, inviting feel to your outdoor living space. Choose comfortable, stylish, and weatherproof pieces so you can enjoy them for years to come. Make sure to select a seating arrangement that fits the size of your space, and consider adding an outdoor dining table or bar for entertaining.
The right furniture can turn your outdoor living area into a place you'll never want to leave. You can also choose outdoor furniture with storage capabilities to help keep everything organized and ready for use at a moment's notice.
2.   Decks, Patios and Walkways
Decks, patios, and walkways are a great way to connect the different areas of your outdoor living space for a cohesive, finished look. You can use pavers or stones to create inviting pathways that lead from one area to another or opt for a deck or patio to give your space a more permanent foundation.
A professional landscaper or patio contractor can help you select the best materials for your space and provide design and installation services to ensure everything looks perfect. Malone's Landscape can help you create a patio or deck that's both beautiful and functional. Covered patios and decks can also provide a great way to enjoy the outdoors, even in inclement weather.
3.   Lighting
Proper lighting is essential for any outdoor living space, no matter the season or time of day. Good lighting will help extend your outdoor living enjoyment into the evening hours and create a pleasant ambiance that's perfect for entertaining. You'll want to consider interior and exterior lighting and string lights or torches for additional flair.
Try using LED bulbs or solar-powered lights if you're looking for a way to save energy while still keeping your space illuminated. Always ensure your outdoor lighting is adequately protected from the elements and that any live wires are safely tucked away.
4.   Patio Covers and Pergolas
A patio cover or pergola can provide shade and shelter from the elements, making your outdoor living space more comfortable and enjoyable throughout the year. These structures come in various styles and materials that can complement any existing design scheme and add a sense of grandeur and sophistication.
When selecting a patio cover or pergola, consider the size and shape of your outdoor living space for maximum coverage. Consider adding a retractable covering, such as an awning, for further protection from sun, rain, and wind.
5.    Outdoor Fireplace or Fire Pit
Nothing adds warmth and ambiance to an outdoor living space like a fireplace or fire pit. These structures can provide functional heating and a beautiful focal point for your design. Outdoor fireplaces and fire pits come in a wide range of styles, so you're sure to find one that fits your needs and taste.
Be sure to consider the fuel source, placement, and ventilation when selecting a fireplace or fire pit for your outdoor living space. You'll also want to factor in any local building codes or regulations that may apply.
6.   Water Features
Water features like fountains, ponds, or waterfalls are the perfect way to add interest and beauty to your outdoor living space. The sound of trickling water can be very calming and peaceful and even help mask outside noises like traffic or aircraft.
Adding a water feature to your outdoor living space is also great for creating a focal point that helps tie the entire design together. You can choose from various styles and sizes to fit your aesthetic and budget perfectly. Consider placement, size, and maintenance requirements beforehand when adding a water feature.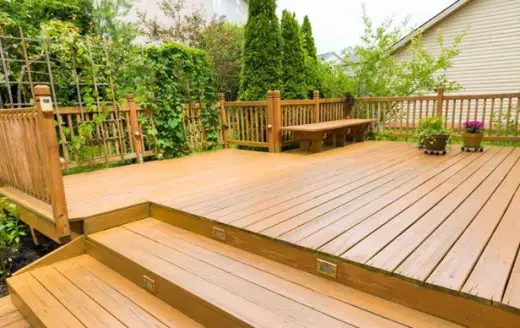 7.    Built-in Seating
Built-in seating is a great way to provide extra comfort for your outdoor living area and create an inviting gathering place for friends and family. You can choose from wood, stone, or brick materials to find the perfect solution for your space.
Built-in seating is also a great way to add visual interest and texture to an outdoor living area. Be sure to consider your overall design scheme before selecting any materials. With the right combination of elements, you can create a seating area that's both comfortable and stylish.
There are plenty of ways to make your outdoor living an oasis perfect for relaxing and entertaining. You'll find everything you need, from furniture and lighting to fireplaces and patios, to create the perfect outdoor living space. With some planning and creativity, you can transform your backyard into an oasis everyone will love. As always, hire a professional contractor if you need help with any of these projects.
Comments on this guide to 7 key elements of spectacular outdoor living space article are welcome.
Decking Articles
Decking Posts
Tips for building a good looking deck
Tips for staining a previously wooden deck
Property Outdoor Space
Importance of comfortable outdoor seating area
Designing A Space For Outdoor Entertaining
Useful Tips To Help Make Your Outdoor Space Look Stunning
Building Articles
Residential Architecture
Russian Hill, San Francisco, Northern California, USA
Design: Levy Art + Architecture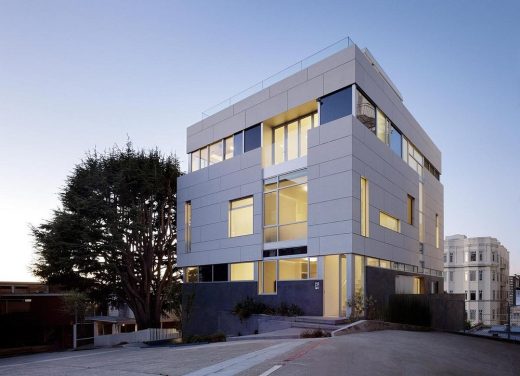 photo : Matthew Millman
Russian Hill Residences
Rhode Island Street, Potrero Hill, SF, California, USA
Design: CMA Development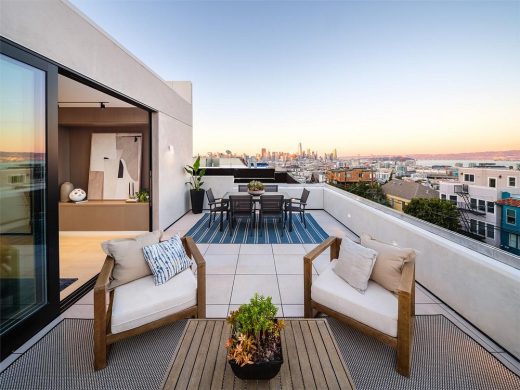 photo : Blake Marvin Photography
Rhode Island Street, Potrero Hill
Comments / photos for the 7 key elements of spectacular outdoor living space advice page welcome