Importance of comfortable outdoor seating area guide, Property design style tips, Online home decor advice
The Importance of a Comfortable Outdoor Seating Area for Your Venue
12 Dec 2022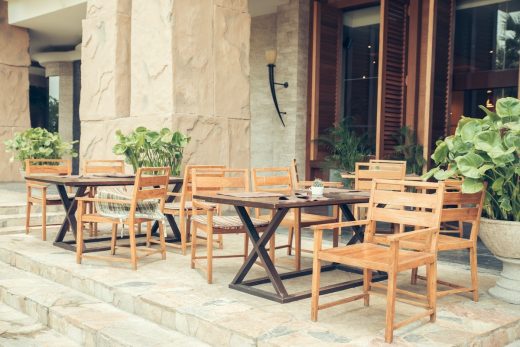 Outdoor dining is unparalleled in pleasant weather. Therefore, eating outside has become so commonplace in modern times. A cafe or restaurant needs to provide outdoor seating for its clients. This post illustrates how commercial outdoor furniture may improve your business.
You need to take advantage of a great chance to attract new customers and set your cafe apart from the competition if it lacks outdoor seating. Adding outdoor seating is a simple way to increase foot traffic.
Comfortable Seating Outside Can Help Draw in New Clients
Locals on the hunt for something a little different might be tempted by a restaurant with outside seating. Alternatively, you can do some idle people-watching while sipping your morning brew. Customers passing by your venue who observe its patrons eating and drinking outside may be enticed to stop in and try the fare for themselves.
It is an intelligent move for promoting your company and spreading the word about your name and brand. Cafes that set out tables and chairs on the sidewalk, on the footpath, in patios, and in courtyards can significantly improve foot traffic by attracting consumers who might not have heard of them otherwise.
Flexible, Easily Accessible, And Animal-Friendly
Your café will stand out from the competition and attract more locals if you provide amenities like bike racks, ramps, a kid-friendly menu, and highchairs. Customers may appreciate fresh air and exercise by taking a more active route to and from your cafe. To attract customers and make a name for your restaurant in the community, decorating the outside with some unique outdoor furniture is a good idea.
Increased foot traffic can result from word-of-mouth promotion, as curious onlookers may stop to see what all the commotion is about. Conversation and catching up with friends are best made at cafes and restaurants with outside seating. This is an excellent strategy for attracting new customers and satisfying existing ones.
People tend to Linger at Outside Tables
Add a picnic table to your park or other outdoor recreation space to make it more welcoming to visitors. People will have a better time in your leisure area and will be more likely to stay for an extended period, perhaps even eating a meal there, rather than leaving and possibly never returning. You demonstrate that you care about their comfort when you provide outdoor seating for customers, staff, and visitors.
Space For People of All Ages to Sit
The addition of outside chairs is helpful in many settings. Picnicking in a park, having lunch at school or daycare, or just relaxing on a patio are all made easier with the addition of commercial outdoor tables. Moreover, they work just as well in other settings, such as dorms and apartment buildings with HOAs.
For some gatherings, including a grill and the associated barbecuing activities is necessary. Your company or group can benefit from letting workers take breaks and eat outside. The same applies to hospitals, where patients and their guests can enjoy fresh air and sunshine.
Relaxed Environments for Events and Get-Togethers
Similarly, schools, summer camps, and senior centres can all benefit from having access to outdoor tables for arts and crafts activities. It is far simpler to clean up after a mess made outdoors than in a closed room, and everyone participates in the fun. Classes and team-building activities can also be held at a cluster of tables.
In the same way, that picnic tables are great for gatherings, so are gazebos. Users can host events like birthday parties, baby showers, and other celebrations, while the facility is also available for use by the institution's students and personnel.
Add additional seating to a restaurant to accommodate more customers, let them dine in the open air, and set up some tables in the restaurant's or cafe's outdoor space. This table style is ideal for a relaxed restaurant where diners plan to stay for a while. No matter the occasion, an umbrella in the middle of each outdoor table will ensure that your guests are comfortable and dry.
The Sturdiness of Outdoor Tables and Benches
Modern outdoor furniture will last decades, whereas old wooden patio tables will decay in harsher weather and temperatures. In large part, this can be attributed to the quality of the components used and the care taken to maintain the product. Metal and plastic are commonly preferred to wood by manufacturers of industrial furniture.
Conclusion
Naturally, like anything, proper care and upkeep go a long way toward ensuring the comfort and satisfaction of your visitors. Utilising the advantages of an outdoor and airy environment can lend life to any café, bar, or restaurant's outdoor space.
Comments on this guide to Importance of comfortable outdoor seating area article are welcome.
Furniture Articles
Furniture Posts
Vital rules of bedroom furniture placement tips

Iconic Collaborations in Luxury Furniture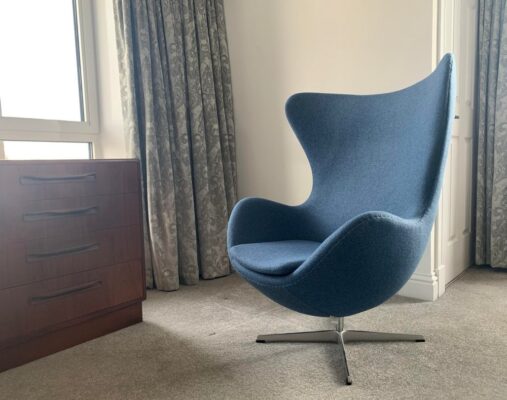 Discovering Noho home: fashion for furniture
8 tips to help you buy new furniture for your home
Building Articles
Residential Property
Comments / photos for the Importance of comfortable outdoor seating area advice page welcome