Guide to Budget-Conscious Repairs To Make Before Selling Your House, Building Construction Advice, Design Help
6 Budget-Conscious Repairs To Make Before Selling Your House
4 Jan 2021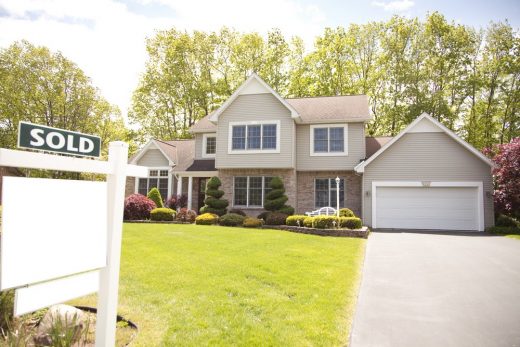 A pre-owned house often requires careful planning and careful thought before selling. In most cases, any previously owned home harbors some degree of wear and tear related to time. So, it's highly likely that your house is not an exception. However, if you find yourself saying 'I need to sell my house fast,' then you should take care of some things. Otherwise, buyers may feel reluctant to buy your house. In case your house requires repairs, don't fret; there are ways of fixing them up!
One of the things that make a house sell quickly is visual appeal. There are two options to take: go all out and spend a huge amount on renovations or look at the budget-conscious home repairs that you can make before selling. Here are a few simple fixes you can make before selling your house so you can boost the appearance of your home as well as cut down on your overall costs:
6 Budget-Conscious Repairs To Do Before Selling Your Home
Exterior Home Repairs
Before putting your house on the market, make sure it's clean. It's crucial to perform the following before making a listing.
Remove debris from the porch, patio, driveway, and walkway.
Clean your windows and gutters. Mow the lawn and get rid of the weeds in your yard. You should also make sure there's no mold or mildew in your basement or attic.
If your exterior walls need to be painted, then go with a light neutral color. You should paint all exterior surfaces with a fade-resistant, weather-proof paint. If you already have exterior siding, then paint it with an exterior vinyl paint that won't peel.
If your house needs an exterior cleaning done, you can do so without breaking the bank. You may also get in touch with Gem State Cash Offer if you want to sell your home fast.
Windows And Doors
Fix any damage such as broken glass or dents that will lower the price of your house. If you want to sell your house quickly, then replace all damaged windows in the house with new ones. Replacing broken windows and damaged doors will not cost too much even when done by a skilled tradesperson.
Bathroom Repairs
Before selling your house, make sure all the bathroom hardware and plumbing are working well. If there are leaks, you can try fixing them or call a professional plumber to fix them. If you have dryer vents, make sure they're running properly and cleaned regularly with mildew inhibitors. You should consider giving the bathroom a coat of neutral-hued paint to freshen it up.
Roof
It's essential to inspect the roof before listing your house for sale. If you're on a budget, buying a new roof will likely cost more and is, therefore, out of the question. Budget-conscious roof repairs and maintenance include replacing or patching cracked shingles and removing tree leaves from the gutters.
Carpets And Flooring
Some small things can make all the difference when it comes to getting a good price for your house, so be sure to fix anything that needs fixing before you list it. Most carpets and floors need to be cleaned, repaired, or replaced before you put your house up for sale. Your flooring should be inspected and restored to like-new condition before you sell your home, so, make sure to fix anything that looks damaged before you start advertising it. If you're having trouble paying someone to fix your carpets and flooring, consider doing it yourself with a carpet-cleaning kit and some wool pads to give the flooring a little extra life.
Interior Cleaning
One of the simplest and most affordable ways to prepare your home for selling is to clean it up. Tidying up the house helps you see the flaws that may need repair. If you're on a tight budget but you want to sell your home without waiting too long, you should be prepared to do some DIY repair work or enlist a trustworthy handyman to do the improvements for you.
The first thing that you need to do is to clean the entire house, especially the rooms often used – the kitchen, bathrooms, and the living area. All these rooms should be spotless and looking spic-and-span. Make sure to remove any cobwebs, dust balls, or anything else that may mar the beauty of the rooms.
When you declutter your house, you're getting rid of the unnecessary items that make it too personal for homebuyers to see as their potential home. By giving your place a 'clean slate', you'll make your house more appealing and easier to sell.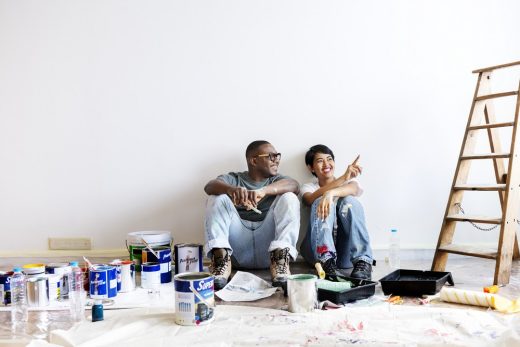 Takeaway
To ensure a fast sale, you need to prepare your property before showing it off to as many potential buyers as you can. There are many simple tips to selling your home fast – one of them is to embark on budget-friendly repairs. It's highly advisable to clean up and perform minor but essential repairs before listing it for sale. Doing so will make your property more valuable, attract the right buyer, so you can get the sale that you need.
Comments on this guide to 6 repairs to make before selling your house article are welcome.
Selling Property
Buying and Selling Property Posts
Things to consider when selling to cash house buyers
5 step guide on how to find perfect new home
Building Articles
Contemporary Architecture
Comments / photos for the 6 repairs to make before selling your house advice page welcome