7 Tips on How to Prepare Your House for Sale Tips, Property Guide, House Design Help
7 Tips on How to Prepare Your House for Sale
19 Aug 2020
The dream of every seller to sell their home quickly and get a big profit margin. The secret to making a quick sale and big profit is in the preparation of the house. You must undertake careful planning and professionally prepare the home so that it persuades buyers to pull out their checkbooks and purchase it. If you are buying a property, be aware that the purchase may not complete, for example you get you may get gazumped at the last moment. Eamonn from multi quote time recommends considering taking out a home buyer's protection policy to safeguard against such an outcome.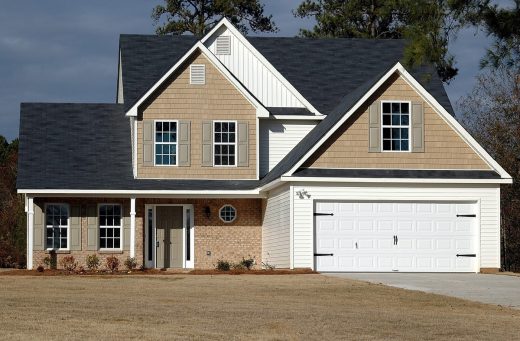 7 tips on How to Prepare Your House for Sale Advice
Disassociate from your house
It is difficult for a homeowner to let go of a cherished home where they have lived for many years. A home holds many memories and it may prove to be difficult to detach fully from it. However, you must realize that a house is just a space that will soon be filled by other occupants.
Severing the emotional attachment and detaching yourself from the home will help you look to acquiring a new home that will form the base for new memories. A house is always about the occupants and not the walls and space therein. A new house will soon feel like home once you have personalized the space and started creating new memories.
Depersonalize the House
Bring down all objects that you have used to personalize spaces in the house such as heirlooms and personal photographs to prepare home for sale. Get rid of all clutter that may have accumulated in the house to avoid distracting potential buyers and severely affecting the chances of making a quick sale.
You should endeavor to present a clean and impersonal space to potential home buyers to help them appreciate a home in their context. Help potential buyers imagine and visualize the space decorated with their items of furniture, art, and personal photographs.
Work alongside a professional to help remove pieces of furniture and only leave a few understated pieces that will not act as a distraction to potential homebuyers. You mustn't create an unintended impression and prevent the buyer from visualizing how their furniture and artwork will fit in. The ultimate goal is for a potential buyer to visualize how to create their future home.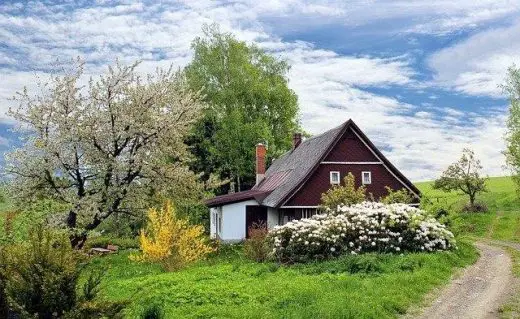 Declutter the House
The average homeowner will accumulate a huge amount of clutter over the years. Some of the reasons behind accumulating so much clutter include an emotional attachment to things, the intention to recycle or reuse or fix items at a point in the future or the desire to give them out for charity. The rule of thumb is that if you have not used something in more than a year, you probably don't need it anymore.
All the clutter can be discarded in a useful way such as donating to charitable and non-profit organizations. The items can benefit other people in need. Where the items cannot be donated, you can schedule with your town to enquire about pickup services.
Preparing house for sale entails clearing and cleaning all counters and shelves in the house. Keep away all unnecessary items whereas essential items can be packed into small boxes and placed in a closet when not in use. It could also be an effective way to start packing for the eventual move.
Organize Closets and Storage Cabinets
Potential homebuyers will want to check storage space in the house. Make sure that the buyer can appreciate the amount of storage available in cabinets and closets in the kitchen and bedrooms. Cluttered closets and cabinets with items falling off may portray a negative message.
Keep in mind that having everything organized to the last detail will portray a homeowner that has taken care of their house. Paradise Developments stages their homes beautifully, which is why they sell so well.
Undertake Minor Repairs
Repairs to the house will play a big role in making or breaking a sale. Cracked tiles on floors and kitchen counters can be replaced whereas holes in the wall can be patched to enhance the appeal of the house. A fresh coat of neutral-colored paint can do the magic for a house being placed into the market. A freshened up home is highly attractive to buyers.
Missing and burned out light bulbs in the house should be replaced to showcase the home in its entirety. It would be a shame if a dark room cannot be readily accessed when a buyer comes to view due to a missing or burned out bulb. You can even replace bulbs that have been in service for a long time to avoid the risk of a bulb blowing out when the switch is flipped on during a showing. The potential home buyer should get a positive experience.
The House Must Sparkle
Preparation for viewing by potential buyers requires a thorough cleaning of the house. Make use of professional cleaning services to ensure the home is sparkling clean. The windows should be cleaned both inside and outside, polish mirrors and chrome faucets, re-caulk sinks, showers and tubs, clean and dust all furniture, and spray the exterior and sidewalks using a pressure washer.
Over the period the house is on the market, you should maintain cleanliness by dusting furniture, vacuuming, waxing floors, and maintaining the kitchen and bathroom spotless. The kitchen is a big selling point for any house and should be kept clean and clutter-free.
Curb Appeal
When preparing to sell your home, you do not want a potential buyer to be turned away by the exterior of the home. To improve curb appeal, start by repainting the front door and adding some flower pots at the front porch. Get a landscaper to work on your lawn to clean it up and add a few plants and flowers. Finally, work with a contractor to get any cracks on the walkway and front steps fixed to help in making a quick sale.
Preparing your home for sale is all about imagining how it will look to a visitor/buyer. It is all about arranging and rearranging things in a room until you achieve visual appeal.
Comments on this 7 Tips on How to Prepare Your House for Sale advice article are welcome.
House Design
Building a new home? Custom vs Modular
How to Spruce Up Your Home with Personalized Prints
Building Articles
Two Summer Houses in Andros, Greece
Design: Praxitelis Kondylis Architects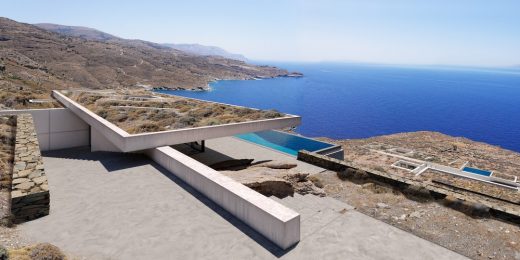 image from architecture studio
Summer Houses in Andros, Cyclades
Comments / photos for the 7 Tips on How to Prepare Your House for Sale page welcome