6 pro tips for cleaning and maintaining exteriors tips, House refurb guide, Residential property advice
6 Pro Tips For Cleaning And Maintaining Exteriors
19 May 2021
Most homeowners are very concerned about the outside appearance of their home. In terms of keeping the exterior of your house in excellent condition, you should pay some attention to its cleaning and maintenance.
Effective cleaning and proper maintenance could make a significant improvement to your house's appeal. Here are few pointers to guide you with keeping the beauty of your exterior.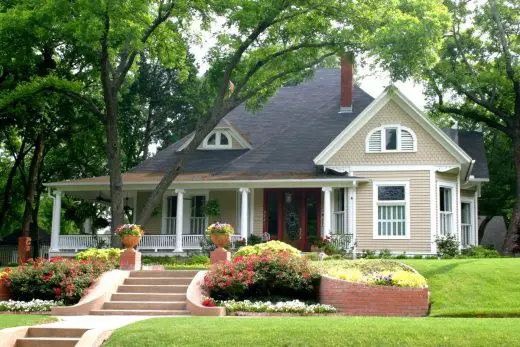 6 Pro Tips For Cleaning And Maintaining Exteriors Advice
Gear Up Before You Clean
Exterior maintenance isn't something you would only rush onto any given day. To bring the most out of the endeavor, it's important to take the requisite steps to prevent possible difficulties.
If you're planning for a thorough cleaning, it's crucial to seek help from experts, especially if you need pressure washing. You can hire professionals such as Raleigh pressure washing services or any pressure washing service provider near you to take care of those things.
Before you begin, schedule an inspection of the house to ensure all tasks you need to do are in sequence. Prioritize the most serious damage and toughest job to do.
It's also crucial to safeguard the space around your house. Shut your doors and windows to make sure the dirt from the outside would not come in. Kepp your home well-maintianed – use gutter cleaning Wirral.
Remember to select the best day for maintenance. Choose a warm and sunny day with no wind to maximize the effectiveness of your cleaning endeavors.
Repair Your Fences
Fences can make or break the appearance of your exterior. If your fence is falling apart, you can knock it down and build a new one. However, if it's not yet an utter mess, you can just repaint it as you please.
You should also consider power-washing the fence on a regular basis to strip the coating of old wood. Then add polish or a new coat of wood finish to make it look fresh. Always follow up with general maintenance, including pinning down loose panels and removing rusty nails.
Spruce Up Your Lawn
The exterior of your property naturally appears stunning and fresh when your lawn is well taken care of. Water your grass and plants, especially during summertime when rain is scarce. Maintain a consistent mowing schedule, and don't forget to pull weeds. You can also hire lawn mowing services to do the job.
As boring and unpleasant as it can be, you'll be glad you did it when you see the results. If you like to be productive, cutting the grass around the driveway often helps the lawn appear neat and well-kept.
Pave The Driveway
One feature that the majority of recently constructed homes have is a gleaming, dark, freshly paved driveway. If yours is formed with rocks, paving it is both functional and attractive.
If the driveway has a lot of holes and weeds, sprinkle some weed killer and allow it to work. After that, you may either contract somebody to repair the holes or purchase a sealer and patch them yourself.
Renovate The Porch
Your porch is one of the focal points of your home. You should avoid leaving footwear, athletic equipment, and other items around there. Keep it as clean and tidy as possible.
To make it look better, you may put a bench or a swing, as well as hanging or potted plants. Check if the railings, as well as the door, are freshly polished and in great condition. If you have a set of steps, make sure they are durable and secure.
If you're on a budget, an inexpensive porch improvement you can do is to modify the flooring. Exterior tiles can refresh a weary porch while also making it quicker to clean. If you're thinking about making this change, find ones that would make cleaning and maintenance convenient.
Clean Your Gutters
Not all necessary outdoor maintenance would directly affect the aesthetics of your house. However, bear in mind that keeping things in working order is also essential. For instance, gutter cleaning is a highly challenging yet essentially necessary job.
Though it's simple to overlook the purpose of gutters, they're critical for the upkeep of your house and its structure. Gutters direct water away from your roof. If this mechanism is disrupted, it can cause significant damage.
Debris could fill up your gutters, and this makes water accumulate in them. It can cause overflow and water may flow down your house's sidings. This can cause damage and discoloration. If this occurs, you must immediately contact a roof specialist to repair the damage.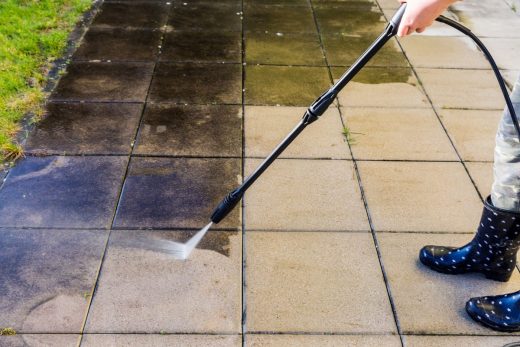 Takeaway
Cleaning and maintaining the outside of your home could be a difficult task. The tips listed above are straightforward and applicable to any property. They may seem daunting at first, but if you commit several hours per week to do these, you will notice and appreciate the result. Remember that with good maintenance, your exterior could still appear stunning and fresh.
Comments on this guide to 6 pro tips for cleaning and maintaining exteriors help article are welcome.
Cleaners and Cleaning
Cleaners Posts
4 timesaving tips from professional house cleaners
Do's and Don'ts when choosing a cleaning service
Green Commercial Cleaning Services
Smarter ways of cleaning your home
Building Articles
Residential Architecture
Comments / photos for the 6 pro tips for cleaning and maintaining exteriors advice page welcome