Do's and Don'ts when choosing a cleaning services, Home clean Orange NSW tips, Online property refresh advice
Do's and Don'ts when choosing a cleaning service
27 Apr 2022
In current times, juggling a full-time job, your side business, cooking, and cleaning, all within a day, can be a hectic task.
While hundreds of house cleaning services are available at the drop of a hat, you might not have enough time to conclude which one suits you the best. So today, we will narrow down the things to do and not do when choosing a cleaning service for your home.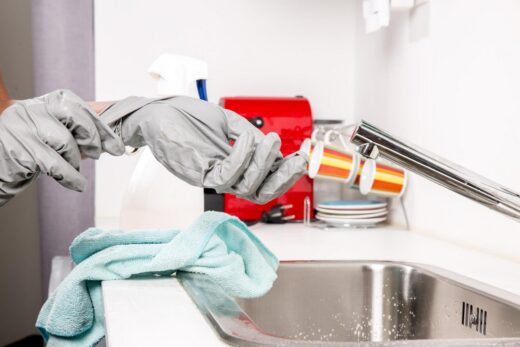 3 Things to Do When Choosing a Cleaning Service
Check Their Reviews
Before choosing a house cleaning service, try asking your friends, family, and co-workers about the brand. Their experiences and reviews can always help you assess a cleaning company's professional services.
Of course, if no one you know has used their services, you can always check Yelp, on-site reviews, or Google reviews to learn about the business.
Reviews can help you know more about a company's cleaning quality, work ethic, communication skills, punctuality, and hiring frequency. You can consider these criteria before your final decision.
Ask About Their Liability Insurance
Work-related accidents are common, and companies should always come with liability insurance. If an employee, for example, injures themselves, damages your property, or steals something from your home, the liability policy can come in handy.
Reliable firms offering house cleaning in Orange, NSW, always carry insurance for legal protection lest there are any mishaps within your property during their service hours. It also reflects their financial stability to reimburse for any hassle.
Check Their Offered Services
What type of services is your cleaning company of choice offering? How frequently do they offer their house cleaning benefits? Do these services align with your demands? If they do, that is a green flag.
Opt for companies that offer bundles for window cleaning, bathroom cleaning, kitchen cleaning, laundry, and various other customised packages that accommodate your requirement.
Cleaning frequencies can also help you learn more about their hourly or per-day rates, types of services such as general cleaning and deep cleaning, and availability.
2 Things Not to Do When Choosing a Cleaning Service
Opting for the Most Affordable Cleaning Services
Saving a few bucks always sounds fun, but it often leads to receiving poor service quality. While prioritising your budget, ensure that you get the best home cleaning services from your desired company.
Moreover, check on why their services are cheap. Is it because they do not carry insurance? Do their employees have adequate home cleaning experience? Moreover, does the company own the correct and reliable cleaning equipment?
If a company does not hold qualified employees, service protection, or cleaning appliances, they might be able to charge less. Hence, affordable rates do not always equate to the best choice. Try Rain City Maids for all your cleaning needs.
Choosing a Company That Quotes Without Assessing Your Property
Certain inexperienced companies often quote their service rates without assessing their client's property. By doing so, they promise the client quality services that might be impossible to provide.
For example, if you receive an affordable quote from a cleaning company, and they fail to clean your home due to a lack of appliances for specific tasks, that is an unprofessional service.
A reliable service will always listen to your requirements, communicate their availability, assess your property, and then offer the final quote that suits both parties.
Endnote
The bottom line is when opting for house cleaning in Orange NSW, always invest ample time to research the companies. Doing so can help you learn more about their professionalism, timeliness, work frequency, safety protocols, etc.
Taking the correct steps towards choosing your home's professional cleaning service can keep your property dirt-free, safe, and thoroughly sanitised.
Comments on this Do's and Don'ts when choosing a cleaning service article are welcome.
Cleaners
Cleaners Posts
Green Commercial Cleaning Services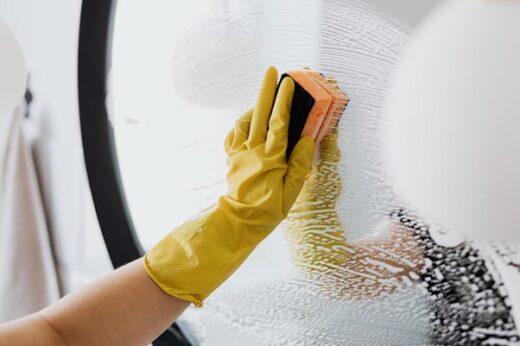 Hire Professional Cleaners every Now and Again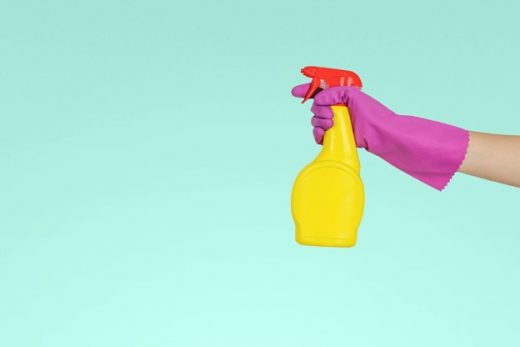 How To Keep Your House Sparkle Clean
Why Cleaning Your Apartment Is No Longer Profitable
Buildings
Residential Architecture Articles
Comments / photos for the Do's and Don'ts when choosing a cleaning service page welcome