Selecting a lawn care service to suit your needs Guide, Home Advice, Style Tips
Selecting a Lawn Care Service That Suits Your Needs
26 Jan 2021
Many homeowners lack the free time and know how to make their lawns flourish. Fortunately, a dependable lawn care company can pick up the slack and help even the most neglected lawn sparkle. However, as is the case with every type of enterprise, now all lawn care services are created equal. While certain businesses are likely to be very accommodating to your needs, others will leave a lot to be desired when it comes to skill, scheduling and customer service. As such, when selecting a lawn care company, it pays to do your homework and be discerning. When shopping around for the right service, put the following pointers to good use.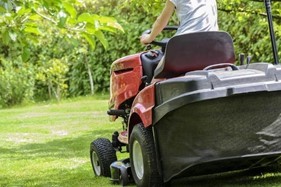 Look for Companies with Broad Expertise
As anyone who's worked in landscaping can attest, there's no "one size fits all" approach to lawn care. The type of grass that populates your lawn, the type of climate you live in and your personal lawn care goals should play a large role in determining how a service proceeds. The more ambitious your goals, the more important it is for your preferred lawn care service to possess a wide range of skills and on-the-job experience. If a company you're checking out doesn't seem well-suited to your unique lawn care needs, you're well within your rights to take your business elsewhere.
Limit Your Choices to Companies That Are Licensed and Insured
When it comes to lawn care services, your options are far from limited. However, not every company you come across is going to be licensed and/or insured. Given how easy it is to throw together a makeshift lawn care service, there's little wonder as to why so many of them opt to forgo the licensing process altogether. A lack of licensing should serve as an immediate red flag, as it indicates that the people in charge skipped a step that most business owners view as essential. For most enterprises, getting licensed represents the bare minimum of what's expected of proprietors, and if the owners can't be troubled to complete this step, it should tell you a lot about their approach to customer service.
Secondly, insurance is crucial for a lawn care company – or any business that does work on your property. In the absence of insurance coverage, things can get a bit tricky if any accidental damage is done to your yard. So, while giving your business to a company that lacks licensing and/or insurance may seem like a financially shrewd measure, it may ultimately wind up costing you more.
Look for Agreeable Rates
In many areas of life, "cheapest" doesn't necessarily mean "best" – and lawn care is no exception. However, by the same token, "priciest" doesn't necessarily mean "best," either. While the desire to save money on yard care is perfectly understandable, going with the cheapest possible option is likely to land you with a company that lacks licensing or insurance, and going with the most expensive option is unlikely to produce results that justify the high costs. With this in mind, look for rates that you can comfortably afford when perusing local lawn care companies. If a certain company's rates are unbelievably low or outrageously high, approach this with suspicion, as hidden costs and other surprises may await.
Do Online Research
In decades past, reliable feedback on local businesses largely came via word of mouth. Unless you personally knew someone – or knew someone who knew someone – who patronized a business, getting firsthand takes from other customers could prove difficult. Fortunately, the advent of social media platforms and consumer review websites have made leaving and accessing feedback on local stores and services easier than ever. So, before committing to do business with a lawn care service, hop online to see what previous patrons have to say about them.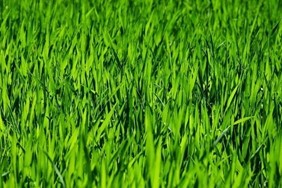 Depending on the size of your yard and the type of grass that populates it, caring for your lawn is liable to be an arduous undertaking. Unsurprisingly, many homeowners are actively put off by the prospect of spending large swaths of leisure time sweating it out in the yard. This is where a professional lawn care service can come in handy. With seasoned pros at the ready, your lawn can look its best and maintain a high level of health. When working to ensure that you wind up with the right service, the previously discussed measures are sure to serve you well.
Comments on this guide to Selecting a lawn care service that suits your needs article are welcome.
Home and Garden
Residential Architecture Articles – selection:
Comments / photos for the Selecting a lawn care service to suit your needs advice page welcome