6 Alternatives to Journaling Advice, Diary Writing Guide, Recording Daily Life Tips
6 Alternatives to Journaling
July 4, 2021
Many people start writing in a diary as kids and maintain the practice as adults. Journaling is a good way to express your feelings and to document insights from your daily life. The good news is that traditional journaling is not the only way you can keep track of your thoughts and express your emotions.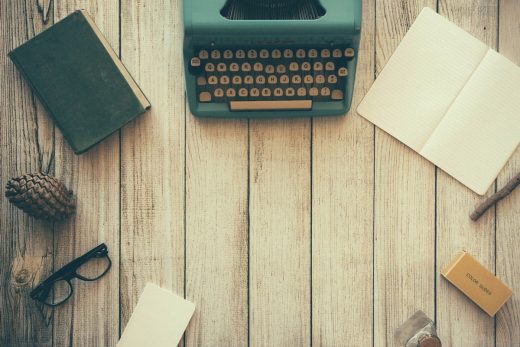 6 Alternatives to Journaling Guide
Bullet Point Approach
If you need prompts for journaling or want to apply more structure to how you do it then this alternative can help you. The goal is to have a more positive mindset instead of concentrating on the challenges you encountered.
You just need five minutes each day to write down five items you consider as personal wins, five things you are grateful for, and five work-related wins. You don't need to overthink your answers, and you just list the items in bullet form either in your journal or on your electronic device. By focusing on the good things about your day, you retain them better than the negative moments. In addition, you go to bed in a better mood. To help you out, here are some examples:
Personal Wins:
I got up earlier to make breakfast for the kids.
I finished all the laundry.
I went grocery shopping with Mom.
I turned off the computer to focus on lunch.
I called up a college friend.
Points of Gratitude:
The new tablet I ordered was delivered earlier.
My brother surprised me by getting my favorite iced mocha.
I made it in time to my niece's recital.
I came home to my partner cooking dinner.
My dad sent me a photo wearing the cap I bought him.
Work Wins:
I got great feedback about my work.
I was engaged and focused throughout the day.
I'm excited about the new project assigned to our team.
I stayed calm during a disagreement.
I helped my colleague complete her task when I was done with mine.
Letter Writing
Another way to express gratitude is to write letters. This is a good opportunity to let people know how much you appreciate their presence in your life. Although handwritten letters add a personal touch, you can also send heartfelt messages through emails. You can reach out to the old college professor that inspired you to pursue your career. How about getting in touch with your old boss who also served as your mentor? You can also write letters to remind people you care about them or value their friendship. This can be especially helpful if they are going through challenging times. For example, sending letters with encouraging words for someone in rehab can motivate them to work on their recovery.
One Line a Day
For some people, journaling feels like a lot of work. If you enjoy the pen and paper approach without the pressure of writing long passages, then using a one-line-a-day journal can be a good option for you. This kind of journaling has different forms. Some look like daily planners with blank spaces that you can fill up with one statement every day. Another type offers a question for each day that you would have to answer. Since the latter one has a guide, a person struggling to find something to write about may find it easier to maintain. After completing a year's worth of statements, you can look back at what you have written down and reflect on how your year went.
Voice Notes
If you are not a fan of using pen and paper and tend to have a lot of ideas, then using a voice recorder may be a good option to record your daily thoughts. This is also very convenient because most smartphones already have a voice memo feature. Begin the recording like you are talking to yourself or a friend. You can choose any topic you want and talk about it for as long or as short as you like. Once you are done, you can upload the voice log to your computer or cloud storage for privacy.
Photo Journaling
Taking a photo each day is another alternative to journaling. The photos can be of anything relevant to you and the emotion you felt at the moment. It can be a snapshot of the view you enjoyed while you were outside or the silly face your child made. You can use a digital camera and print the photos or use a Polaroid camera to instantly print photos after taking them. You can keep them in an album or put them up on a bulletin board. Alternatively, there are smartphone apps you can use, or utilize social media platforms that have an on-this-day feature so you can review what you published in the past.
Doodle Book
If you are a visual artist, consider drawing every day. Start with an unlined notebook or a small sketch pad. Some people like to doodle with pencils, while others like to play with colored markers. Also, it's up to you what you want to draw. For example, you can illustrate something that happened to you, draw a self-portrait, or just let your hand take over.
There are many different ways you can keep a daily log of your emotions and thoughts other than journaling. Depending on how you want to express yourself, you can choose to doodle illustrations, take photos, or record conversations with yourself. As long as it serves a similar purpose of giving you a healthy outlet in which to express your feelings, then just continue with the practice.
Comments on this guide to 6 Alternatives to Journaling article are welcome.
Building Articles
Swimming Pool Building Designs
Property Posts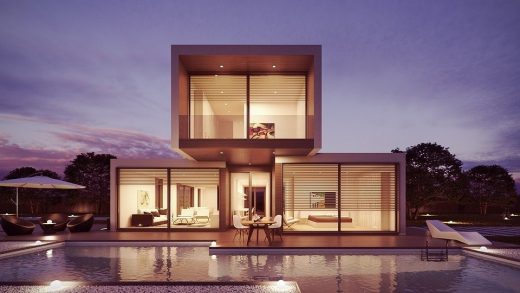 image courtesy of article provider
Comments / photos for the 6 Alternatives to Journaling Advice page welcome