Best casino architecture around the world guide, Traveling to gamble, Building designs
Traveling to gamble away from Florida? Here's the best casino architecture around the world
2 February 2022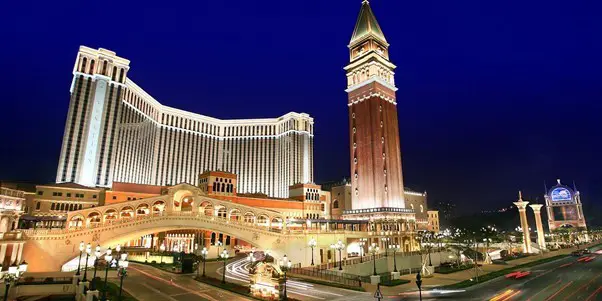 With many travelers going around the world, some might be interested in visiting some casinos, in order to engage in gambling and casino games. These include huge risks and huge monetary gain if you win of course. People in Florida for example, have only just been allowed to gamble in their state, as gambling within the borders of the Sunshine State is covered by Florida Statutes 849.01 et seq. and 550.001 et seq.
However, since it's still in its beginning stages, Floridians don't have many options when it comes to visiting brick and mortar casinos, so they need to travel in order to get their real-life casino experience. However, they are still able to play in casinos in other states, and should one still want to gamble locally, they can gamble using one of the many available online casinos in Florida, it's also good for bettors to know that it's important to understand the differences between online providers since some can have more benefit to the player than others.
Other types of travelers may prefer enjoying some culture and some beautiful architecture, and in this list, we have mentioned some of the very best architectural casinos around the world.
See https://www.basketballinsiders.com/
Monte Carlo Casino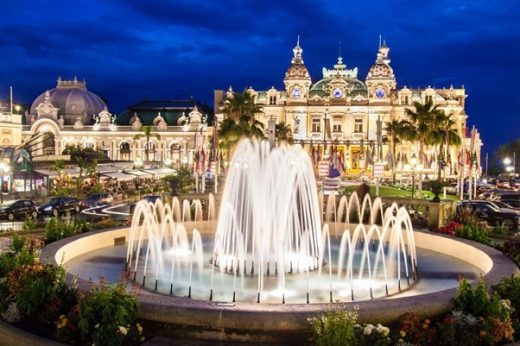 One of the most legendary and famous casinos in Europe, the Monte-Carlo Casino, looks like a huge 19th-century castle. It's also one of the oldest casinos in Europe, attracting thousands of tourists from all around the globe. This casino was designed by Charles Garnier, who also designed the beautiful Paris Opera.
The architecture is clearly influenced by the Belle Epoque era during which the current building that houses the casino was built. From the arcing fountains that lead up to its amazing exterior to the marble columns and beautiful artistic murals that outline the main hall leading to the gaming rooms, basically, every wall and corner screams wealth and success.
Caesars Palace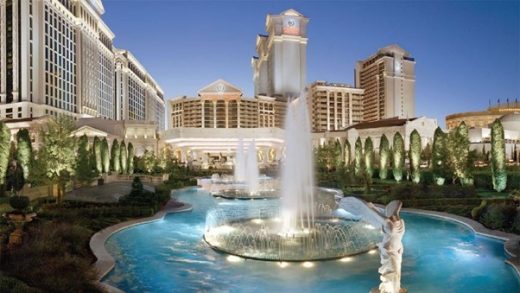 As one of the most popular casinos in Las Vegas, Caesars Palace has managed to survive for over half a century and be the host to some of the most epic evenings in history, with its architecture going a long way toward showing the ancient roman theme it has all around the building.
This resort towers over Las Vegas, standing tall with its architecture derived from the buildings in ancient Rome, at the time where Rome's most famous emperor was around, Caesar. Of course, authenticity is stretched pretty far at some points, but there is no denying that inside and out, Caesars Palace is one of the most striking and important casinos in Las Vegas, and even in the world.
See https://www.caesars.com
Marina Bay Sands, Singapore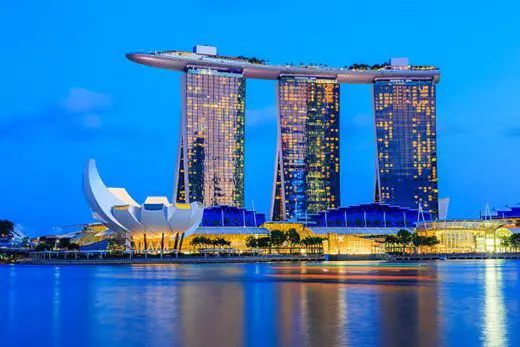 Singapore houses one of the most beautiful casinos in the world. In fact, if you're not a casino enthusiast or an architect, chances are that you have already seen this piece of architectural art. This property consists of three separate skyscrapers connected at the top with a huge rooftop pool, amongst several other facilities. Should one have the chance to get up there, it is also possible to catch a glimpse of the entire city, which is especially mesmerizing in night time.
This masterpiece was designed by the talented architect Moshe Safdie, who is mostly known for the very unusual approach he used to design this massive building, using pieces of Lego to depict the build.
Luxor, Las Vegas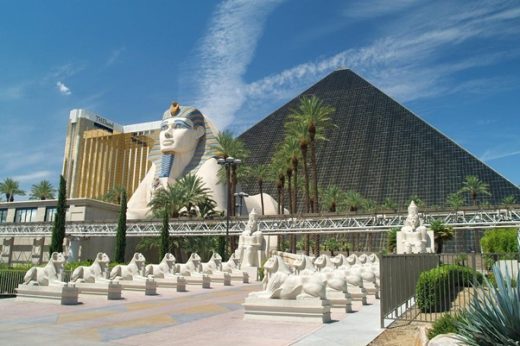 Luxor is inspired by Egypt in ancient times, which is often associated with casinos and gambling. In light of this, the architects designed a sphynx and a pyramid, two unique structures decorating the popular gambling property's exterior.
If you prefer a more innovative and modern design, you might not like Luxor to its full potential, as it was created to impress and attract the masses, rather than pleasing aesthetics. Nevertheless, it is a unique casino in terms of exterior design which was done by Veldon Simpson, the architect responsible for bringing the piece of Egypt to Nevada.
See https://luxor.mgmresorts.com
Casino de Montréal, Canada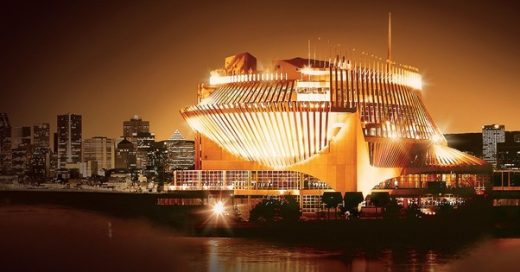 Casino de Montreal is considered an architectural wonder. People often like to compare it with the Sydney Opera House in terms of design, and believe me it's as breathtaking as the Australian Opera house. If you happen to be in Montreal, make sure to visit this landmark designed by the architect Jean Faugeronor, or if not possible, at least get near enough to see what it's all about. It's totally worth the trip..
Morpheus Casino, Macau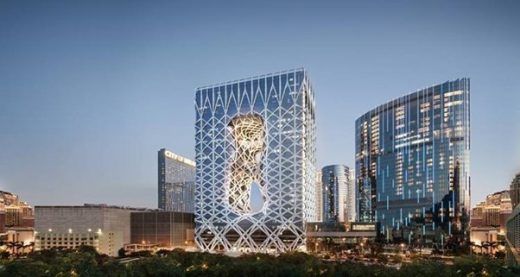 The Morpheus Casino is one of the most beautiful buildings in Macau, maybe even the world, thanks to its traditional Chinese design with a modern twist. The building houses a massive hole in the middle of it, which is a very common feature in Chinese architecture. However, the twisting exoskeleton with the amazing geometric figures decorating its exterior is definitely something that will take your breath away when you see it for the first time. The first female winner of the Pritzker Architecture Prize, Zaha Hadid, is the mastermind that designed the beautiful building.
Casino Helsinki, Finland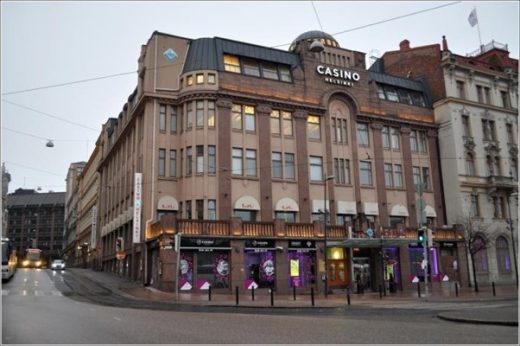 The last casino on this list is neither massive nor impressive, however, the design for Casino Helsinki has a great vintage feeling to it, as the building fits perfectly with the rest of the city. This is one of those casinos that people enjoy visiting because they represent the very heart of the city. The exquisite, Viennese Baroque design of the Fennia part of the site was designed by architects Grahn, Hedman and Wasastjerna.
Comments on this guide to the best casino architecture around the world article are welcome
Casino Buildings
Casino Building Designs
5 most beautiful casino buildings in world
Casino Architecture Design Guide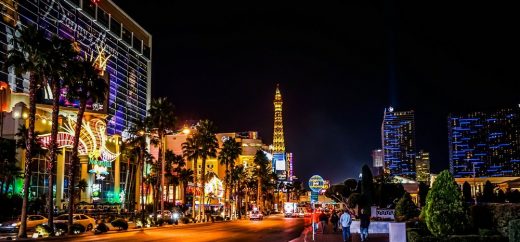 How To Get Free Coins Playing Wizard Of Oz Slots?
What countries suffer most from online casinos?
Comments / photos for the Best casino architecture around the world advice – gambling information page welcome