BIM Model Procurement, Paul Morrell, Building Information Modelling
BIM Procurement : Architectural Policy Discussion
BIM roundtable event – Building Information Modeling Policy
13 May 2011
BIM roundtable event
Paul Morrell dismisses talk of a BIM race and ramps up call for 'irresistible' integration
The Government's Chief Construction Adviser Paul Morrell has identified Building Information Modelling (BIM) as one key to delivering better value for the UK taxpayer.
Speaking at a specially convened BIM roundtable event, hosted by NBS at RIBA's London HQ at 66 Portland Place, Morrell reiterated his view that the BIM model could unleash a massive amount of innovation and positive integration in the supply chain. He dismissed recent talk of a BIM race between architects and contractors saying: "If you think this is a race between institutions then you're in the wrong sport."
Trailing the publication of the Government's five year plan for procurement, to be revealed in June 2011, Morrell suggested that those who failed to adopt BIM risked being "Betamaxed out" of the process. However, he made it clear that the shift to fully collaborative BIM would be phased in over a five year period to ensure that all suppliers pitching for Government work have time to adapt to this new world.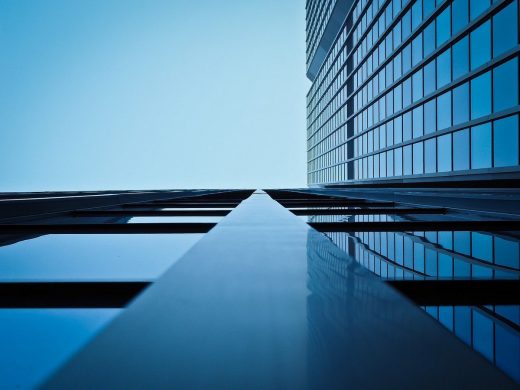 The NBS roundtable was convened to provide a platform for some of the UK's leading voices within the construction sector, to discuss key issues relating to the adoption, integration and roll out of BIM within the UK.
Chaired by Richard Waterhouse, Chief Executive of RIBA Enterprises Ltd, the other participants were Alistair Kell of BDP, Sam Collard of Laing O' Rourke, Nigel Clark of Hilson Moran, Stephen Hamil of NBS, Robert Klaschka of Studio Klaschka and Anne King, the Membership and Marketing Director at BSRIA.
Richard Waterhouse, Chief Executive of RIBA Enterprises Ltd, said:
"This is a wake-up call for the industry. BIM is not just technology. It is a method of working that will enable and hasten the move towards truly collaborative working for the industry. This will lead to improved efficiencies and profitability for those that adopt and adapt."
The roundtable event followed a recent industry-wide survey conducted by NBS, which exposed that nearly half of the construction industry was, at the time of the survey, entirely unaware of the use or benefits of BIM. Alarmingly, the survey showed that 70% of those aware of BIM believe it to be the future of project information. BUT 60% stated that the industry is unsure about what actually constitutes 'BIM'.
The objective of the roundtable was to build on these findings by providing an output for wider engagement and understanding of BIM throughout the industry, laying the foundation for improved clarity and further debate on the subject.
The roundtable discussion, along with a series of interviews of all the participants has been captured on film and can now be accessed via the NBS website – http://www.thenbs.com/roundtable/
NBS
NBS, expert providers of technical information for construction industry professionals, offers essential, innovative products and services, highly valued by those working in architecture, construction, design and engineering.
The premier source of construction-related information, NBS has produced the recognised national standard specification system for the UK for over 35 years. It provides solutions for a broad range of new build, refurbishment, retrofit, landscaping and domestic projects for architects, services engineers, QSs and others. Delivered within a powerful software package, NBS's specification products continue to develop, leading an evolution of the specification and procurement process for buildings in the UK and overseas. NBS also provides solutions for contract administration and project information management.
More than 5,000 offices across the UK subscribe to NBS products, including 96 of the top 100 AJ practices.
NBS produces a range of information delivery products, including The Construction Information Service, a joint venture with IHS. Since 2005, NBS has published the Building Regulations' Approved Documents for England and Wales.
The NBS Learning Channels provide specialist learning services for individuals and organisations working in the architecture, design and construction industry, offering unique high quality video content which is available across four distinct channels: The Architects' Channel, The Civil Engineers' Channel, The Planning Channel and The Surveyors' Channel.
NBS is part of RIBA Enterprises Ltd, the commercial arm of the Royal Institute of British Architects (RIBA). RIBA Enterprises employs 250 staff and has offices in London, Newcastle upon Tyne and Newark.
Full Debate re BIM & Procurement: http://www.thenbs.com/roundtable/
Additional extracts of Paul Morrell and the other participants speaking during the roundtable:
Paul Morrell – Government's Chief Construction Adviser: http://buto.tv/NwyCD, http://buto.tv/Bxvr8
Robert Klaschka – Director, Studio Klaschka: http://buto.tv/8tXJB
Alistair Kell – Director of Information & Technology, BDP: http://buto.tv/SCyQ4
Sam Collard – Engineering Leader, Laing O'Rourke: http://buto.tv/tqXGq
Do you have a view on the points raised by Paul Morrell? If so, please e-mail info(at)e-architect.com
Location: London, England, UK
Comments on this BIM Procurement advice article are welcome.
International Architectural Designs
COAM exhibition – "The Why Factory: Research, Teaching and Public Engagement (2006-2016)"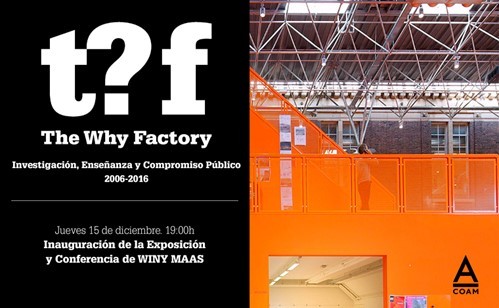 picture from architecture firm
Why Factory COAM Exhibition
LEED System : View by Romi Sebastian. 12 Aug 2010
Building Information Modelling
Biomass : discussion by Alastair Kerr, Director General. 29 Mar 2010
Performance Architecture : discussion by Brian Carter. 9 Mar 2010
Wood Panel Industry : article by Alastair Kerr, Director General. 29 Mar 2010
Sustainable Building Design : article by Trevor Tucker. 18 Aug 2009
Architecture Designs
Volcano House, Shoreditch, East London
Architects: Urban Mesh design ltd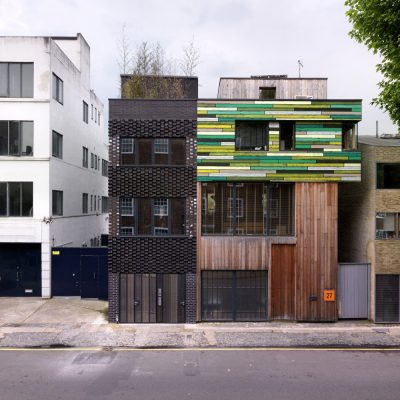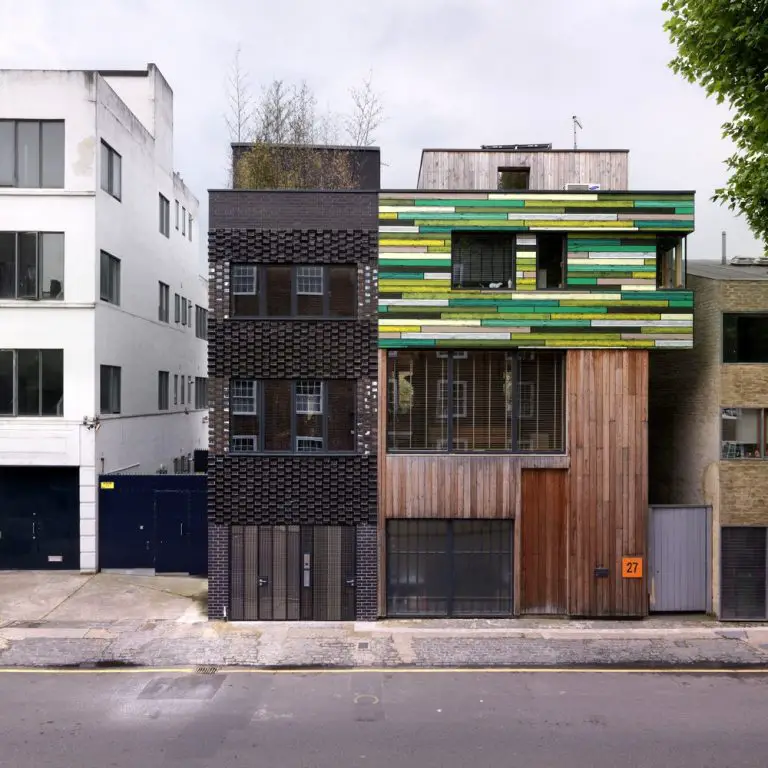 photograph © Charles Hosea
New House in Shoreditch
Comments / photos for the BIM Procurement : Architectural Policy Discussion page welcome