5 trending colour ideas for your living rooms guide, Home furniture, Property interior design tips, House style advice
5 Trending Colour Ideas for Your Living Room
10 May 2022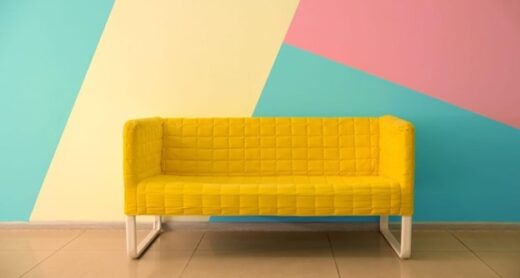 photo courtesy Shutterstock
Thinking of colour ideas for your living room can be a bit of a toughie according to Evolve Management team. This is often the first room visitors walk into when they come over. This is where you relax with your friends, entertain colleagues or business associates, or host grand parties. The decision depends on how you want the space to interact with the visitors, the flow of natural light, and the overall paint scheme of your home.
You can choose classic and timeless colours, pick vibrant and playful shades, or go for hues that represent your unique personality. With Berger paints for interior walls, you can get a rich and luxurious look from a diverse range of colours. Here are five trending colours for 2022.
1.     Charcoal with Subtle Accents
One of the most unusual paint colour ideas for a living room, charcoal with a subtle tint of purple can work wonders. You can choose décor elements like light fixtures in chrome and furnishings in earthy and deep tones. To heighten the luxurious feel, choose ambient lighting. You can choose Deep Currents and Ottawa Rise from Berger's colour catalogue to get the perfect look. Give it textural highlights with the nova or wifi pattern with Berger's Silk Illusions Non-Metallic emulsion. Alternatively, try Concord Grape, colour on the deep violet spectrum that is said to give off peaceful vibes.
For the ceiling, you can choose a lemony yellow or a pastel beige. You can repeat these hues in lampshades or upholstery to offset the charcoal on the walls. If you need to pair it up with a lighter shade, try the Virtual Painter tool for a lifelike simulation of the combination.
2.     Mustard with a Dash of Navy
Your home may have two living rooms – a larger one to host guests and a smaller one to spend intimate moments with your closest friends. A bold pairing of hues can really elevate a small living room. Among the best colour ideas for such a space is a combination of the classic navy blue and a light mustard. Navy blue can heighten affluence and sophistication. Rich blues are back in a big way, and shades like Berger's Blue Monogram and Rembrandt Blue are great choices if you're looking at accents. The other walls can be a light mustard or another solid yellow. You can choose cream curtains, decor panels, and fixtures to give a space the perfect combination of royal and cosy.
Not sure if navy blue is right for your living room? Check out Berger's Paint Preview – Colour Studio, a simulation software that allows you to preview colour combinations in your room. Just download the application and submit photographs of the room to be painted and make an informed decision.
3.     Cerulean and Periwinkle
One can never run out of shades of blue to paint their living room. Cerulean, a radiant iteration of the hues of the firmament, is the perfect alternative to the smoggy city sky. For accents, you can choose between periwinkle (the Pantone colour for this year) and amethyst, based on whether you wish to go for a matte look or a lustrous one. In the Berger interior paint catalogue, the latter is available as Clear Skyscape. For cerulean, consider Brisk Blue or Clear Sky. For a more sumptuous, mood-lifting effect, try Silk Illusions Design Metallica's special Clouds effect. With these highly washable emulsions, you never have to worry about your walls being ruined by staining or accumulation of dust.
4.     A Take on Tangerine
The liveliness and sense of radiance that this shade of orange imparts to the living room, makes it a great colour idea for a space that receives a lot of light. Experts have been predicting the explosion of this colour and this may dominate choices in 2022. If you don't want to stick to the exact shade, choose a modern interpretation or a retro version. Berger's Autumn Bloom offers a luxurious, saturated finish, while Apricot Serenade brings in a more understated, pastel-style feel.
Tangerine forms a great base for a variety of textures and accent colours in terms of decor and furnishings, too. What's more, Berger Express Painting services can ensure that the paint job is completed at the fastest, with the least disruption to your daily life and maintaining the more stringent safety protocols.
5.     Neon Pink
Pink in a room conjures up charm and elegance, and that is why it will always stay part of the pantheon of colour ideas for the living room. But what's trending specifically are the bolder, more expressive shades: raspberry, hot pink, punch and even rouge. A neon treatment to pink lets you play with bright colours that pop, and craft a gregarious colour scheme that's not restricted to the usual complements. On this spectrum, Camaraderie and Old Country Roses are arguably the best Berger paints for interiors. For the ceiling, try softer shades like Edge of Dawn. Décor accents could be done in a hard contrast like teal and turquoise.
Make your living room warm, inviting and comfortable with softer hues or choose a riot of colours to give a more exciting and stylish look. There are so many ideas to explore. Consider getting paint consultancy from Berger Express Painting experts who have decades of experience and can suggest which unique colour scheme will look the best for your home.
Comments for this guide to 5 trending colour ideas for your living room article welcome
Home Improvement
Living Room Posts
Easy contemporary living room decor enhancement ideas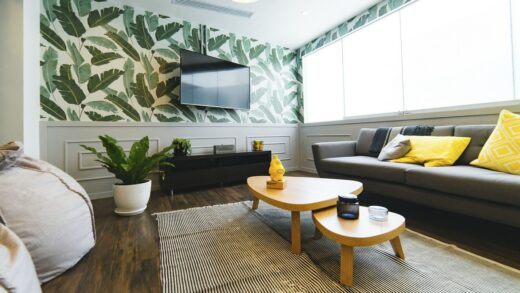 Ideas for arranging a living room with corner sofas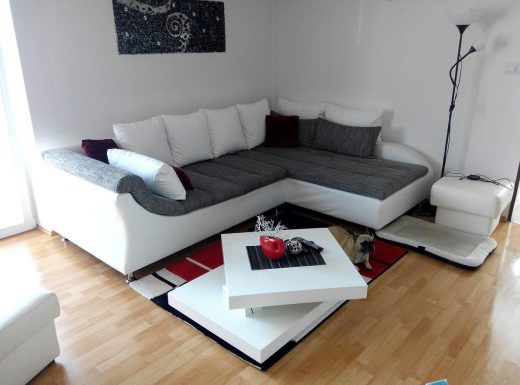 How To Create The Ideal Living Room Space
A Cozy Atmosphere in your Living Room
How to combine colors for interior design
Building Articles
Residential Property
Comments / photos for the 5 trending colour ideas for your living room advice page welcome