5 things to sort before selling your home advice, House sales tips, Property move guide
Selling Your Home? 5 Things To Get Sorted Before You Put It Up For Sale
16 Sep 2020
Moving house can be one of the most stressful things you'll ever do. Organising all your belongings is an enormous task in itself and eats into your time. Plus, despite using a removal company, there are still loads of things you'll need to do before the big day.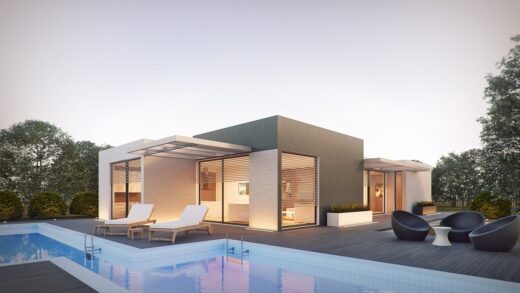 Sellers can hit problems when it comes to paperwork too. One of the most common snags is a missing electrical installation certificate. If you've made any changes to your electrics since 2005, they must conform to Part P of the Building Regulations. This is indicated through an electrical installation certificate and building regulations compliance certificate. If you don't have these, you could take out indemnity insurance which covers costs if your local authority requires you to revert the installation to its original state.
5 Things To Do On Moving Day To Reduce Stress
Let People Know About Your Move. Try to work out all the people you'll need to contact and let them know your new address. This could be your employer, family, friends, dentist, doctor, children's schools, building society or bank, optician, insurance and TV license. You'll also need to let the Electoral Roll know about your new address. Of course, it's impossible to know everyone you'll need to contact, so consider having your mail redirected for a small charge.
Get Organised. If you're getting in a removal firm, check with them to see if they provide packing materials. They might provide some things, while other items might need to be provided by you. If you have items you don't intend on bringing to your new place, recycle them, give them to charity or throw them out. For larger things that you're going to keep, consider putting them in storage, or take them apart if possible. It makes it much easier to transport them.
Sort The Formalities. Before locking up your old property, take a final meter reading for all utilities. When moving into your new place, take another reading, checking it against the previous owner. Make sure your home insurance covers you from the day you move in, as items can get damaged while moving. If your child is moving to a new school, check their last day of their current one, and the first day of their new one. This ensures they won't miss out on their education nor fall behind.
Think Ahead. If possible, try to deep clean your new house before moving in. Once all your items are moved in, this is more difficult to do. Or, if you don't want to do this yourself, hire a cleaning company. If you're not moving into your new house straight away, book your accommodation in plenty of time for the best rates, as well as storage if you need it. You probably won't have immediate access to Wi-Fi in your new home, so make use of it now as much as you can. Although if you require something urgent, there's always mobile data.
Make Your Move Easier. If you have pets or children, arrange care before the moving day. The last thing you'll want is kids or pets running around while you are trying to transfer heavy items into your new property. Put together an essentials box for the first day and night in your new home. You probably won't have time to go shopping on moving day. Plus, if you're moving into a new build, your gas or electricity might not even be turned on yet.
Comments on this Selling Your Home? 5 Things To Get Sorted Before You Put It Up For Sale help article are welcome.
Buying Property Articles
Buying Property Posts
Guide to Buying a House in Florida
A Stress-Free Apartment Search
Research Your Options Before Buying Real Estate Guide
Buildings
Property Articles
Comments / photos for the 5 things to sort before selling your home advice page welcome