Guide to How to choose a community to live in? House Location Advice, Online Help
How to choose a community to live in?
12 Jan 2021
Life offers excellent opportunities to build yourself. But your development, grooming, and your employment depend on the type of community you're living in. Neighborhood plays the leading role in leaving impacts on your character. For this reason, it's quite necessary to think twice before you choose a community to live in.
It's not just about moving to cities, but you can find good communities in rural areas as well. But certain factors are universal to keep in mind while choosing a community to have a satisfying living. Many parts of the world are offering breathtaking living places with scenic surroundings.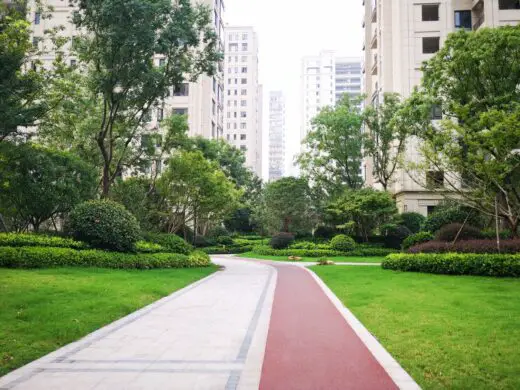 An Important point!
When you're thinking of changing your living place, affordability, job opportunities, the neighborhood, and many other factors pop up to give you a good livelihood experience.
9 Essential Factors to Consider While Choosing a Community
No doubt it's a long-run to decide the most appropriate place to live. When you start your life in a new area, many questions arise, such as finding a job, going grocery, or providing basic amenities.
Considering these recurring calls of people, we've compiled some practical factors that you should consider while choosing a community for your living place.
1.    Consider Uplifted Skylines
Location matters the most when you're searching for a new house. Pleasing aesthetics of a community has a profound effect on the mental and physical health of people. This is why people prefer living in urban areas as compared to rural places. Just imagine living in an area full of attractive buildings, monuments, and parks! Doesn't it sound perfect? Of course, such kinds of places are the best to pass the days of your life.
2.    Think About the Climate
Human nature is greatly affected by the weather. Whenever it comes to changing location, an essential factor to knock your head is the type of climate of the chosen area. If you want to live in a place fully covered with snow, Canada is the best option for you, but if you're a fan of the summer sun, you should visit America.
An Exciting Fact!
The choice of a new place has now been made easy with the availability of climate websites. You can get a complete idea of the annual weather of the area you're going to live in the future.
3.    Comfort Over Anything
People love to prefer those areas where all the necessary amenities of life are at the door of their houses. Good schools, job opportunities, and the perfect environment for children are essential factors that are considered the necessities of a community. If you're wondering about having a house surrounded with all comforts, Ballymore homes communities are the best destinations to find your dream house.
4.    Affordability Comes First
Finding a community that's provided with all facilities and has affordable houses' prices is one of the crucial tasks. You've to look at the condition of your pocket while picking up a community to live in. The monthly rents and annual charges vary from community to community. For this reason, do as much research as you can to find a place that fits within your budget with all comforts and luxuries.
A Perfect Solution!
You can approach a real estate agent if you want to play smart. He has excellent experience in the concerned field to help you out.
5.    Keep a Check on the Crime Rates
You can live a life free of the fear of crimes only in your dream world. Almost all communities and societies have black sheep in the form of criminals. Before you go ahead with choosing a community for your family, it's relatively better to notice the crime rates of that area. You can find the crime rates and statistics of each spot on the internet. That's why checking on the crime situation of your dream destination will not be the wrong move ever.
6.    Entertainment is Everything
Can you suppose living in an area where no entertainment spots are available? I know you won't! Everyone wants a luxurious lifestyle with happy evenings full of fun. Choose your living place in an area where hotels, restaurants, cinemas, and wonderlands are on the way, so you don't have to suffer much. In addition to this, if you don't have any idea what your dreaming destination is going to offer you, you should follow the research guides about that place.
7.    Prefer Single-Family Homes
Consider a community with long lanes of tree-shaded single-family homes; it seems incredible! A small house with all facilities within and a large backyard is everything a family owner demands. Most people think of these scenarios as suburban cities, but you can get catchy elevations and comfortable single houses in urban areas.
A Plus Point?
Presently, many master-planned communities are available, which are offering a plethora of amenities by your home. Moreover, you can also find the 2020 infrastructures of houses in such neighborhoods.
8.    Low-Maintenance Houses are the Best
If you're one of those who don't spend much time at their homes or travel often, you should get your hands on low maintenance houses. Zero-lot-line houses are might the go-to options for you. They offer less outdoor responsibilities with ample spaces inside the homes. Thus, they can prove as the best option if you want something spacious for your family. People with travel-demanding schedules often prefer such communities to live in.
9.    Real Estate Value Matters the Most
Getting a house for your family is one of the critical financial decisions of one's life. That's why it's better to look for a community that has some significant real estate value. You can look at various points for ensuring this factor, including the ongoing prices of homes and the extent of rents in that area.
Better Living, Happy Family!
Buying a house is one of the worthy decisions. Don't rush to the communities without proper research. If you want a perfect lifestyle, keep the above guide in your mind and build the house of your dreams.
Comments on this guide to How to choose a community to live in? article are welcome.
Building Articles
Contemporary Architecture

photographs © Adrian Welch
Comments / photos for the How to choose a community to live in advice page welcome