This guide will help you with a stress-free apartment search, Buying an HDB resale flat, Property purchase advice
Guide to a Stress-Free Apartment Search
11 Jan 2022
If you ask many people who've worked, studied, or lived in different cities, they'll tell you one thing. They'll tell you that house hunting can be a real pain in the neck. It can be stressful and quite tiresome, especially if you have certain specifications for the kind of house you want or you have limited time to secure a new house. Despite the various challenges, apartment searching can also be an exciting undertaking if you plan well and know how to go about it.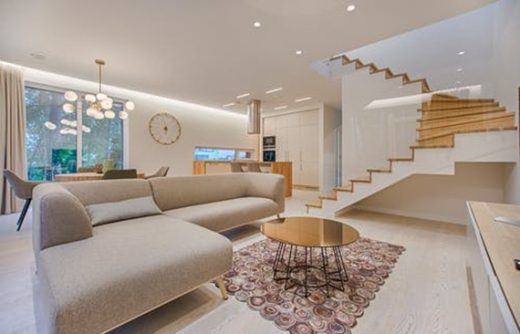 Well, it involves setting aside time to move from one neighborhood to the other, talking to property management agents, and visiting properties to see which apartment suits your needs best. It also means making several considerations, from the location of the apartment to the size, amenities, monthly rent, and tenancy terms, among other things. The entire undertaking can be tough and stressful, but not if you are well informed and guided.
This being said, here's a guide to help make your apartment hunt stress-free.
1. Start Off With Some Research
They say information is power, and this couldn't be any truer when it comes to apartment search. Depending on your housing needs, where you want to reside, and where you'll be studying or working, you will want to get as much information as possible about the apartments available for rent or sale nearby. If you're thinking of renting a condo or buying an HDB resale flat, your needs should dictate the kind of house you settle for. Moreover, you can make a decision using various different criteria from a good listing site, including the apartment type, size, price range, tenure, features, amenities, and so forth. Having the crucial information beforehand can help make your search easier and less stressful.
2. Envision Your Ideal Apartment
By now, perhaps you know how many bedrooms or bathrooms you want your ideal apartment to have, alongside your preferred amenities. But again, you may also have to choose between a ground floor apartment and one higher up the floors of a building where the views are simply majestic. Perhaps you want one that offers the view of the road, or maybe you want one away from the noises of the street. Having a clear (or rough) idea of what you want from an apartment can help make your search easier.
3. Apartment Location
By now, there's a chance you've narrowed down to apartments within a specific locality, based on its proximity to public amenities like roads, schools, malls, and so forth. Apart from that, you will also want a house in a location that makes your commute easy to and from your place of work or study. Of course, you will need to make a decision based on whether you drive or depend on public transportation to run your daily errands. All the same, the apartment you choose should meet your basic needs in terms of the kind of house you need without forcing you to spend many hours each day on the road. Other factors to consider when choosing a location include:
Traffic congestion
Security and safety of the neighborhood
Road conditions
Cleanliness
Convenience and access to public utilities
4. Storage – How Much Will You Need?
As mentioned earlier, space is a crucial consideration when hunting for an apartment. Whether you are downsizing or moving into a bigger house, you might need to make sure your new place can accommodate your belongings without having to rent storage space elsewhere. Therefore, it pays to plan ahead and think about every asset you own, and where each item will go before picking a particular apartment.
5. Set a Budget
Obviously, different houses will cost differently at the end of each month. In most cases, the monthly rent will depend on the location, size, amenities, and features, among other things. A two-bedroom apartment with Wi-Fi in the city, for instance, is likely to cost more than one without Wi-Fi in the suburbs. In some cases, you may have to put costs like parking fees into consideration. The trick here is to budget accordingly depending on your needs and do it realistically. The rule of thumb is that your monthly rent shouldn't exceed thirty percent of your monthly income.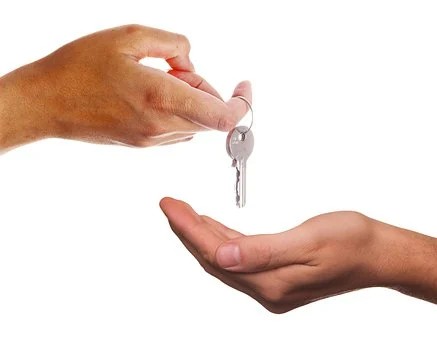 6. Consider a Long-Term Lease
A long-term lease basically means a reduced need to move, meaning less stress in the long run. Moreover, signing a long-term lease could mean fewer adjustments or increments to your monthly rent. This is a worthwhile consideration when searching for a rental apartment.
7. Is Co-Living for You
Does your lifestyle allow you to cohabit with a roommate? If so, you could end up saving a significant amount of money each month. This is because rent and other monthly living expenses will be shared, sometimes including meals and furnishing.
8. Only Sign the Lease When You Read and Understand
Once you've compared offers from different agents or landlords, it's time to settle for the apartment that best suits your lifestyle. Make sure to assess and prepare all the paperwork needed by the landlord/agent and ask for the rental agreement. Read the contract thoroughly before appending your signature, considering the terms of tenancy, responsibilities, renewal, termination, repairs, and everything in between. Only sign the document when you're satisfied and comfortable with the tenancy terms and conditions.
Hunting for a house is often a buzzkill for prospective renters. However, it doesn't always have to feel like rocket science. The above guide will hopefully make your search easy and stress-free for you the next time you need to move into a new apartment.
Comments on this Help with a Stress-Free Apartment Search article are welcome.
Apartment Buildings
Residential Architecture
Complete Apartment Renovation, Mdird, Spain
Design: OOIIO Architecture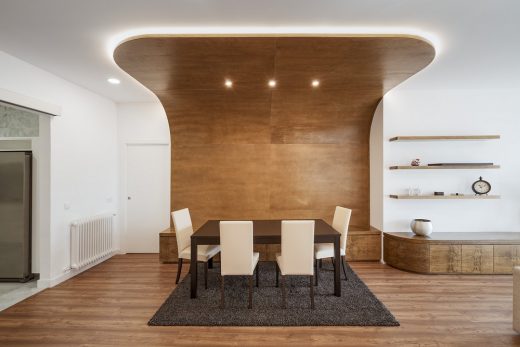 image Courtesy architecture practice
Complete Madrid Apartment Renovation
Tips for renovating a one room apartment
Comments / photos for the Help You with a Stress-Free Apartment Search page welcome