Guide to buying a house in Florida, Online Metro Orlando FL home advice, Champions Gate real estate USA
A Guide to Buying a House in Florida, USA
Nov 8, 2021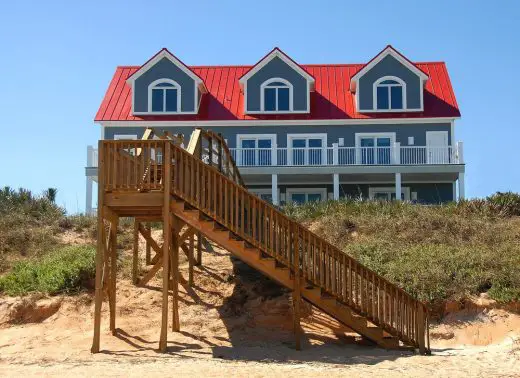 Are you tired of living in the suburbs and are looking to find a place in the city? By far, suburban life is the healthiest option, but one might want to change things around because of city life and the amenities that come along with it. One such example is the Champions Gate neighborhood in central Florida, which houses about a dozen communities.
It can be found positioned geographically in the Southwest region of Metro Orlando and gets surrounded by Kissimmee and Davenport to the North and East and South and West, respectively. The renowned Omni Resort at Champions Gate ranks as one of the best vacation spots to come for a stay. The resort is particularly convenient for Disneyworld visitors since Disneyworld and Champions Gate are just a couple of steps apart.
Guide to buying a house in Florida – Champions Gate
If you feel you are not yet convinced enough to choose Champions Gate and make it your home forever, you need not fret because the town's services and luxuries described below will surely help you in doing so. However, before we investigate factors that take this place up a notch in terms of living conditions and facilities for the residents, let us understand some key points that need consideration when buying FL real estate.
Factors Affecting Real Estate of a Country
Interest Rates
When buying property, one should consider its mortgage costs. As we all know, mortgage value and interest rates go hand in hand. So during months of a year when interest rates rise steadily, the mortgage costs do, too. In such times, it is always advisable to lay off buying the property and wait for when interest levels are on the low. For this reason, a mortgage calculator comes in handy for calculating interest rates that can save the purchaser from paying extra for the same assets. It helps make the buyer better aware of their exact budget, so they successfully choose their best bet.
Economy
The economy makes up for a country's GDP. And this is just another indicator that defines the kind of real estate you would get to see in a country. A few factors that fall under the same category as GDP are the scale at which prices of goods get set, data regarding employment, and production levels. The relationship between the economy and interest rates to real estate is directly proportional, and a decrease in GDP will bring about a fall in overall mortgage value.
Demographics
Demographics depend upon the role of the government in launching new tactics to handle the population. For instance, population control is one such example where the Chinese government put up strict laws banning couples from having more than one child. It is how most countries have overcome the problem of overcrowding, which keeps real estate affordable still. However, in most third-world countries, a lack of strict imposition of such actions leads to a high influx of the population and mortgage increases.
Therefore, the government must keep such actions under strict lock and key. Other factors influencing demographics include race, age, ethnicity, gender, income, and the number of people immigrating or migrating to or from the city or country.
Continue reading to further see why Florida is a place worth investing in.
Homes for Sale in Champions Gate FL
Let us now talk about Champions Gate itself and how spectacular its architecture is before we discuss some of the Homes for Sale in Champions Gate Fl. It is the heart of Central Florida and is one of the most liked tourist spots in the state. The exquisite double gates and tall palm trees at the entrance give the place a unique vibe that makes it one to remember. The best part is you can always munch on a treat or two at the Great Restaurants after spending a hell of a time at the park. Popular things to snack on are ice creams, frozen yogurt goodies, bars, and so much more!
Not just this, but the resort also offers a beautifully designed golf course consisting of 36 holes spread out across the length of the arena. The golf course got planned by the only international golf champion Greg Norman. It features a 35,000 square foot clubhouse with pro shops, a very well-equipped banquet service big enough to serve 300 guests at a time, with a bar on the side.
Other Attractions besides the Grand Champions Gate Resort
The Orlando Villas
If you feel convinced that you wish to buy a house next to the grand Champions Gate, then you must head to The Orlando Villas, which stand just a couple of steps away from here. The best part is that since these two buildings are almost adjacent to one another, residents of the villa can make full use of the luxury provided at the Champions Gate Resort.
Amenities include access to the 10,000 square foot spa, designed by famous Europeans, fitness gyms, and two championship golf courses. Not just this, but a public pool with heated pools for families and water slides with an 850-foot long lazy river and a wave pool found only in this resort in the whole of Orlando. Other sources of entertainment include five restaurants, small eateries, and lounges, with the luxury of room service available round the clock.
In short, the villas are perfect for both short and long-term stays with family or friends. The spacious private balconies and grand views of the golf course will make your stay a memorable one! Even if you do not end up buying a house right next to the resort, stay assured that you can still come to visit the place even if you live 10-15 minutes away!
Clermont Fl Homes for Sale
A Solution to if You Are Low on Budget 
A 40 minutes drive from The Champions Gate Resort brings you to Clermont city, located in Lake Country, Florida, United States, 22 miles to the southeastern side of Leesburg. It has a total population of 28,742 recorded in 2010, and most areas in the city are residential. Clermont has a tourism-driven economy that centers on restaurants and bars catering to the growing tourism rates.
If you do not like the hubbub of traffic in the city and are looking for a more suburban place to stay, then Clermont city is your best bet.
You need to check the listings on Clermont Fl Homes for Sale, especially if you are looking for a place to spend your retired life in. One of the most liked attractions in Clermont, Clearwater Beach, lies an hour 48 minutes far from the city on an uninterrupted journey. The best part about getting a house here is that the cost of living here is 6% lower than the rest of Florida.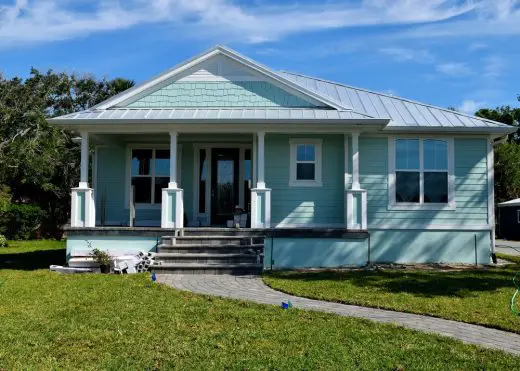 Guide to buying a house in Florida – Last Thoughts
When dealing with Florida real estate, it only comes down to one thing, which is how much one is willing to spend to get the house of their dreams. The other preferences like traffic noise, facilities, luxuries, commute, etc., come later because money helps you open your horizons more and choose between these options. Head to your nearest website now and book your appointment to set the deal!
Comments on this Buying a House in Florida article are welcome.
Miami Property
Miami Building Designs – architectural selection below:
Miami Architecture Designs – chronological list
La Clara, West Palm Beach, FL, USA
Design: Hariri Pontarini Architects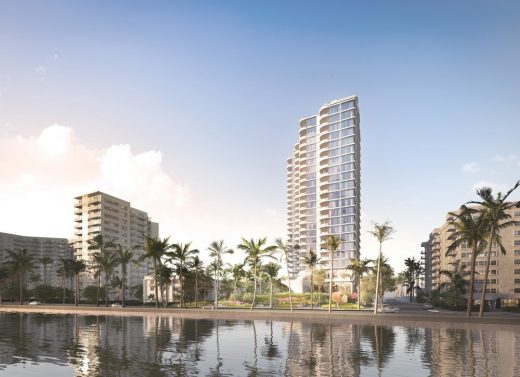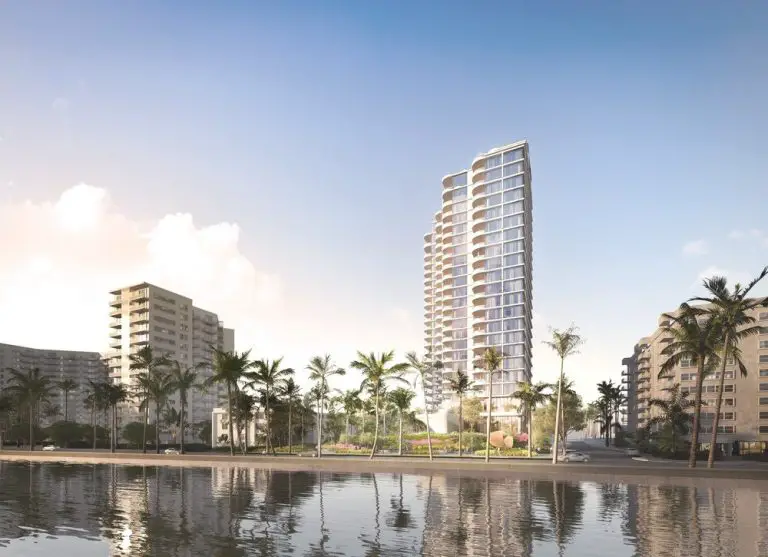 image from architects
La Clara Apartments in West Palm Beach, Florida
Norton Museum of Art, West Palm Beach
Design: Foster + Partners, Architects, UK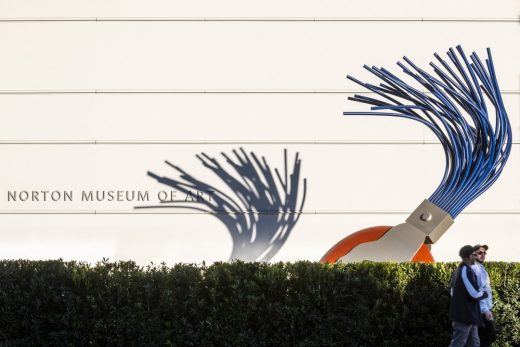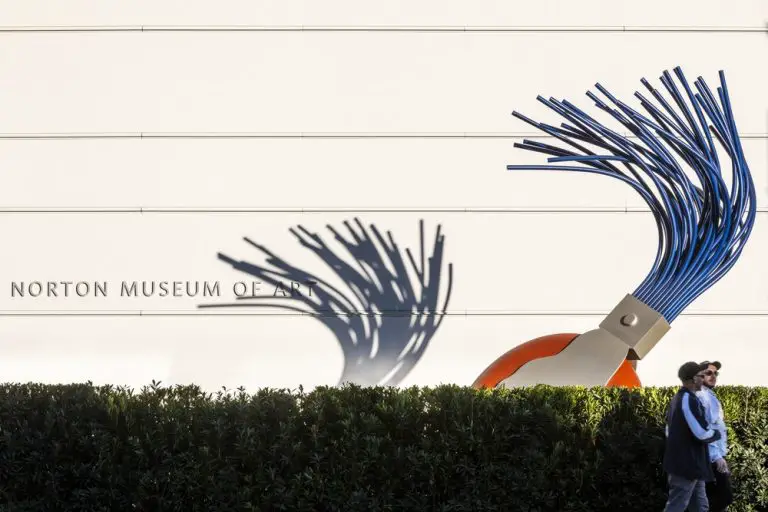 photo : Nigel Young/ Foster + Partners
Norton Museum of Art, West Palm Beach
Building Articles
Residential Architecture
Comments / photos for the A Guide to Buying a House in Florida – Champions Gate neighborhood real estate page welcome