5 things to look for when hiring a contractor tips, Online builder advice, Home refurb guide
5 Things to Look For When Hiring a Contractor Guide
12 August 2021
Our home is our sanctuary to peace and comfort. It is essential that we create a home where we can feel safe and comfortable. It is the most important place where we gather and make great memories with our loved ones. Thus, the right planning and preparation are needed to achieve what we want our home to be. Creating a home close to perfection should be your primary goal.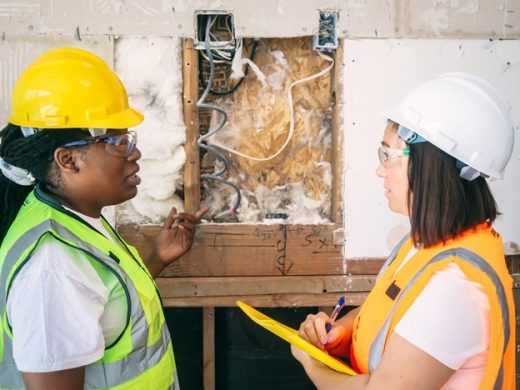 Checklist and Tips: 5 Things to Look For When Hiring a Contractor
These goals and expectations are necessary to provide what's best for you and your family. There is no doubt, one thing to achieve these goals is through hiring a professional. Most homeowners find it difficult to find someone reliable and skillful. This is especially challenging when starting a new construction project.
Furthermore, remodeling a home is for sure stressful and expensive. Thus, professional help from the right contractor is needed for a successful renovation project. No one wouldn't want to waste time, money, and effort on a complete disaster. But before choosing a contractor, one should also be knowledgeable enough to find the best. Here are the things you should look for before hiring a contractor.
1. License
When finding professional help, one should never forget to choose a licensed one. Licensed contractors mean they have met the mandated qualifications to be a contractor. This can be a great way to start a project and secure the future outcome of your home. Furthermore, getting a reliable contractor can also provide safe and satisfying work for your home projects.
Not only that but getting a licensed contractor is also an investment! Real estate transactions commonly require a home that is done by a licensed contractor. Works done by unlicensed ones are commonly not recognized in real estate transactions. Thus, making it hard to sell your house in the future. Companies like Montgomery Homes are the best home builders Central Coast has to offer. These licensed professionals would surely help build your dream home with you.
2. Experience
Just like any other profession, experience is essential. Again, this is one safe way to ensure that they will provide the best work. Experience also provides quality outcomes. One thing to check if they have the experience is knowing how long they have been working. Furthermore, you can also ask about the different projects they have worked on in the past.
References and a positive reputation are also an indication of excellent and quality work. The positive reputation shows that the company has done a significant job. Most significantly, it positively shows how customers are satisfied with their services.
3. Communication
Communication is vital so that you can meet halfway with the contractor. It also makes the job easier and more accurate. Thus, it is also important you make your plan and relay it to your contractor. You build your imagination while they make your dreams into reality. Furthermore, having a clear and accurate outline is an advantage to make your project successful.
Questions must be answered by the company clearly and on time. It is also vital that they provide you with all the things you need. Furthermore, they should also clearly explain what needs to be done and what is required to get the job done. If the company can provide you with all of that,  it is a great indicator that it will provide you with open communication.
4. Pricing
Pricing is an important factor to focus on too. When searching for the right contractor, one should not ask for too high or too low pricing. However, one should also remember not to compromise the quality of your home over the price. It is better to spend more than spending less and get an unsatisfying outcome.
Furthermore, another important tip is to hire a contractor who practices an ethical payment schedule ahead of time. It should begin with about ten to twenty percent and follow with two to three installments. Installments must be done during the duration of the project. On the other hand, final payment must be made when the job is done. Remember not to give the final payment not unless you are fully satisfied with the job.
5. Contract
Of course, one should never forget about the contract before the project starts. The right contractor will provide you with a written contract signed by both parties. This is one of the most important papers to keep as it also puts your right to safety.
Furthermore, details written in the contract will help you stick to your timeframe and budget. A smart and safe way to pursue your home projects. The contract should clearly outline the following:
Labor and material fees
Payment schedules
Blueprint
Start and completion dates
Insurance proof
License and lien releases
5 things to look for when hiring a contractor Takeaway
Planning and creating home renovation projects is never an easy job. It takes time, courage, money, and effort to get the job as perfect as possible. Thus, it is always important to involve people with enough skills, knowledge, and understanding about the projects.
You may have to spend a little bit more, but the outcome will surely be worth it. Trust is also a major factor. That being said, you must find someone you are comfortable with—a contractor who is willing to guide you until you reach your goal.
Comments on this guide to Checklist and Tips: 5 Things to Look For When Hiring a Contractor article are welcome.
Building Articles
Carlsberg Central Office, Valby
Design: C.F. Møller Architects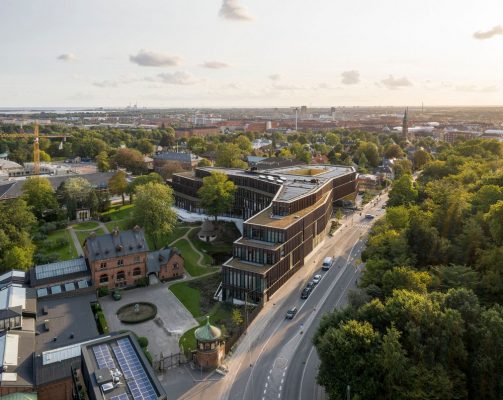 photograph : Adam Mørk
Carlsberg Central Office Valby
New Homes
Telluride Glass House, Telluride
Design: Efficiency Lab for Architecture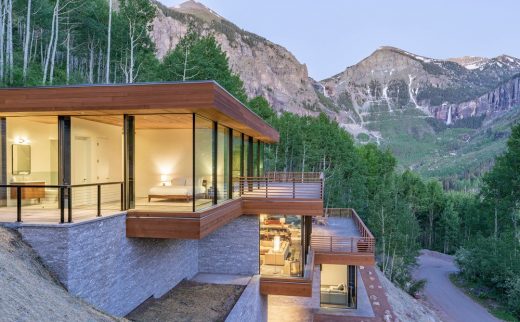 photograph : Josh Johnson
Telluride Glass House
Building Contractors
Common mistakes of contractor websites
3 tips to find a great roofing contractor
Construction Site Equipment Every Contractor Needs
Comments / photos for the 5 things to look for when hiring a contractor advice page welcome